'Big Brother 23': Why This Season Could Have the First Successful Female Alliance
Although male alliances have stuck together throughout Big Brother, such as BB12's Brigade and iconic duo Chilltown (BB2, 7), groups consisting of all women haven't had the same luck. Due to mistrust or spilling the beans, the alliances have fallen apart early in the competition and typically led to their early evictions. However, a season 23 houseguest noted they had a plan to lead the first successful one in the show's history.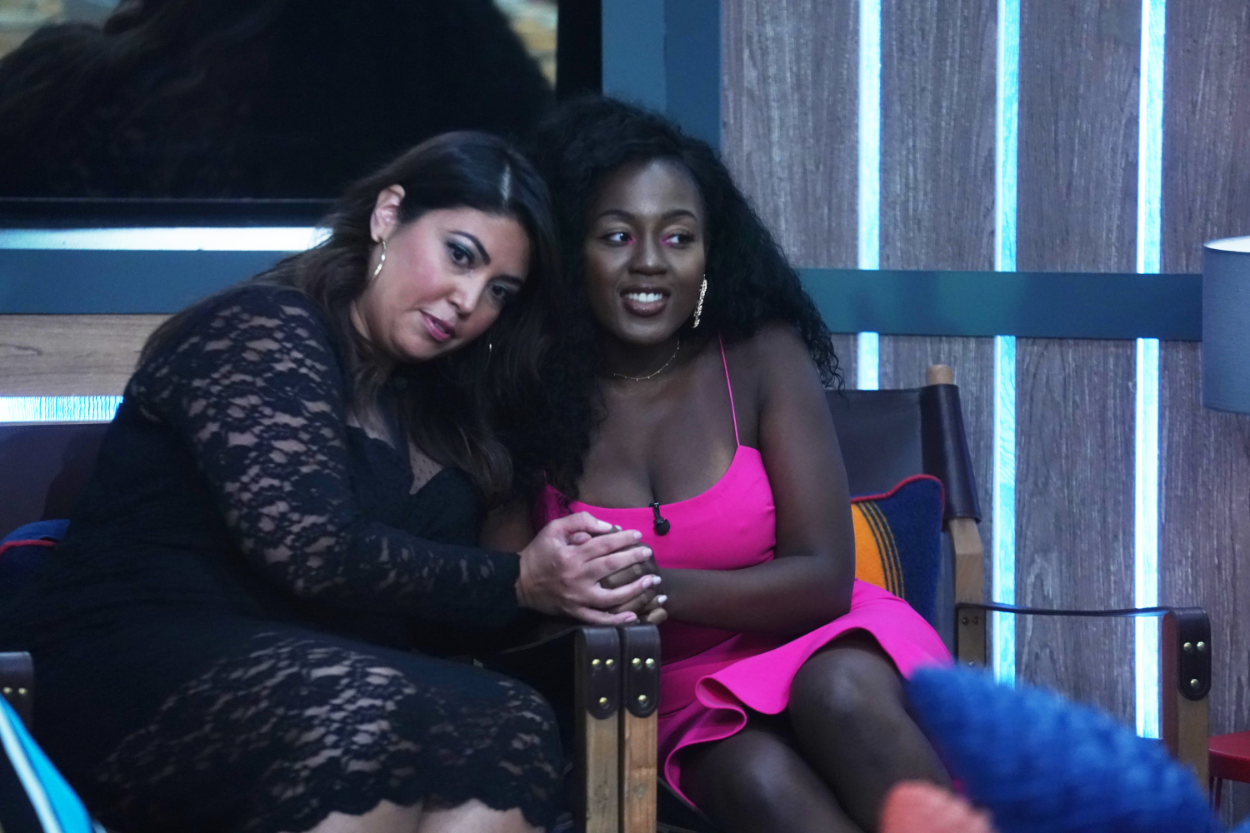 Female alliances in 'Big Brother' haven't worked out
Throughout the original seasons of Big Brother, all-women alliances haven't stood the test of time. BB16's Joey Van Pelt noticed it hadn't happened before and attempted to form one during her season.
However, she revealed her plan to Bomb Squad creator Devin Sheppard, resulting in her becoming the first boot. Audrey Middleton then tried to lead an all-female alliance the following season with Shelli Poole and Da'Vonne Rogers that also quickly failed.
RELATED: 'Big Brother' Winners Derrick Levasseur and Cody Calafiore Launch 'BB' Themed YouTube Channel
Even though she and the latter formed The High Rollers, it still didn't last long. Most recently, BB21's Bella Wang, already a member of the large alliance Gr8ful, pitched an idea to create The Black Widows to Jessica Milagros.
She agreed, followed by a few other players. However, she then exposed the all-female group to her main alliance to prove loyalty, but it ended up putting her as a target. 
Clarie Rehfuss noted she wanted to work with strong women during 'BB23'
Due to a positive COVID-19 diagnosis, 25-year-old professional dancer Christie Valdiserri will not appear in the upcoming season and is replaced by 25-year-old AI engineer Claire Rehfuss.
In her casting bio, she explained she planned to use her "intelligence, drive, and adaptability" to make her way to the end of the competition. Additionally, Claire indicated he wanted to create "advantageous alliances" to help her lay under the radar until she needs to play a more "cutthroat game."
She also noted she wanted to target the "strong alpha dudes" from the beginning and would prefer "a strong, small, team of women" as allies. The newest housewife pointed out the history of all-female alliances in the game and explained she believed they didn't work out due to "the women that are chosen to be a part of them."
According to Claire, she has noticed females are her "most loyal friends" and noted her "ability to read people quickly." Therefore, she believes she will find the right group of ladies to lead the first successful female alliance.
Fans are hoping the season has the show's first female alliance
Before the official cast reveals, many fans were already hoping the season would include "strong, smart, competitive, independent female players" to go after the male threats.
Following Claire's addition, others stated they thought she could become the first successful leader of an all-women's group, noting they "would love it see it finally work."
RELATED: 'Big Brother 23': Will the Season Have a Live Studio Audience and Evicted Houseguests Wearing Masks?
Many commented on her remark of wanting to work with females, with one hoping she wouldn't choose anyone in a showmance. Others began naming some cast members they thought would form a "dominant female alliance," including Azah Awasum, Hannah Chaddha, and Whitney Williams.
Will the season have the first successful female alliance fans have wanted? Big Brother 23 premieres Wednesday, July 7, 2021, at 8/7 Central on CBS.