'Big Brother 23' Episode 19: Who Is the First Juror of the Season?
[SPOILER ALERT: Spoilers ahead for Big Brother 23 Episode19 and Week 6 Veto Ceremony.]
Following Christian Birkenberger's elimination, Kyland Young became Head of Household, the jury phase began, the houseguests were introduced to another twist, the High Rollers Room, and they competed in Otev. Who went home during Week 6 becoming the first juror of the season?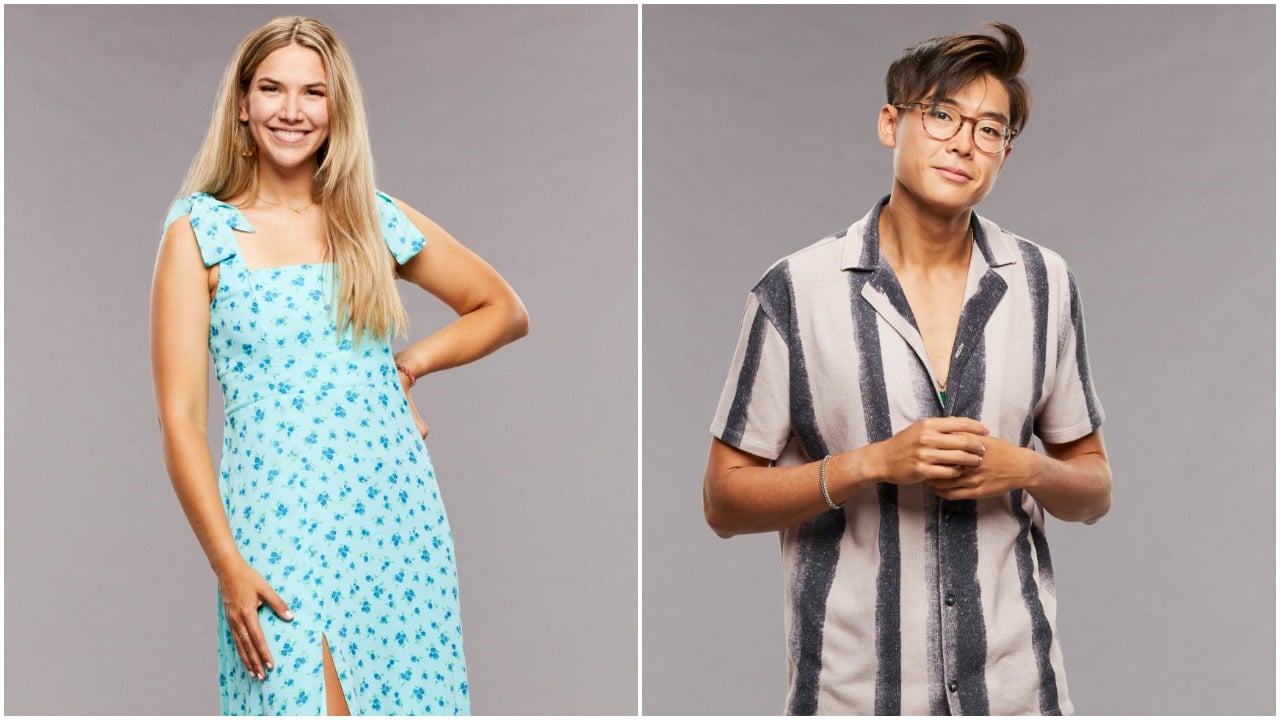 Derek Frazier and Britni D'Angelo are final nominees during Week 6
After host Julie Chen Moonves congratulated the houseguests for making it to the jury phase, she announced the High Rollers room twist where players had the opportunity to compete for powers to further their game, using BB Bucks voted by the viewers.
Concerned about them as the new Head of Household, Kyland Young wanted to flush one out.
Nominating Derek Frazier, a Cookout ally who volunteered to go up as a pawn, alongside target Claire Rehfuss, he decided to backdoor Britni D'Angelo after finding out she had $100 BB Bucks instead of the $75 she insisted she had.
Placing a bet on Alyssa Lopez during the Veto Derby, she won Otev, awarding Kyland the second Power of Veto. While she chose not to use hers, Kyland saved Claire and went through with his backdoor plan.
Claire Rehfuss and Derek Xiao wanted to flip and send Big D home
Sitting next to Joker's teammate and close ally Derek F., known as Big D, Britni quickly began campaigning to stay in the house.
During various one-on-one meetings, she claimed she felt she better served everyone's game by staying as she would go on the block as a pawn before anyone else.
Additionally, she painted Kyland as a liar who went back on their word as the two previously had a deal for protection.
Derek Xiao and Claire, who already began not trusting their Detective's ally as much, started considering it and realized keeping Britni is better for them as they feared anyone would go home next to Big D moving forward.
Claire mentioned it to her number one, Tiffany Mitchell, who quickly warned Kyland. She also noted she felt they should target Claire as soon as next week, believing she had too much influence over Derek X.
Additionally, Azah Awasum thought they should draw the lines and all vote to keep Derek F. In contrast, Hannah Chaddha thought the group should keep their alliance under wraps. However, Azah noted Big D could accidentally go home.
Britni is the first juror of 'Big Brother 23'
Even though Claire and Derek X. made good points about keeping Britni, it became apparent they wouldn't gather the other two votes, knowing Azah would likely vote for her closest friend in the house to stay, to flip the house.
Therefore, they joined the Cookout members Xavier Prather, Hannah Chaddha, Tiffany, and former King's teammates Alyssa Lopez and Sarah Beth to evict Britni from the house.
Knowing where the votes lay, Azah cast a sympathy vote to keep her friend. Speaking to Moonves after the show, Britni said she believed the others wanted her out of the house because they didn't think they could beat her in the final two.
Britni also explained she chose to save her money instead of spending it in the Veto Derby because she thought Kyland would honor their deal. Additionally, she admitted she felt betrayed by Tiffany because she had an alliance with her and knew the former Queen's member didn't want to keep her in the house. The episode closed with Sarah Beth becoming the next HOH. Big Brother 23 airs Sundays, Wednesdays, and Thursdays at 8/7 Central on CBS.