Big Brother 23′ Fans Call Frenchie a 'Fake Fan'
Big Brother 23 had an interesting start with how the first Head of Household (HOH) played out. Brandon "Frenchie" French won that title. But his messy strategy had some people calling him a fake fan.
[Spoiler alert: Spoilers for Big Brother 23 episode that aired on July 15!]
Brandon "Frenchie" French claimed to be a superfan of 'Big Brother'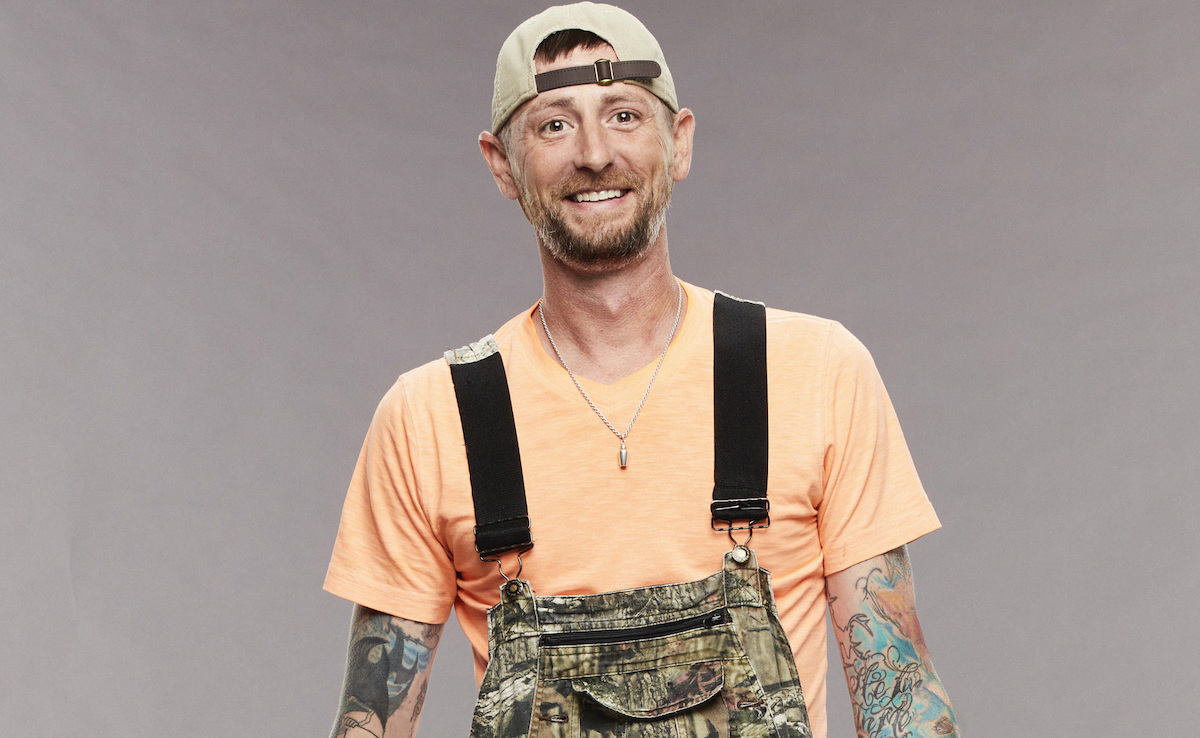 Many fans were excited that fans of the show were cast in this season. That includes Frenchie, who claimed to be a huge fan of Big Brother.
He claimed to love Angela Brooke "Angie Rockstar" Lantry from Big Brother 20 in the house. Frenchie said he had talked to her before and bought art from her partner. He was even considering getting that art tattooed before going into the house.
So it looked like Frenchie might have come up with some kind of strategy by being a fan. But the recent episode showed Frenchie's strategy, and fans aren't impressed.
'Big Brother 23 fans call Frenchie a fake fan
The July 15 episode showed Frenchie's confusing time as Head of Household (HOH). He made deals with almost everyone in the house.
He made a large alliance called The Slaughterhouse with Alyssa Lopez, Brent Champagne, Christian Birkenberger, Derek Frazier, Kyland Young, Whitney Williams, and Xavier Prather. Derek F noted in the episode that the alliance looked too big, and if it failed, he'd quickly jump ship.
Frenchie also made multiple final 2 deals with Brent and Derek F. Finally, he made the bold move of making a women's alliance called the French Kisses with Azah Awasum, Claire Rehfuss, Tiffany Mitchell, and Hannah Chaddha. The ladies thought the idea was absurd but knew not to turn down an alliance when someone offers it. Fans said the whole strategy was messy and therefore started calling Frenchie a fake fan. 
"Frenchie watched this show and still making all these mistakes. It's giving fake fan #BB23," one fan tweeted. 
"I swear Frenchie ain't never watch this show. Couldn't have playing like this #BB23," another fan tweeted. 
"Frenchie! Bro, you're a fan of this show. 15 people alliances are not ideal. What are you doing!?" a third fan tweeted.
Is Frenchie's game already ruined?
Of course, there are some fans who don't actually think Frenchie is a fake fan. But some actually think his gameplay is proof that fans would be bad at the game. "Bruv. Frenchie is a prime example of why being a fan of Big Brother is a weakness instead of a strength. The dude is everywhere #BB23," one person tweeted.
Travis Long was evicted in the episode. Julie Chen revealed in his exit interview that he tried to blow up Frenchie's game before he was evicted. Time will tell if what he said will help tank his game. Kyland ended up winning HOH, which could be a good thing for Frenchie since he is part of the Slaughterhouse. Then again, Frenchie also put him on the block.