'Big Brother 23' Fans Call Frenchie a 'Baby' After His Exit From the Slaughterhouse Alliance
Frenchie's game is blowing up on 'Big Brother 23'. Fans started to call him a baby for how he left his alliance.
Big Brother 23 is continuing to have a dramatic start. Brendon "Frenchie" French was the first Head of Household (HOH), but he didn't handle losing power in the second week well. Fans started calling him a baby for his dramatic exit from the Slaughterhouse Alliance.
[Spoiler alert: Spoilers for Big Brother 23 episode that aired on July 18!] 
Frenchie had a strong start on 'Big Brother 23'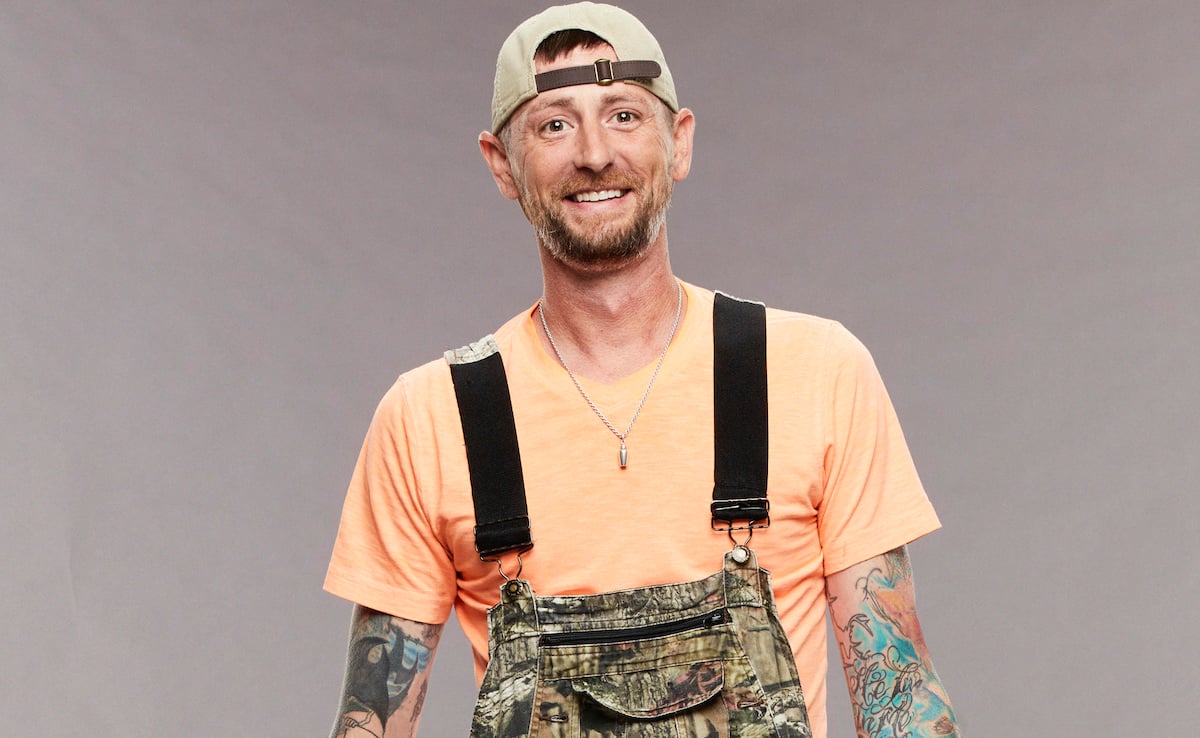 Frenchie got a lot of power from winning the first HOH. He used it to build the Slaughterhouse Alliance, which includes Alyssa Lopez, Brent Champagne, Christian Birkenberger, Derek Frazier, Kyland Young, Whitney Williams, and Xavier Prather.
But the alliance had a rocky start, with Frenchie putting Alyssa and Kyland on the block. He claimed that he trusted Kyland and was targeting Alyssa because she was close to Christian. Frenchie later changed his mind and decided to target Travis Long. Frenchie got what he wanted by taking down Kyland and replacing him with Travis, who was then evicted.
'Big Brother' fans call Frenchie a baby after his exit from the Slaughterhouse Alliance
The July 18 episode started right after Kyland's win of HOH. He had a private conversation with Frenchie, and Frenchie had the feeling he might go on the block. He later walked into multiple rooms to dramatically quit the Slaughterhouse Alliance.
He walked into the kitchen and told Brent, "I'm out!" This was in front of Derek Xiao, who isn't in the alliance. Frenchie walked into another room and told Whitney that he was out in front of other people who weren't in the alliance. Fans were shocked by this and quickly started comparing him to a baby.
"Frenchie is a grown a– man…Why is he acting like this #BB23," one fan tweeted. "Frenchie is such a big baby #BB23," another fan tweeted. "french [sic] fry is such a baby lol that's the name of the game my dude #bb23," a third fan tweeted.
Will Frenchie get evicted?
Sarah Beth Steagall won the Wildcard Competition. She had the option to switch to Team Queens to get safety, but she turned it down. Tiffany Mitchell was seen scheming to convince Kyland to put Frenchie on the block.
She wasn't the only one to drop his name. Kyland met with everyone in the house, and Sarah Beth, Brent, and more said Frenchie should go on the block because of his actions. Whitney mentioned that Frenchie went up to her and said he was out of the alliance. But Britni D'Angelo was one of the few people who didn't throw Frenchie under the bus.
The episode ended with Kyland putting Frenchie and Britni on the block. Kyland claimed Frenchie is his target because he made too many false promises. He chose Britni because she's his team captain and has the incentive to be loyal to Frenchie. Frenchie claimed he isn't quitting, so he is gunning for the veto. Even if he does win, things aren't looking good for him. Brent said in the diary room that he wants Frenchie gone, so he won't be able to return to his alliance. Fans will have to wait to see if this will be the end of his game.