'Big Brother 23': Fans Are Divided Between Tiffany and Derek X. For America's Favorite Player
Many fans believe Big Brother 23 produced one of the most likable casts as the audience has found themselves enjoying most of the houseguests. As voting for America's Favorite Player is closing, the fans are torn between choosing Tiffany Mitchell or Derek Xiao.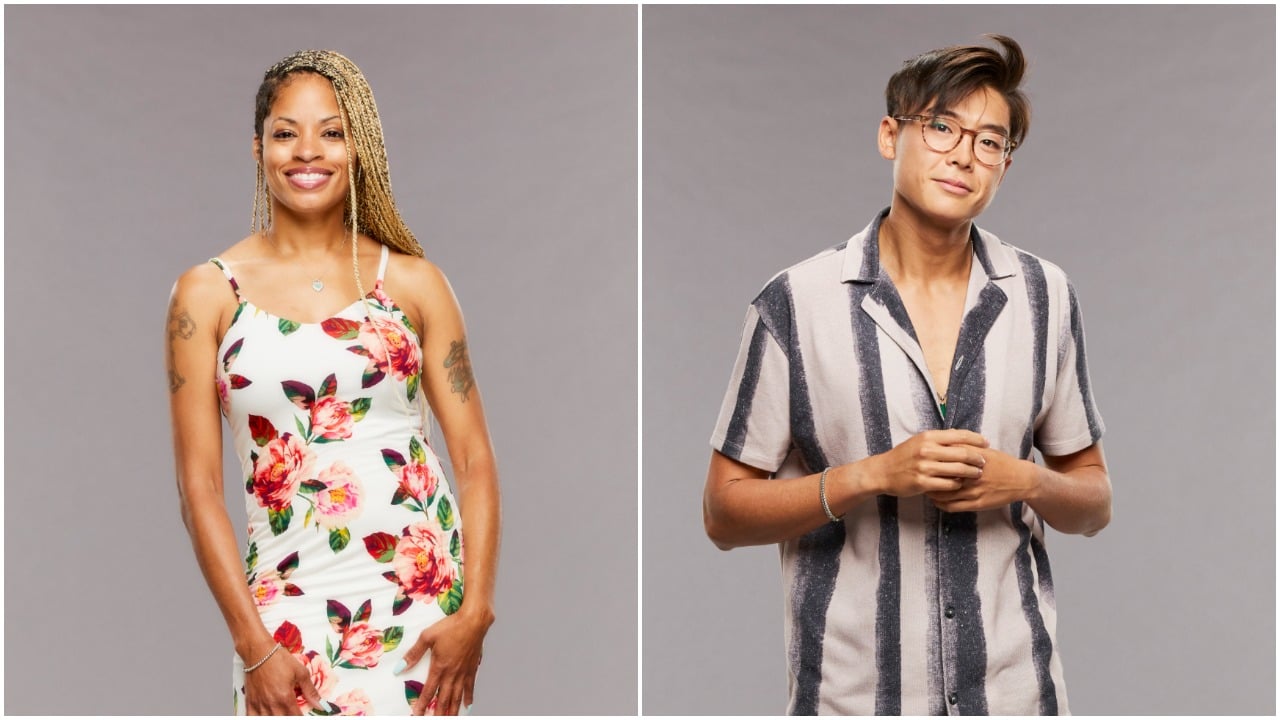 Tiffany Mitchell credited as the mastermind behind The Cookout
From the first couple of days of Big Brother 23, Black houseguests Tiffany Mitchell, Xavier Prather, Derek "Big D" Frazier, and Azah Awasum quickly agreed they wouldn't target each other.
The group then invited Kyland Young and Hannah Chaddha, officially forming The Cookout with the goal of making history with a Black winner.
RELATED: 'Big Brother 23': Tiffany Mitchell Admitted to Week 1 Rogue Vote Shortly Before Eviction
To help them advance to the end without getting noticed, they agreed to never gather in a room together. Additionally, Tiffany had each member team up with an outlier. Therefore, others would perceive them as a duo and nominate them next to each other, not another Cookout member.
As a result, the six-person alliance, and their plus-ones, would control the votes, saving their ally. It worked as The Cookout remained undetected for the majority of the game and seamlessly made it to the final six without sacrificing any members. The feat made history as the group became the first to get their entire alliance to the end.
Many fans loved Derek Xiao
During Brandon "Frenchie" French's chaotic Week 1 Head of Household reign, he targeted Derek Xiao, classifying him as a "meathead" due to his bromance with Travis Long.
However, Derek X. saved himself by winning Power of Veto and went on to win again the following week, receiving the Veto King title. He began ingratiating himself well with other members of the house, including Claire Rehfuss, Azah Awaum, Hannah Chaddha, and Tiffany, which many fans enjoyed watching.
Derek X. got incredibly close with Hannah, as some believed they had a possible showmance in the works, and many considered him the best physical and social competitor. However, they knew Derek X. likely didn't stand a chance to win due to the secret Cookout alliance.
Therefore, many fans attempted to help him gain power by gifting him the max amount of $100 BB Bucks to compete for powers in the High Rollers Room.
Fans are divided between Tiffany and Derek X. for America's Favorite Player
As it's time to vote for the annual America's Favorite Player, fans are torn between Derek X. and Tiffany. Many believe it's a given they will place in the top two, with Hannah closely behind.
Some want Tiffany to earn the honor due to her work for The Cookout that several of its members underappreciated. Therefore, they want to reward her with the upped $50,000 cash prize.
RELATED: 'Big Brother 23': Fans Are Trying to Buy Derek Xiao's Abercrombie Sweatshirt
However, it's a toss-up for many fans who also think Derek X. should receive the title because he's a "gem." But, some believe Tiffany "deserves" it more than Derek X. due to her gameplay. One user pointed out that AFP is for the fans' favorite houseguest, not the most "strategic" player.
Therefore, they think Derek X. has earned it as he didn't have The Cookout to help him advance through the game and believe the "house went dull" following his eviction. Who will win? Big Brother 23 finale airs Wednesday, Sept. 29 at 9/8 Central on CBS.