'Big Brother 23' Fans Think These 2 Houseguests Look Like Kaysar and Janelle
Big Brother fans really enjoyed watching Kaysar Ridha and Janelle Pierzina. Some of them think two houseguests on Big Brother 23 kind of look like them, and Janelle weighed in on the comparison.
Kaysar Ridha and Janelle Pierzina became friends on 'Big Brother'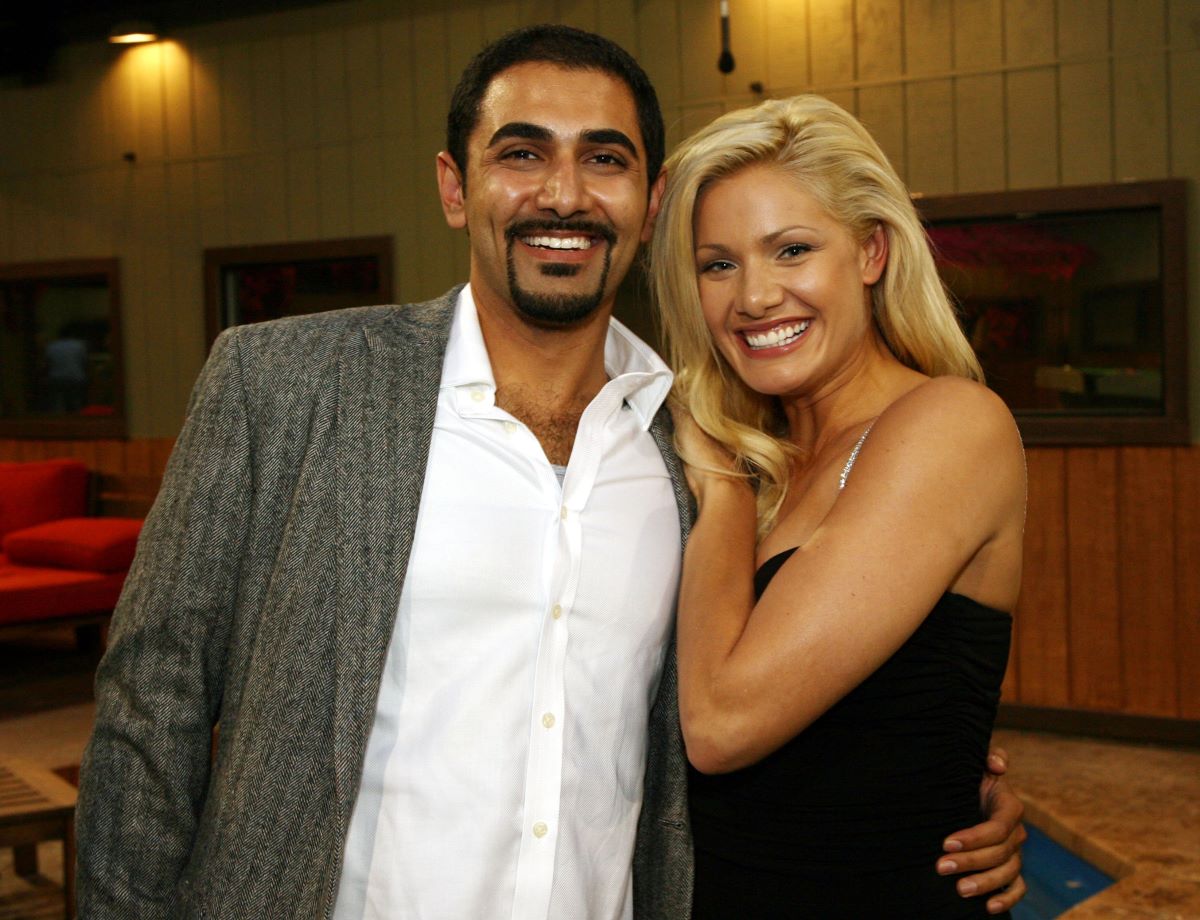 Kaysar and Janelle first competed on Big Brother 6. They became good friends that season but didn't win. They were then brought back for another shot at the prize for Big Brother 7.
Their close connection made them targets in the house, so Kaysar was evicted when Janelle wasn't available. Janelle placed third that season and won America's Favorite Player.
Kaysar and Janelle were brought back again for Big Brother 22. They were at a disadvantage given they were kept out of the big alliance called The Committee. They were the third and fourth houseguests to be evicted.
'Big Brother 23' fans think these 2 houseguests look like Kaysar and Janelle
RELATED: This 'Big Brother 23' Houseguest Co-Founded a Game of 'Survivor' You Can Watch
The Big Brother 23 cast has all new players. But some of the houseguests still remind them of former players.
A fan that goes by the handle Sayless2021 tweeted a picture of Kyland Young and Claire Rehfuss in the bathroom with the caption, "this picture screams Janelle and Kaysar looks-wise #bb23." Many fans started agreeing in the comments, and eventually Janelle herself responded.
"Yes it does. Kaysar always wore the dame [sic] black t shirt on BB6 & 7," she tweeted. Janelle previously tried to give the new cast advice and Claire actually noticed it.
Claire Rehfuss might have taken Janelle Pierzina's advice
RELATED: 'Big Brother 23': Which Women Aren't in the Women's Alliances?
Janelle tweeted some advice for the new cast before the season started. "Advice to Big Brother Newbies from a vet: Please don't yell in the Diary Room. It's annoying an [sic] unnatural. We know you're excited. Just take a damn breath Ladies: if you get HOH don't miss an opportunity to take out a huge threat! Put the two most athletic cocky guys you can," she tweeted on June 14.
She continued, "find and put their a– on the block. ( they are working together anyway) Please don't vote with the house. It makes the show incredibly boring and you are there for entertainment. If you find love on the show, good for you! Showmances can be really great to pass the time."
Janelle ended the thread with, "Just don't get used like a doormat. It's gross to watch. Don't go with the herd. Go against it . Girls Alliance?!? Yes please!!! We have been waiting over a decade for this to work. See Survivor Micronesia on how to have a successful all guys alliance and get rid of the guys."
Claire reportedly liked these tweets. Janelle later commented on that. "Well if Claire liked the tweets hopefully she is thinking about what I said," she tweeted.
Claire and Kyland are on Team Queens. So in a way, their game is tied to each other, but they're not as close as Kaysar and Janelle yet. Time will tell if their similarities will grow from here.