'Big Brother 23': Frenchie Says Wanting to Self-Evict Had 'Nothing to Do With the Game'
Sometimes Big Brother houseguests don't want to stick things out. Brandon "Frenchie" French was seen talking about wanting to self-evict. He has explained what he was feeling in that emotional moment for him.
[Spoiler alert: Spoilers for the Big Brother 23 episode on July 22!]
Frenchie talked about wanting to self-evict on 'Big Brother'
The July 21 episode showed Kyland Young putting Frenchie and Britni D'Angelo on the block. This isn't surprising since he put Kyland on the block last week. Frenchie had a private conversation with Kyland after being nominated and knew immediately he was going on the block and felt defeated.
After Frenchie lost the veto competition, he was seen talking about quitting with his team. Azah Awasum and Derek Frazier tried to convince him to not give up.
"Frenchie, this was your dream, and you wanna give up?" Azah said. "I feel like you do have the fight in you to be able to stay here. I've known how much you've looked forward to this and how much you wanted this and all the things you gave up for this."
Derek F also said, "You have plenty of fight left. Fight until the last drop because you never know what could happen." 
Frenchie tried to get votes to stay by telling people it was better to keep him as a big target. Some houseguests agreed, but he was evicted with a vote of 11-1.
Frenchie says wanting to self-evict had 'nothing to do with the game'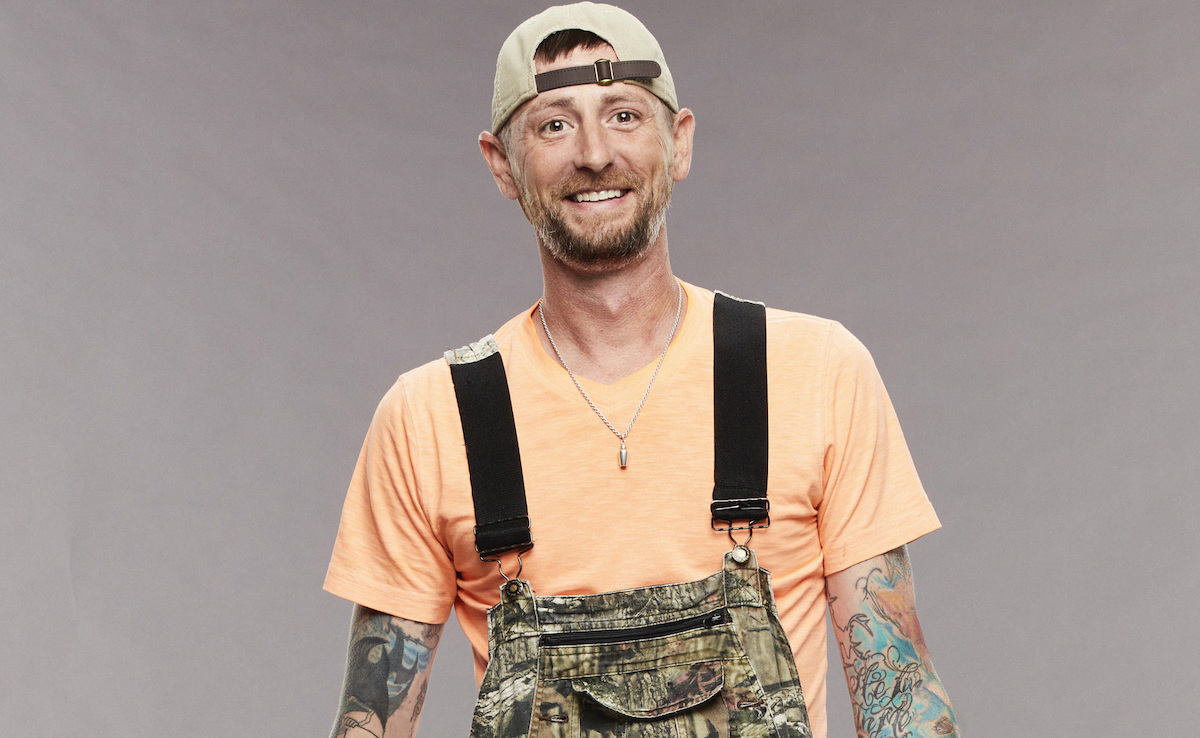 Frenchie talked about being a devoted fan to Big Brother before the season. So some fans weren't happy to see him talking about wanting to self-evict.
"That had nothing to do with the game," he told Us Weekly. "That'd be the first thing I say. It had absolutely nothing to do with the game itself."
He continued, "It might have fueled the stress, but that wasn't wh. I don't really feel comfortable getting into that because that's between Azah and I. I know the world probably watched it, but there was more going on than just that."
Frenchie went on to say he was "humbled" quickly. But he made it clear his self-evict talk only went so far. "I never went in that diary room and said, 'can I self-evict?'" he said. "So yeah, I don't know really what to say about that other than it wasn't game-related."
Frenchie has since reflected on his gameplay and thinks there is one thing he did that led to his eviction. "I knew I was going to play hard and as a fan, I didn't want that, just sitting there and letting everything just float by," he said. "I was going to get in there and I was going to play hard. That was my downfall."