'Big Brother 23': Frenchie Wanted to Self-Evict Following Week 2 Veto Competition
'Big Brother 23' houseguest Frenchie claimed he wanted to self-evict following Week 2 Veto competition.
Brandon "Frenchie" French kicked off Big Brother 23 with one of the most tumultuous reigns in BB history. Ultimately, it ended with the eviction of Travis Long and nearly all the houseguests no longer trusting him. Following the Week 2 Veto competition, Frenchie began packing to go home and told ally Derek Frazier that he planned on leaving.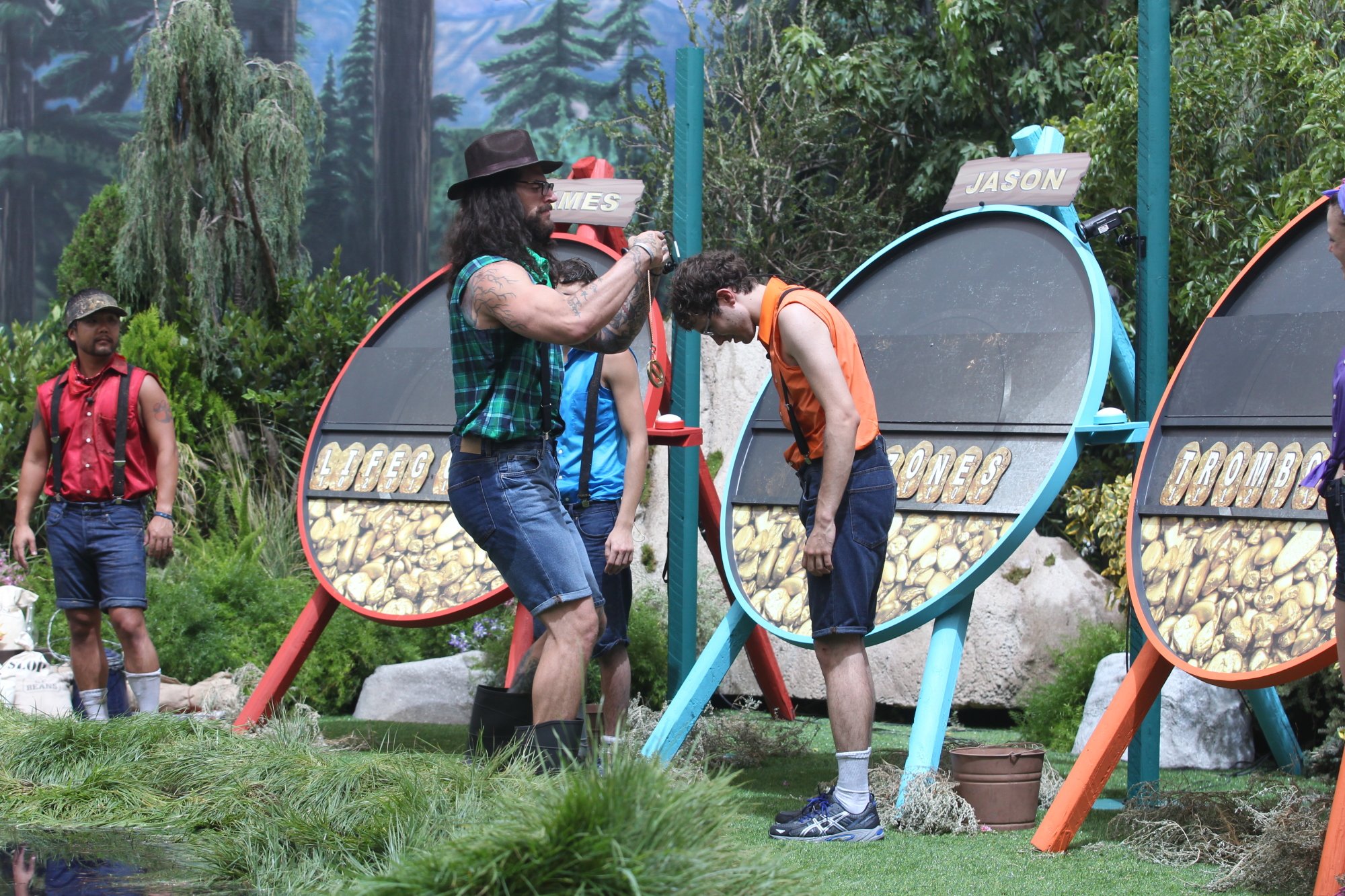 Kyland nominated Frenchie for eviction during 'Big Brother 23' Week 2
During the first week of Big Brother 23, Kyland Young found himself on the block as his ally Brandon "Frenchie" French claimed he wanted him there as "bait" for his real target.
The following week, Kyland went from a nominee to Head of Household and held meetings with every houseguest to figure out who to nominate.
All of his Slaughterhouse allies noted they wouldn't mind moving forward as a group without Frenchie and admitted they no longer trusted the former Head of Household, based on his confusing reign.
Therefore, Kyland nominated him alongside Jokers' teammate, Britni D'Angelo.
Frenchie claimed he wanted to self-evict
Following their nominations, the two were upset, both believing Kyland should go after other Slaughterhouse members, Brent Champagne and Whitney Williams. After calming down, they hatched a plan to win the Power of Veto and use it to remove Britni from the block.
Then, Frenchie claimed he would convince Kyland to nominate Brent or Whitney as a replacement, believing the others would evict them over him. After Frenchie's former target Derek Xiao won the Power of Veto for a second time, it became clear he would keep nominations the same, likely leading to Frenchie's eviction.
Therefore, the superfan resigned, noting he accomplished several things in his short time. Around 1 a.m. their time, he told ally Derek Frazier he planned on asking to leave because he didn't want to risk having to stay in a hotel for four weeks in the event of a Battle Back competition.
After Derek F. encouraged him to "sleep on it" before coming to a decision, Frenchie claimed he already made up his mind and is ready to leave. However, he did stay that night and is currently still in the house.
He had one of the most chaotic Head of Household reigns
Frenchie started off the season hot by winning the kickoff competition, giving him a team captain spot. His group then won the following challenge, which made him sole Head of Household. Although he turned down host Julie Chen Moonves's double or nothing offer, Frenchie would've won safety for him and his team for another week.
He then noted he wanted to target "meatheads" but ended up teaming up with Brent and couldn't go after Christian Birkenberger because he won immunity in the Wildcard competition. Ultimately, he nominated Alyssa Lopez and Kyland without notifying anyone because he believed the former and Christian "showmanced it up."
After switching his target to Derek X., who foiled his plans by winning Power of Veto, Frenchie backdoored Travis Long, someone he promised safety following the initial kickoff competitions.
Several fans and many houseguests called Frenchie's Head of Household reign one of the most chaotic they've seen, with Tiffany Mitchell comparing him to BB16's Devin Sheppard. Big Brother 23 airs Sundays, Wednesdays, and Thursdays on CBS.