'Big Brother 23': Hannah Chaddha on Future With Derek Xiao: 'I Think the World of Him'
Big Brother 23 houseguest Hannah Chaddha admitted her "crush" on Derek Xiao as the two were close allies. Following her eviction, she talked about her future with the fan-favorite in an interview.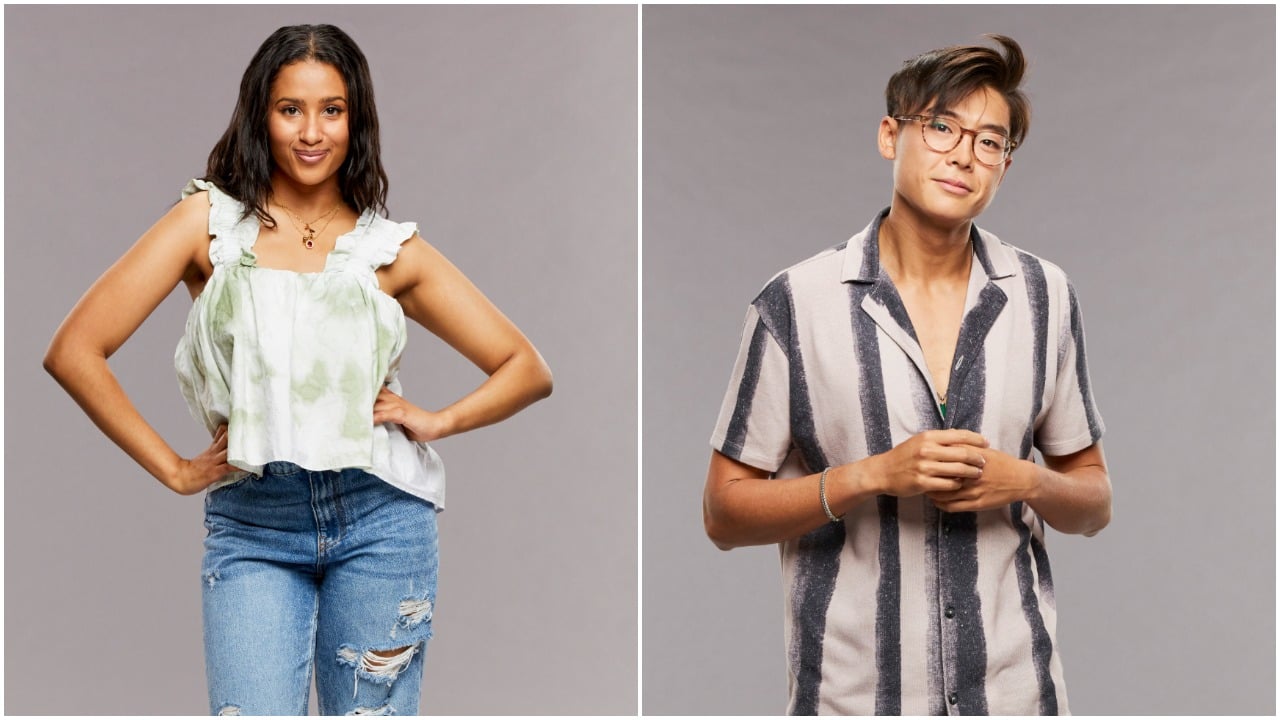 Hannah Chaddha had a 'crush' on Derek Xiao
Whitney Williams won the kickoff competition, allowing her to choose three others to complete her Aces' team. She selected Brent Champagne, Derek Xiao, and Hannah Chaddha.
The latter two became very close and joined alliances together to guarantee their protection. Therefore, they spent a lot of time together, and Hannah admittedly began catching feelings for Derek X.
RELATED: 'Big Brother 23': Hannah and Derek X. Admit They're Attracted to Each Other
During Week 2, she first opened up about her attraction in a conversation with Britni D'Angelo, explaining he knows about her "crush." However, she insisted she didn't come into the Big Brother house for a "showmance."
Hannah also talked to Claire Rehfuss about it, admitting she finds him "adorable" as they share a sense of humor. While Derek X. hasn't owned up to crushing on Hannah, many fans believe he often flirts with her.
She had to help orchestrate his blindside
During Week 7, Sarah Beth Steagall won Head of Household, and the Cookout's Kyland Young went to work to make sure she didn't nominate any of their members.
Concerned about the Chopping Block Roulette, which allowed the winner to remove a nominee and spin a wheel to choose the replacement, she put up Claire Rehfuss and Derek "Big D" Frazier. According to Sarah Beth, she didn't care if either went home and wanted to flush out the power.
Additionally, she intended to backdoor Derek X. as she considered him the biggest physical and social threat remaining. Knowing this was the plan, Hannah convinced Derek X., who had enough BB Bucks, not to play for safety. After Xavier Prather saved himself with the Veto, Sarah Beth backdoored an unsuspecting Derek X.
Even though she and Tiffany Mitchell wanted to keep him; they sided with the Cookout, who considered him their biggest threat moving forward.
Hannah speaks about the future with Derek X. after the show
After Hannah fell victim to the second Double Eviction of the season, she spoke about her feelings for Derek X. in an interview with Us Weekly. When asked if she saw herself dating him after the show, the houseguest admitted she didn't know because they lived in separate states.
Hannah acknowledged the "crush" she had on him during the show and recognized she "kept my distance" because she knew she had to cut him at some point.
RELATED: 'Big Brother' Winner Rachel Reilly Is Also Rooting for a Hannah and Derek X. Showmance
Additionally, the houseguest admitted she didn't know what would happen with them as he's probably figured out the Cookout and realized she never entirely had his back. However, she pointed out she wanted to continue a friendship with Derek X. regardless as she "adores" the fan-favorite and "thinks the world of him."
When host Julie Chen Moonves asked Derek X. about his future with Hannah, he noted, "expect the unexpected." Big Brother 23 airs on CBS.