'Big Brother 23': Why Hannah Doesn't Want Derek F. Or Kyland To Win the Season
Big Brother 23 recently evicted houseguest Hannah Chaddha said she doesn't want Derek "Big D" Frazier or Kyland Young "representing" the season and hopes either of them follows her to the jury house next.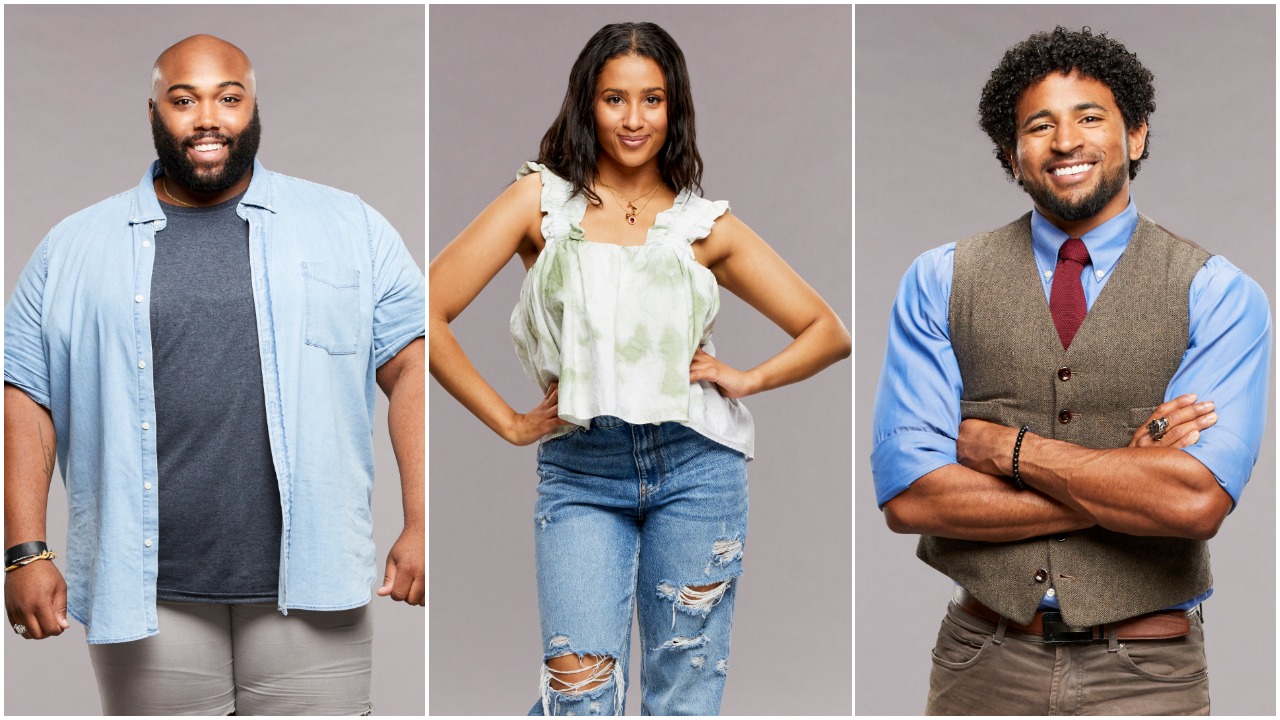 Hannah Chaddha doesn't want Derek Frazier 'representing' this season
Throughout her time in Big Brother 23, Hannah Chaddha worked with the historic Cookout alliance. When it came time for the group to disband, she began working closely with Tiffany Mitchell and Kyland Young.
However, he turned on them at the first opportunity, targeting Tiffany at the final six. Then, Hannah found herself following her close ally out of the house only minutes during the second Double Eviction.
Following her time on the show, she spoke with Global TV about her experience and named a couple of houseguests she wouldn't mind joining her in the jury next. Hannah called out Kyland and Derek "Big D" Frazier, hoping the latter wouldn't win because she doesn't believe he "actually loves and respects the game of Big Brother."
Therefore, the young houseguest doesn't want him "representing" the season.
Derek's friend posted a resume of his game moves
Many viewers also don't want Big D as the winner because they feel he hasn't done enough to warrant the title. The person who runs his Twitter account, presumably his friend or roommate, posted a list of things Big D has done in the house that wouldn't classify him as "the worst BB player."
According to his friend, the former Joker ran out of cigarettes, even though Big D has stated he's not addicted to them and still has a "great social game." He also pointed out the former Joker has a couple of near-competition wins, although he hasn't claimed one yet.
Additionally, the friend noted Big D frequently helps out around the house, such as cleaning the kitchen, and has provided "emotional support" for others, namely Azah Awasum and Britni D'Angelo. Finally, his friend said Big D hasn't "popped off" like he usually does back home.
While others still don't believe the moves are enough for him to stay longer than Tiffany and Hannah, some acknowledged the resume.
She also hopes Kyland Young doesn't win
During the interview, Hannah also noted she prefers Kyland not winning either, hoping he joins her in the jury house next because she believes he acted selfishly while a part of The Cookout, causing her to doubt him.
Additionally, Hannah thinks he moved in ways that put a target on his back, resulting in the alliance working overtime to keep him safe.
She also called him "unnecessarily rude, mean, disrespectful," and "demeaning" when she felt the situation didn't fall for it. Speaking with Gold Derby, she called him "unnecessarily condescending" for noting he didn't deem her "worthy" to sit next to in the final two.
Even though she said she downplayed her intelligence on purpose, Hannah claimed he commented about her not knowing previous players or the game, which she found "insulting." As Xavier Prather is the current Head of Household, she might get her wish of either Kyland or Big D joining her next.