'Big Brother 23': Hannah Claims She's 'Happy' for Claire and Derek X.; Fans Think She's 'Disappointed'
'Big Brother 23' star Hannah claims she's happy for Claire and Derek X. but fans think she's 'disappointed.'
Big Brother 23 fans shipped Hannah Chaddha and Derek Xiao from the beginning of the season, believing the two would make the perfect couple. Therefore, it shocked the BB community when Claire Rehfuss and Derek X. announced they began dating. As Hannah had a crush on him during her time in the house, she reacted to the news in a recent interview. While she claimed she was happy for the couple, fans believed her facial expressions showed disappointment.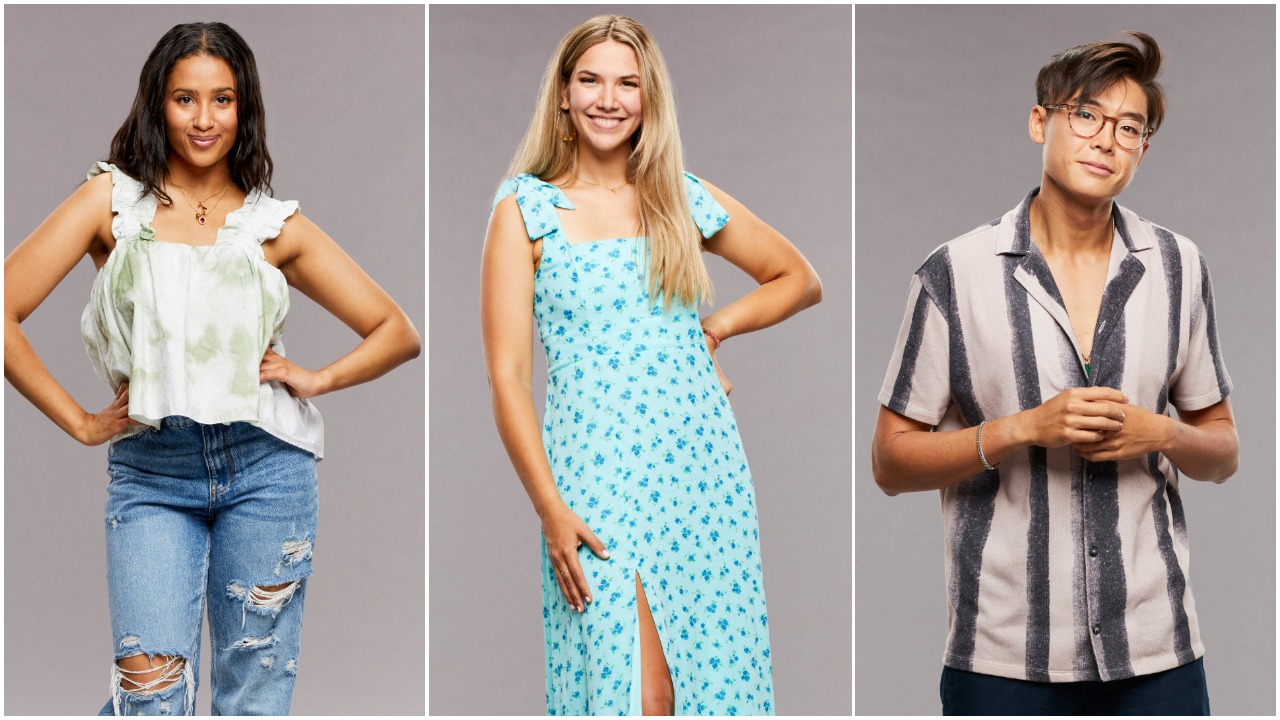 Claire Rehfuss and Derek Xiao began dating after 'Big Brother 23'
A couple of weeks after the Big Brother 23 finale, Claire Rehfuss and Derek Xiao announced they started dating. In an interview with Us Weekly, the two explained they hit it off following their evictions.
They admitted they felt sparks during the season but didn't pursue it as they were focused on winning the competition. However, when they could fully talk off-camera in the jury house, the two realized they had a connection and chose to explore it.
Although Claire and Derek X. didn't see it at the time, many fans thought they saw something between the two shortly before his eviction when the two shared a final heartwarming conversation on the hammock. Their relationship announcement shocked many fans as they thought he would end up with Hannah Chaddha.
They seemingly flirted in the house while he unknowingly served as her "plus one," and Live Feed viewers were confident the two would attempt to date after the show.
Hannah claimed she's happy for Claire and Derek in a recent interview
In the Us Weekly interview, Derek X. claimed things aren't "awkward" between the trio as they previously talked to her about their budding relationship.
According to Derek X., he and Hannah spoke about it as soon as she arrived at the jury house, and she privately talked to Claire. He said they concluded they're better as friends and insisted he didn't want to lose her friendship.
It's unclear what she and Claire talked about, but they are on friendly terms. Hannah addressed the now-public relationship in an Oct. 2021 episode of the podcast Your Reality Recaps.
She called the couple two people that she "loves," "adores," and "respects." Additionally, she noted she's "thankful" for their friendship.
Many fans think she's actually 'disappointed'
Even though Hannah expressed her happiness for the new relationship, some fans watching thought she seemed "disappointed."
They believed her facial expressions told a different story, as they noticed she didn't smile while talking about it. Many fans think Hannah has a reason to be upset as she vocalized her crush on Derek X. to multiple houseguests, including Claire.
Therefore, some viewers thought Claire "broke girl code" by pursuing a relationship with Derek X. after knowing how Hannah felt about him. Some went as far as to call her "sneaky," a "bad friend," and "fake."
However, others defended the unexpected relationship, believing Claire didn't do anything malicious. Additionally, several fans pointed out that Hannah and Derek never dated, so Claire didn't cross a line. Regardless, the new couple seems very happy together.