'Big Brother 23': Houseguests Complain That Only 6 Veto Chips Were in Bag, Believe It Was 'Influenced'
Many Big Brother fans have noticed certain houseguests managed to get picked for nearly every Power of Veto competition, which cast members supposedly choose randomly from a bag, such as BB20's Tyler Crispen. Therefore, conspiracy theories have circulated that producers might interfere with the selections. Season 23 houseguests seemingly confirmed it by noting there were only six Veto chips to choose from in their conversations.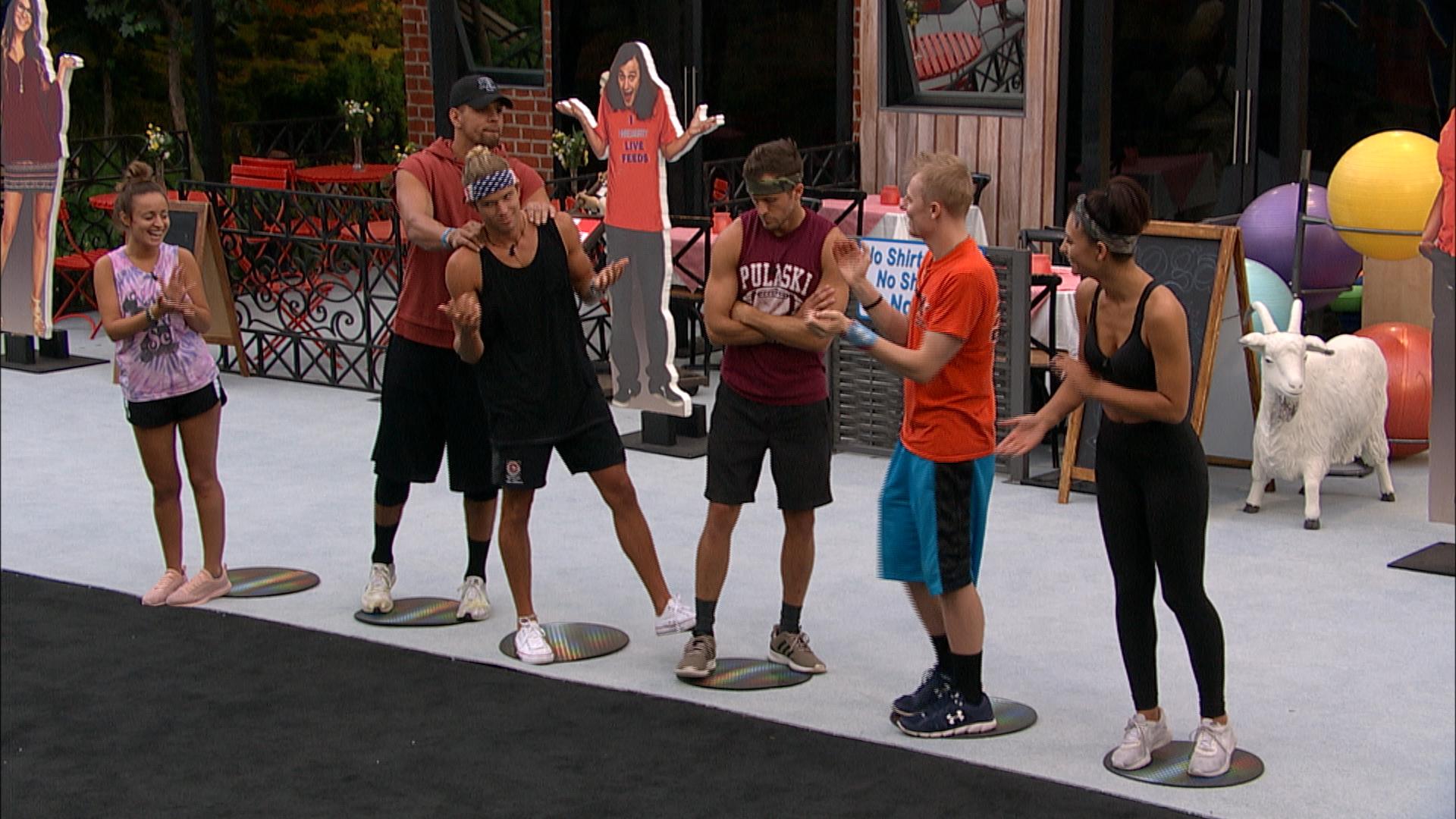 Frenchie nominated Kyland and Alyssa for the first eviction
Shortly after entering the house, Head of Household Frenchie began making alliances and revealing targets. He initially planned on going after Brent because he didn't want to follow the trend of a woman or person of color exiting the house first.
However, Frenchie spoke to Brent and bonded with him over a shared experience. Therefore, he went after another "bro" stereotype, Christian, but had to shift his sights when he won safety in the Wildcard competition.
RELATED: 'Big Brother 23' Live Feeds Spoiler: Who Won the First Wildcard Competition?
The Jokers' captain then wanted to nominate Derek X. because he thought he was a "guys' guy" and knew he formed a close relationship with Travis.
Additionally, he claimed "little Derek" created alliances to target him. Instead of initially putting him on the block, Frenchie wanted to nominate two women and backdoor Derek X. The new HOH then went rogue and placed Alyssa and Kyland on the block because he thought the former and Chrisitan could become a showmance.
Several houseguest claim only six chips were in the Veto bag
After creating the Slaughterhouse alliance that included his nominees and Derek F., Christian, Xavier, Whitney, and Brent, the HOH wanted to use the Power of Veto to complete his backdoor plan. He believed they had the votes to evict Derek X. if they could throw the Veto to Alyssa to remove herself from the block.
The following day, Frenchie and his nominees picked others to play in the Veto competition randomly from a bag. In addition to those three, Derek X., Tiffany, and Travis were chosen to compete.
Afterward, Kyland spoke with Travis about the possibility of Derek X. winning the Veto, and Kyland noted he "didn't love the fact that there were six chips in there." Travis agreed, calling it "a plan," with Kyland adding "influence."
Other houseguests, including Claire, Britni, and Christian, also pointed out the shortage of Veto chips and thought America might have voted for a certain number of players to get put into the bag.
How the veto players might influence Frenchie's plan
Frenchie called it "the worst scenario possible" as no one else from his Slaughterhouse alliance would play, and Derek X. had the potential to save himself. If he won, Kyland and Alyssa would likely stay on the block.
Even though a few houseguests have noted they would want to keep Alyssa, including Frenchie and his now-close ally Brent, many have already promised Kyland their votes, such as Sarah, Tiffany, Derek F., and Azah.
RELATED: 'Big Brother 23': Derek Frazier Went Viral for a TikTok He Didn't Post; Here's the Video
Therefore, Alyssa, who Frenchie nominated because he thought she would get into a showmance with Christian, would likely become the first boot.
Big Brother airs on CBS.