'Big Brother 23': Kyland Young Reportedly Pocketed Big D's Ring Following Eviction
'Big Brother 23' houseguest Kyland Young reportedly pocketed Big D's ring following eviction.
To guarantee his vote, Derek "Big D" Frazier gave Kyland Young a ring as collateral. Shortly Big D evicted Kyland at the final four of Big Brother 23; he pocketed the ring and hasn't returned it.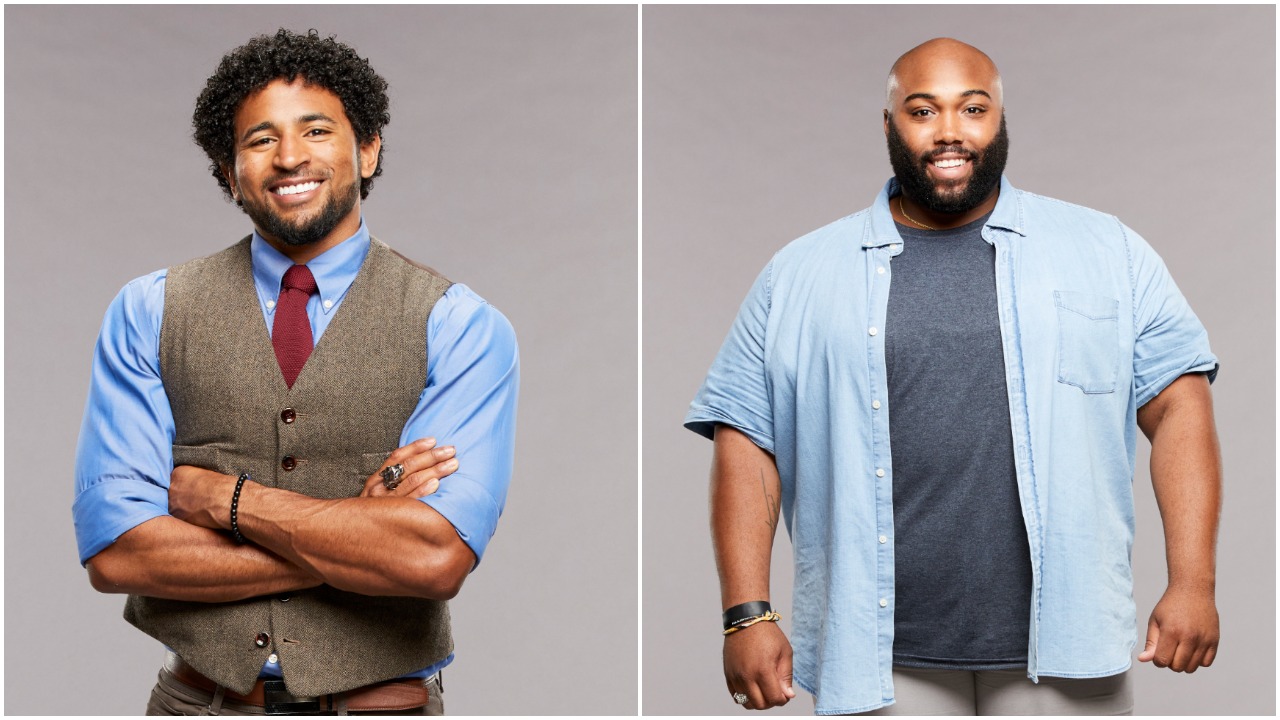 Kyland Young evicted at 'Big Brother 23' final four
Following a second Double Eviction, only four players remained in the competition. Xavier Prather became the next Head of Household, and Kyland Young believed he was safe.
Not only did the two have a final two deal, but Kyland just used the Power of Veto on Xavier, saving him during the DE. However, Xavier prioritized the agreement he made with Derek "Big D" Frazier and nominated Kyland alongside Azah Awasum, who had avoided the block so far, deeming the Veto the most important.
Xavier won and knew he wanted to take the shot at Kyland but in a way that he could earn his vote in the end. Therefore, he subtly encouraged Big D, who would cast the sole vote to evict, to turn on his final two with Kyland.
The eviction didn't go well as Kyland got upset and mentioned Xavier didn't prove himself a good role model by breaking their deal. The moment got tense until he finally exited the house.
Derek 'Big D' Frazier says Kyland took his ring
To secure his vote, Big D gave Kyland a ring. When host Julie Chen Moonves asked Xavier if he wanted to use the Veto, Kyland pocketed the collateral and didn't give it back before leaving.
Following his explosive exit, Xavier and Big D talked about the situation, with the latter claiming, "all I can do is pray for him." Additionally, Big D noted Kyland didn't return the ring and admitted he didn't "expect" it back.
He pointed out that he wanted it back because it meant a lot to him as it's one of the last gifts he received from his late father, something he claims Kyland knew.
While Big D claimed the ring is a "material thing" and can order a new one, he noted it had "sentimental value" as he's had it for over 10 years. Xavier talked about the comments Kyland made before exiting, stating the two would not be on good terms for a while.
Big D likely making it to the final two
Toward the beginning of the competition, Xavier and Big D agreed to a final two. He seems intent on honoring his side and proved it by not nominating him next to Azah the past week.
If Azah won the final HOH competition, she'd likely also take Big D to the end. Although they don't have a pact, the two have had a close friendship since the beginning of the season as they were a part of the Jokers.
Even though Azah has an admitted crush on Xavier, she does think the majority of the jury will vote for him over her and believes she can win if sitting next to her best friend. Therefore, regardless of who wins the final HOH, there's a strong chance they will choose to evict the other person over Big D.
However, Azah recently claimed she wouldn't mind losing to Xavier as she respects the game he played. Big Brother 23 finale airs Wednesday, Sept. 29 on CBS.