'Big Brother 23': Will the Season Have a Live Studio Audience and Evicted Houseguests Wearing Masks?
Big Brother 22 aired during the COVID-19 pandemic, resulting in a different season. For example, the season premiered a month later than usual due to the frequent changes in protocol. When it did air, it required the houseguests to wear a mask before entering the house and immediately after eviction. They had to remain masked while on the stage giving their exit interview with host Julie Chen Moonves and watching their goodbye videos. Additionally, the season didn't have a live studio audience for eviction day for the first time.
The show has returned a year later in its typical summer slot, and the recent vaccinations have helped flattened the curve. Los Angeles County, where Big Brother is filmed, has made advancements in completely reopening but still has several restrictions. Will the season have a live studio audience, and are the evicted houseguests still required to wear masks during their exit interviews?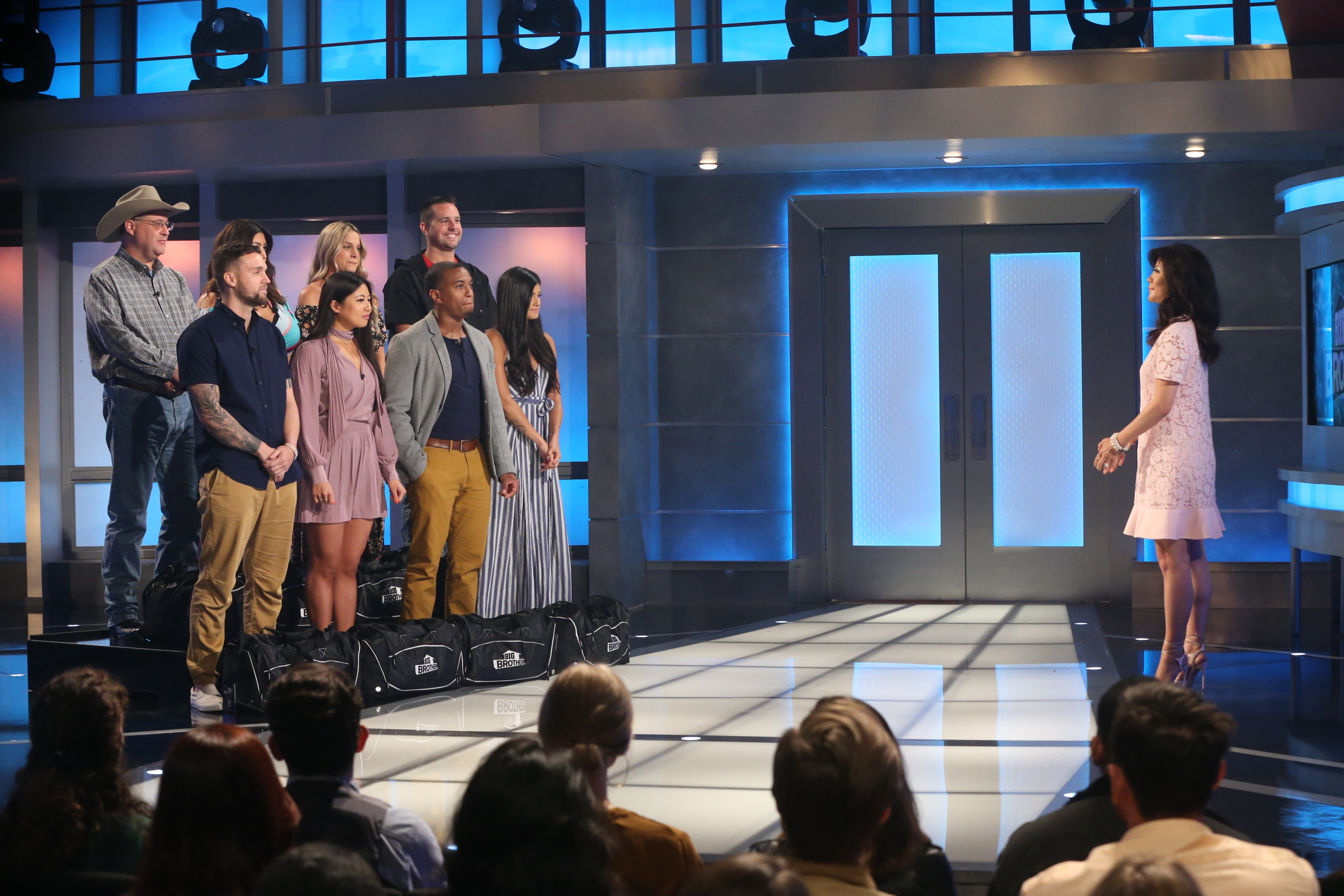 'Big Brother 23' has a Beach Club theme
Starting with BB6, the Big Brother house has a theme that usually correlates with the season's twists. Beginning with the House of Secrets, in which each houseguest unknowingly competes alongside someone they know in the outside world.
BB21 featured a camp concept with several correlated twists, including voting for a Camp Counselor, undergoing "prank week," and sleeping in cabin-themed rooms.
RELATED: 'Big Brother': What Is the House Theme for Season 23?
Last year's BB22 incorporated an All-Stars theme that featured notable quotes, pictures, and unforgettable moments from previous legendary players and included 16 returning houseguests for the first time since BB7.
Host Julie Chen Moonves announced the Beach Club theme for Big Brother 23 during a May 2021 broadcast on Clubhouse.
Many fans think an HOH will be crowned during the premiere
BB23 will premiere in Jul. 2021 with a 90-minute episode and live move-in following the footsteps of last year's season. CBS All-Access subscribers are also able to watch the new houseguests on Live Feeds shortly after the Pacific Standard Time airing instead of waiting the usual several days.
After CBS revealed the updated logo for the show, fans noticed an update to BB23's Wikipedia page, showing the episode's air dates for the first week.
Noting that Week 1 included four episodes, many fans thought the premiere episode would consist of the season's first Head of Household, followed by nominations, Power of Veto ceremony, and then eviction day. 
'BB23' live audience and masked evicted houseguests update
The reality show is filmed in LA, and the county advanced to another stage in fully reopening following the COVID-19 pandemic, where indoor affairs can operate with modifications a couple of weeks before the premiere date.
Therefore, it's assumed only vaccinated or masked wearing guests can attend the live broadcast if the studio allows it.
RELATED: 'Big Brother 23': How Fans Will Be Included in the New Season
Additionally, due to the Delta variant, the LA County Public Health Department has begun recommending everyone, including those who are vaccinated, wear masks indoors. As a result, the evicted houseguests will likely wear masks when giving their exit interview with Chen.
Big Brother 23 premieres on Jul. 7, 2021, at 8/7 Central on CBS.