'Big Brother 23': Sarah Beth Steagall Said She's 'Disappointed' in Janelle Pierzina's Behavior
'Big Brother 23' houseguest Sarah Beth Steagall said she's 'disappointed' in Janelle Pierzina's behavior online.
Mainly due to her backdoor of Derek Xiao, one of the most well-liked players in Big Brother 23, Sarah Beth Steagall received a lot of hate online. Fan of Derek X. and four-time competitor Janelle Pierzina frequently tweeted her opinion on Sarah Beth and her gameplay, notably saying she had "worms for brains." The ninth-place finisher addressed Janelle's tweets about her after the season, admitting she was "disappointed" in the former Favorite Houseguest.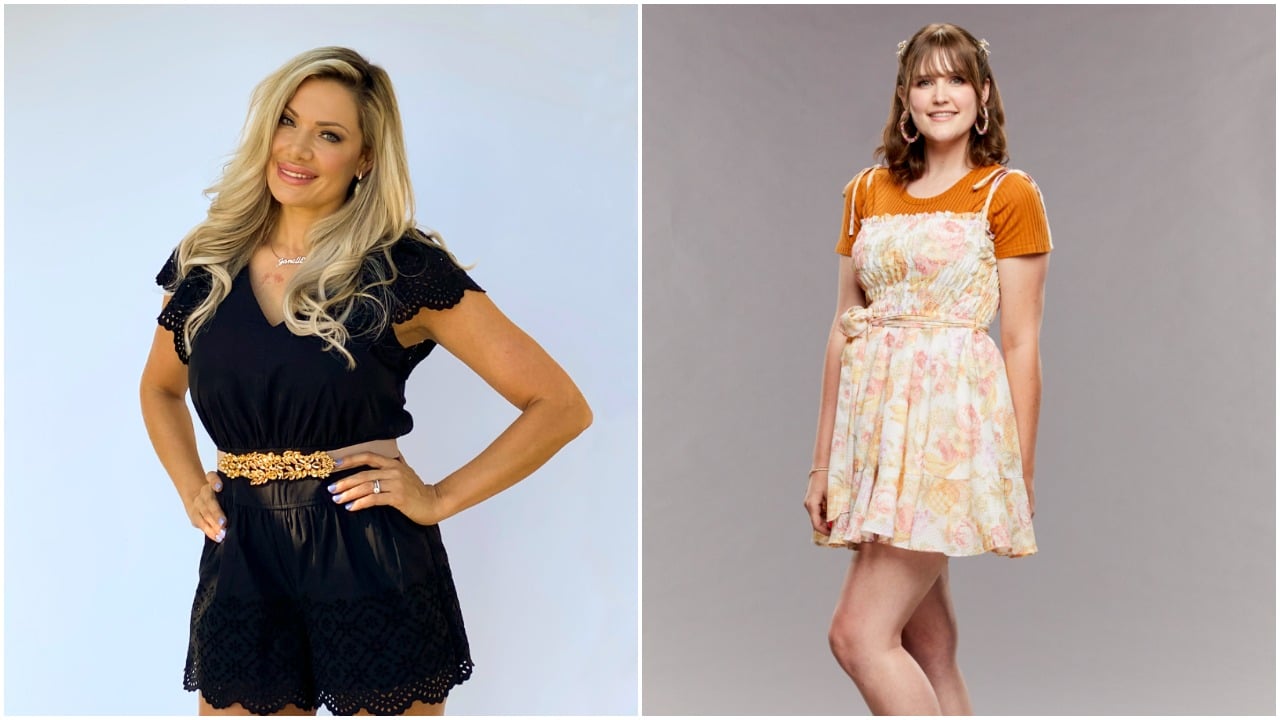 Janelle Pierzina said she thought Sarah Beth Steagall had 'worms for brains'
Sarah Beth Steagall, the next target of The Cookout, unknowingly saved herself by winning the Head of Household during Week 7.
Even though she became the first female HOH of the season, as former player Janelle Pierzina tweeted she wanted, the four-time competitor wasn't happy with her after finding out she intended to target fan-favorite Derek Xiao.
Responding to a clip of Sarah Beth apologizing to America for planning to backdoor him, Janelle tweeted, "You ruined your game as well as his." She continued, "you will follow him out the door next week but go off, I guess."
A follower agreed, claiming they thought she let Kyland Young control her HOH. Janelle replied, "she has worms for brains," and told another fan, "I have a lot of experience with this show. I know what I know." The former Favorite Houseguest repeatedly tweeted harsh comments about Sarah Beth, mainly because she targeted Derek X.
Sarah Beth responded; said she's 'disappointed'
Immediately after her HOH reign, the South Carolina native found herself nominated and followed Derek X. out of the door, becoming the third jury member. Following the season, the ninth-place finisher broadcasted live, where she spoke to her supporters.
During the Oct. 26 conversation, someone asked her about the four-time competitor and her "toxic stans." While the Big Brother 23 competitor noted she couldn't talk for the followers, she did want to make a point calling out Janelle herself.
Sarah Beth said she's "disappointed" in the former Favorite Houseguest and admitted she "expected something different." The 28-year-old explained she's "fine" with Janelle not liking her as a competitor but still assumed the four-time player would have behaved differently.
Many fans have felt that Janelle went too far when criticizing Sarah Beth and think she's crossed the line when making comments about rival Nicole Franzel. Therefore, some applauded the ninth-place finisher for calling out the four-time competitor.
Other viewers also believe Janelle has gone too far, while some agree with her
In a Reddit thread discussing Sarah Beth's blunt response, one user pointed out that while Janelle's pension for being "unapologetic" can be a good thing, they agree with the BB23 player. "Janelle likes to encourage the toxic fandom and increase her own level of social media engagement as a result," they explained.
Another follower called the four-time competitor out for not keeping up with the seasons and only targeting people others are going after to "stay relevant" on social media.
However, others side with Janelle, noting the popular player "never personally attacked" Sarah Beth. Instead, they believe she was a fan of Derek X., who reacted to their favorite competitor's pending elimination.
As long as the four-time competitor didn't cross a line, one user believes she has the right to express her opinion. "Not every vet should have to like every player," they included. Celebrity Big Brother returns on Feb. 2, 2022.