'Big Brother 23' Spoiler: Azah Tells Xavier and Derek Who She Wants to Take to Final 2
Friends since the beginning of Big Brother 23, Azah Awasum planned on taking Derek "Big D" Frazier to the end. However, after a couple of heated arguments that left her feelings hurt, she has seemingly changed her mind.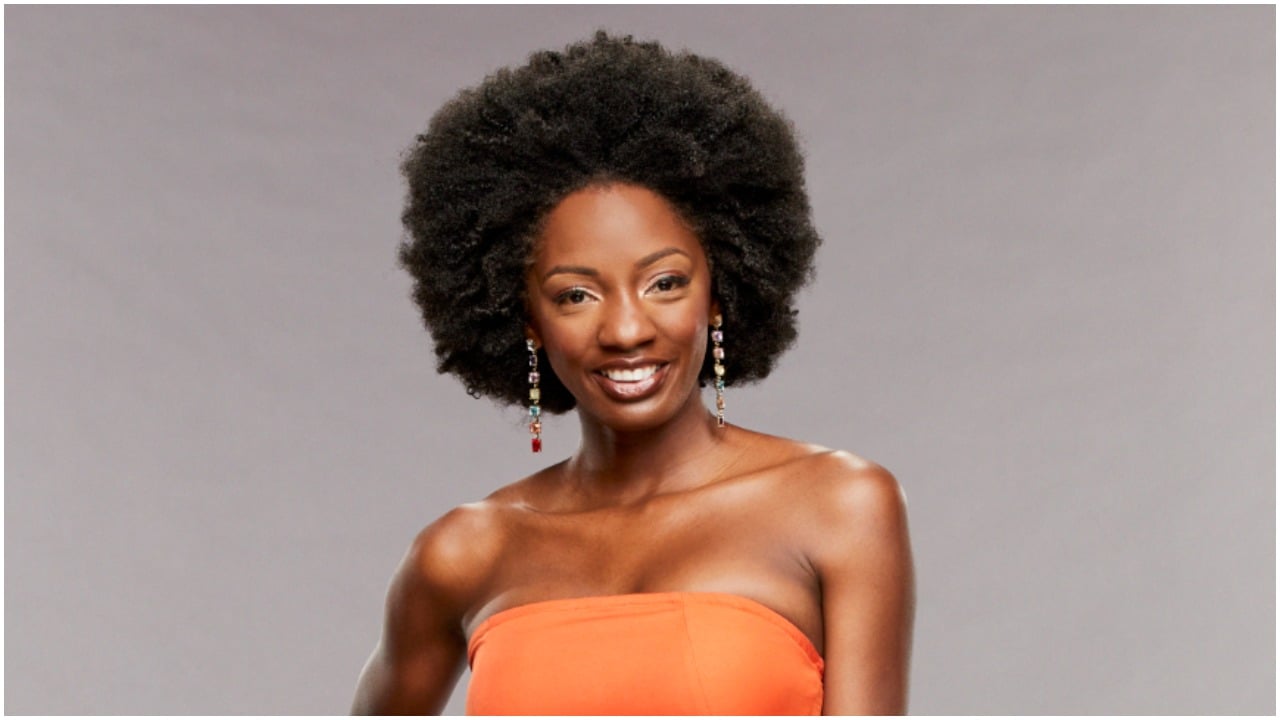 Derek 'Big D' Frazier implied he carried Azah Awasum throughout the season
At final four, Derek "Big D" Frazier claimed he would advise future Big Brother players to allow their best friends in the house to get nominated.
He considered it a bad idea to "protect" them because they'll insist it's not their fault they avoided nominations. Azah Awasum, the best friend Derek referred to in his example, spoke up, disagreeing with his portrayal of the situation.
However, he mocked her, implying she believed she played a "truthful" game, whereas he lied. Azah then became defensive as Derek continued, insisting she avoided the block due to his efforts. While she thanked him for his assistance throughout the game, she explained she made connections with others that helped keep her safe.
Derek fought back as he claimed he intentionally kept her "out of the loop" so she wouldn't have to lie and made himself a target before her. After Azah called him out on it, Derek admitted he's "resentful" that she and Tiffany Mitchell avoided the block when other Cookout members didn't.
He got mad at her for asking who he wanted to sit next to at the end
A few days later, following Kyland Young's eviction, Xavier Prather began subtly encouraging Azah to take him to the end. He claimed he thought those who won the first two parts of the final Head of Household competition deserved it, to which she agreed.
Even though he didn't explicitly state he would take her if he had the chance, she said she would, as she wouldn't mind losing to him. Later that night, Azah asked Derek who he wanted to sit next to, and he eventually admitted to Xavier as they had a pact.
She initially claimed she still planned on sitting next to Derek, as they're best friends in the house, but he got annoyed that she asked him "stupid questions." It led to another tense moment as Azah felt she didn't give him any "indication" that she no longer wanted to take him. However, after their conversation, she began rethinking her options.
Azah pointed out that she would win next to Derek but admitted his words hurt her feelings. Although she knew she would likely lose to Xavier, she claimed she wanted a "feel-good winner."
Azah decides she'll take Xavier and explains why for those who think she's 'crazy'
After Azah and Derek made up, she asked Xavier who he wanted to take the end. He continued claiming he was undecided. However, she admitted she's likely taking him, even though she knows she has the best chance to win next to Derek.
As Xavier still refused to give her answer, she claimed she would still vote for him to win, regardless of who he evicted. Following their conversion, Derek apologized to Azah for his attitude, explaining he's stressed from feeling like he's in the middle.
However, she went to her room and declared her intent to take Xavier to the cameras. She explained she didn't want him to place third as she respects his game and feels hurt by Derek. Even though he doesn't believe Xavier will take her, Azah noted she's fine with placing third as she considers cutting him "the easy way out."
She talked to Derek about her decision, who repeatedly claimed he regretted keeping her and wished he would've kept Kyland. Even though he seemed fine with her choice, he later told himself he had no intentions of speaking with Azah again and slept in a different room. Big Brother 23 finale airs Wednesday at Sept. 29 at 8/7 Central on MTV.