'Big Brother 23' Spoiler: Claire Reveals She Has a Crush on Another Houseguest
Big Brother 23 houseguests are building relationships to stay safe this season. But fans are keeping an eye out for potential showmances. Claire Rehfuss revealed she has a crush on another houseguest.
[Spoiler alert: Spoilers for Big Brother 23 live feeds from July 22!] 
Claire Rehfuss has multiple alliances in 'Big Brother 23'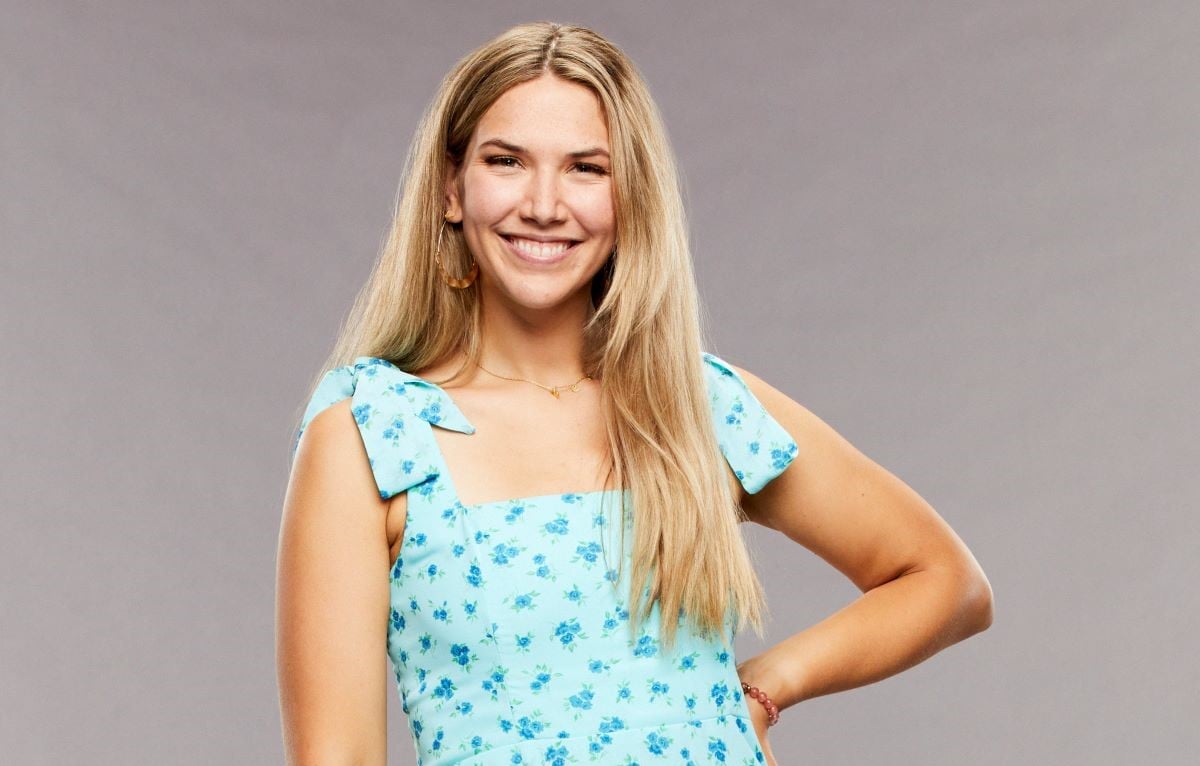 Claire hasn't been shown that much in the episodes. But she has been making connections with other houseguests.
Team Kings (Christian Birkenberger, Alyssa Lopez, Xavier Prather, Sarah Beth Steagall), Team Queens (Claire, Kyland Young, Tiffany Mitchell), and Derek Xiao from Team Aces are now working together as the Royal Family alliance. 
Claire is also in other alliances. There is The Kingslayers alliance with Azah Awasum, Britni D'Angelo, and Tiffany. There is Jackpot with Tiffany and Sarah Beth. She also made an alliance with Azah and Sarah Beth. 
This means her closest relationship is with Tiffany. They're on the same team and in multiple alliances together. So it's not surprising Claire revealed she has a crush to Tiffany.
Claire reveals she has a crush on another houseguest
The live feeds on July 22 showed Tiffany, Kyland, and Claire talking. Kyland then got up and left, and Claire revealed she has a crush.
She told Tiffany that she has a little crush on Kyland. She thinks he's attractive and has a great personality. Tiffany encouraged her to go for it, but she's hesitant. 
She said maybe she'd act on her crush in the final five, but she claims she doesn't know how to flirt. It sounds like Claire hopes to work with Kyland for some time. But a showmance isn't in her plans for now.
Are there any showmances in 'Big Brother 23'?
The cast is heading into their third week together. It's still early in the season, but some houseguests are making personal relationships.
Alyssa and Christian have been close since the first week. They were accused of being in a showmance by Brandon "Frenchie" French in the first week but denied it. But they've only grown closer since then.
Fans have also noticed Hannah Chaddha and Derek Xiao are close. Hannah admitted that she has a crush on Derek, and he knows about it to Britni. However, Hannah said she doesn't want to be in a showmance.
Still, it doesn't look like there are any official couples yet. They also haven't been shown in the episodes of the show. It looks like multiple houseguests, including Claire, are hesitant about being in a showmance because it could ruin their game.