'Big Brother 23' Week 5 Spoilers: Everything Is Set for a Backdoor, but Houseguests Have Another Target
[SPOILER ALERT: This article contains Big Brother 23 Week 5 spoilers.]
Although Derek Xiao nominated Britni D'Angelo and Sarah Beth Steagall for eviction, he plans to backdoor the most prominent physical threat left, Christian Birkenberger. Even though it has come to fruition, almost all the other houseguests would prefer the target stay over his former King's teammate.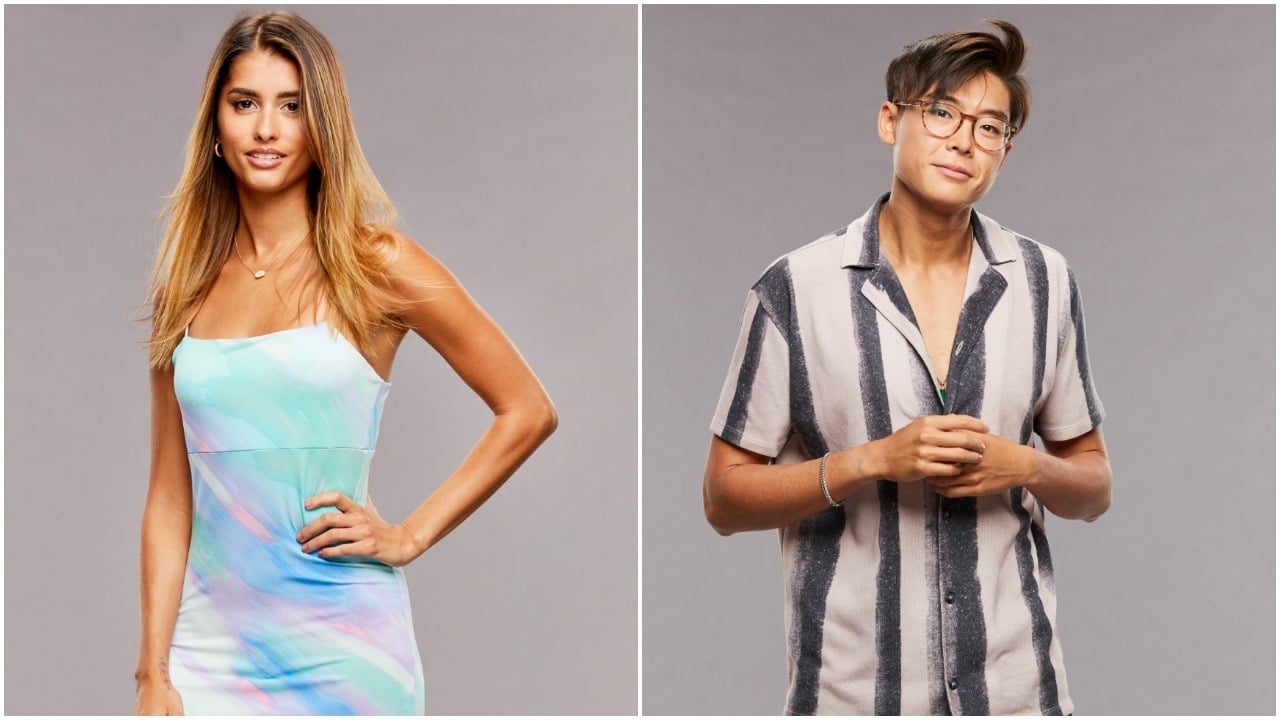 Derek Xiao won Head of Household for 'Big Brother 23' Week 5
After the players unanimously sent Whitney Williams packing, no more house targets remained. Therefore, almost everyone gunned for the upcoming Head of Household competition.
After agreeing to protect former Kings' members, Xavier Prather and Alyssa Lopez, their Royal Flush ally Derek Xiao won.
That night, he held one-on-one meetings with the remaining houseguests to determine who he would nominate as pawns, intent on executing a backdoor plan.
However, Derek X. wanted to guarantee he didn't waste his HOH reign by leaving a threat to his game in the house. Therefore, he chose to nominate the perennial pawn Brinti D'Angelo and Sarah Beth Steagall, who noted she wanted to target his number one ally, Hannah Chaddha, so the latter would go home if nominations stayed the same. 
He backdoored Christian Birkenberger
While Derek X. kept his plan mostly a secret, many of the houseguests, including allies Hannah and Tiffany Mitchell, as well as his nominees, knew he wanted to backdoor the strongest physical competitor remaining, Christian Birkenberger, as he posed the biggest threat to his game.
Fortunately for Derek X., the comp beast wasn't chosen for the Power of Veto competition. The other players Kyland Young and Alyssa Lopez, wanted the POV to save Sarah Beth while Claire Rehfuss promised to throw it to someone.
Britni pulled out the victory, becoming the first woman to win an HOH or POV competition of the season, and saved herself from elimination.
Derek X. then pulled the trigger and backdoored his Royal Flush ally, last week's HOH Christian, as he didn't have the opportunity to compete for safety.
Houseguests want to get rid of Sarah Beth Steagall instead
Following Derek X.'s nominations, many players have voiced their preference of Sarah Beth leaving by the end of the week rather than the HOH's target, Christian. Last week, S.B. made it clear she wanted Hannah out of the house, considering the former Ace's teammate her biggest threat.
However, she revealed her intentions in front of several Cookout members who warned Hannah. Therefore, she, Tiffany Mitchell, and Xavier would vote Sarah Beth out of the house as she's coming for their alliance.
Additionally, they believe her relationship with her final two ally, Kyland is more than the two let on and don't trust her.
Sarah Beth also upset former Joker Derek Frazier as he claimed she "snapped" on him. His former teammates would vote her out of the house as they don't work with her, and she's openly stated she would nominate them.
Finally, Sarah Beth didn't gun for the Veto during the POV competition, instead settling on the $5,000 cash prize. Her "selfish" decision upset her former teammates as they thought she preferred to rely on them to save her. Therefore, they have said they wouldn't mind voting her out, especially if she ended up on the block next to Christian.
As nearly all the players have voiced interest in voting Sarah Beth out of the house, could the biggest physical threat stay this week? Big Brother 23 airs Sundays, Wednesdays, and Thursdays on CBS.