'Big Brother 23' Week 8 Spoilers: Who Are the Nominees, and Who Is the Target?
Tiffany Mitchell became HOH for 'Big Brother 23' Week 8 and nominated Kyland Young and Sarah Beth Steagall for eviction.
[SPOILER ALERT: Spoilers ahead for Big Brother 23 Week 8 nominees.]
After another houseguest joined the jury, the remaining players faced off for the Head of Household competition. Tiffany Mitchell walked away with the win; who did she nominate, and who is her target?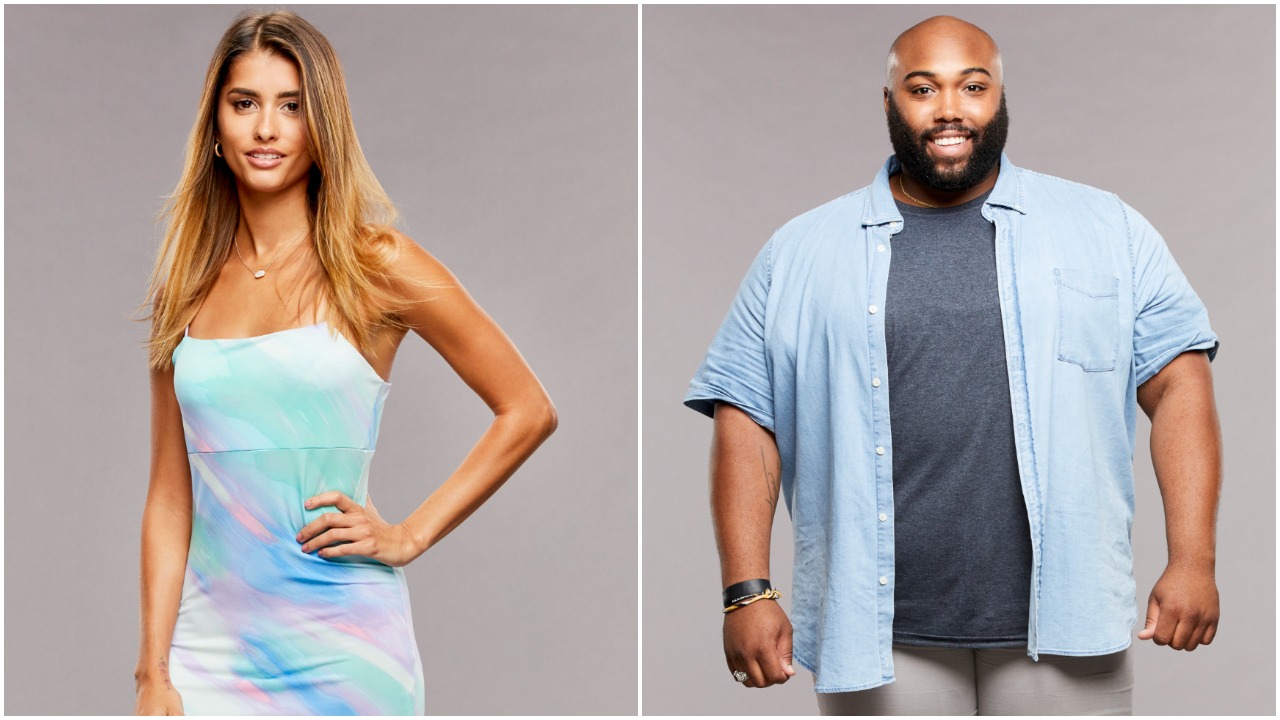 Tiffany Mitchell won Head of Household for 'Big Brother 23' Week 8
Last week, Derek Xiao found himself backdoored, and close ally Tiffany Mitchell fought for him to stay as he served her game best.
However, her true allegiance lay with The Cookout, who concluded Derek X. was the biggest threat to their game. Following his eviction, the houseguests faced off in the next Head of Household competition, where they had to answer true or false questions based on clips they were shown the previous day.
Tiffany pulled out the win, becoming the second female HOH of the season.
After the competition, the houseguests had to randomly select envelopes containing a certain amount of BB Bucks ranging from $50 – $100 they cannot open until they enter the High Rollers Room.
She nominated Sarah Beth Steagall and Kyland Young for eviction
In one of her first conversations when the Live Feeds returned, Tiffany told Cookout ally Azah Awasum they needed to get Sarah Beth out, as they would've targeted her last week if she didn't win HOH, and convince Alyssa Lopez and Claire Rehfuss to target each other so they wouldn't look at Cookout members if either became the next HOH.
She later spoke to Sarah Beth and admitted she planned on nominating her and Kyland Young or another duo Xavier Prather and Alyssa.
After making a deal with Alyssa in exchange that she would vote for Tiffany to stay if she ended up on the block, the HOH decided to nominate Sarah Beth and Kyland for eviction with Xavier as the third nominee due to him accepting as a punishment for the Power of Veto last week.
However, the Coin of Destiny, which allows the winner to overthrow her nominations, is still in play and could threaten her plan.
Sarah Beth is the target
Tiffany talked to Sarah Beth privately after the nomination ceremony and attempted to convince her she wanted Kyland out of the house.
The HOH explained she nominated her alongside him to guarantee Sarah Beth wouldn't vote for him to stay or save him with the POV. The nominee said she understood and noted she wanted to work with Tiffany and Claire moving forward if Kyland left this week.
After their conversation, Tiffany admitted to the Live Feed viewers that she lied to Sarah Beth about her target because she wanted her jury vote. She later spoke to Xavier and told them that Sarah Beth threw him and Alyssa "under the bus" to her and planned on targeting them.
Additionally, she discussed the plan further, noting she and Xavier were the best options to win POV so she wouldn't have to name a replacement. Tiffany also claimed she already told Kyland to throw the POV because winning it would be the worst-case scenario for her plan. Big Brother 23 airs Sundays, Wednesdays, and Thursdays at 8/7 Central on CBS.