'Big Brother 23' Week 9 Spoiler: More Alliances Form Within the Cookout for the End Game
Alliances are forming inside the Cookout toward the end of 'Big Brother 23.'
Nearing the end of Big Brother 23 Week 9, The Cookout, who currently makes up six out of the remaining eight houseguests, have begun solidifying their plans and alliances for their end game.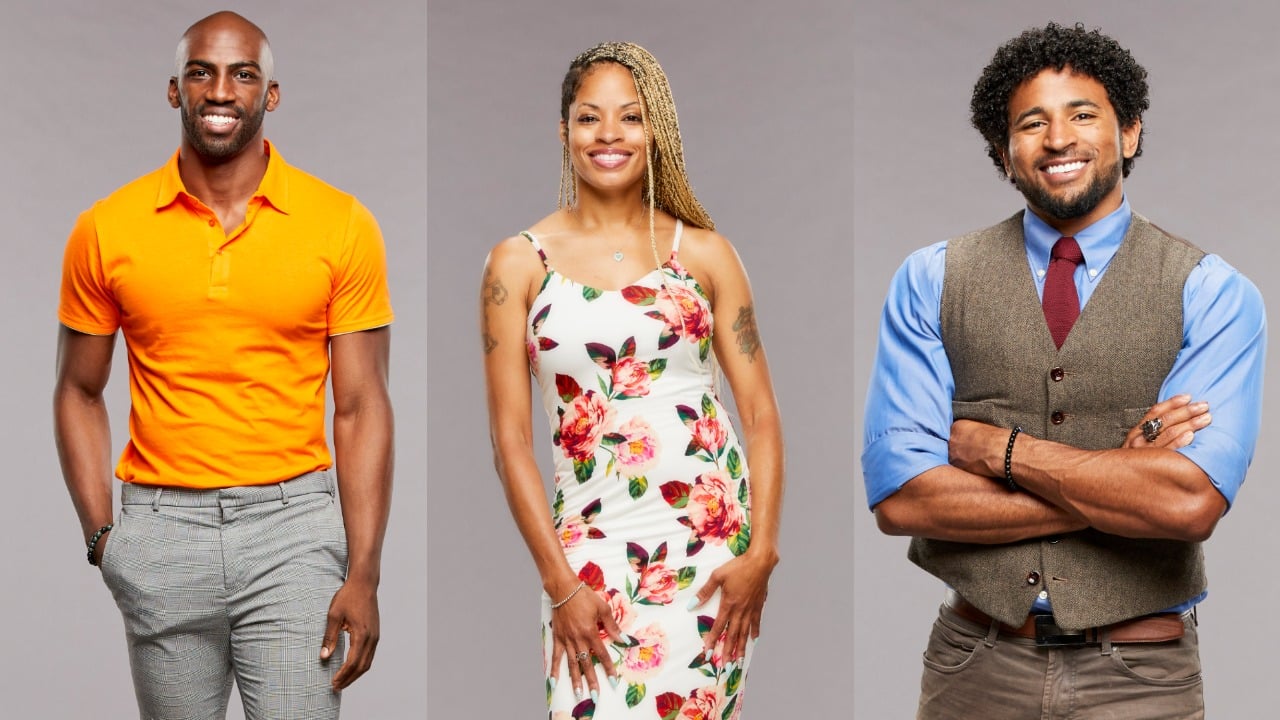 Azah Awasum and Derek Frazier are the least connected
Former Joker teammates Azah Awasum and Derek "Big D" Frazier have remained the most loyal to each other of any Cookout member. They were both close with outlier Britni D'Angelo and frequently comforted each other when one another is feeling down.
The allies have opened up and expressed their sadness and frustrations in ways they haven't with any other Cookout members. However, the two isolate themselves as they spend a lot of time in the Yacht Club bedroom.
While Big D has a final three with the other Cookout men, Kyland Young and Xavier Prather, and final two pacts with each of them, Azah doesn't have an official end game. She has expressed wanting to go to the end with Big D and Xavier but doesn't know they've already decided on taking each other.
Although many Live Feed viewers and houseguests suspect Azah has a final two with Xavier, she has not solidified agreements with anyone yet.
Kyland Young and Xavier Prather are the most connected
On top of Kyland's pacts with the guys, he already made a final two with Tiffany Mitchell, The Connect, as they consider each other their biggest shields.
He reaffirmed his agreement with Tiffany during Week 8 as he believes he stands a better chance against her and would rather lose to her than Xavier.
The two also have a final three with Hannah Chaddha, CMD, and a final four, including Xavier. Therefore, Xavier is connected with all the Cookout members while Kyland has an agreement with everyone minus Azah.
Although Kyland expressed his intentions to sit next to Tiffany at the end, she admitted she would choose Hannah if given a chance. It's believed Xavier would prefer to sit next to Big D at the end if he had the choice, as they've had a final two since the beginning, and it would likely guarantee him a win.
The alliances break down to Tiffany Mitchell's side against Xavier's side
Tiffany's historic HOH win during Week 9 annoyed Xavier as the group already planned for either Azah or Big D to take it so they could take the shot at Claire Rehfuss.
Additionally, he knew Tiffany would go for his designated "pawn," Alyssa Lopez instead, which would put him on the block for a third week in a row. Therefore, he and Big D, who has already had his issues with Tiffany, agreed they would go after her in a double eviction before Alyssa if given the opportunity.
Knowing his frustration and considering him the most protected and biggest threat remaining, Tiffany wants to target Xavier when the alliance implodes. Believing they have better odds with Tiffany, Hannah and Kyland are more so on her side, hence the creation of CMD, which some Live Feed viewers think stands for Cookout Must Die.
Big D and Azah, the latter who still has a "middle school crush" on Xavier, will likely side with him, thinking he would take them to the end over Tiffany, Kyland, or Hannah. Which side will win? Big Brother 23 airs Sundays, Wednesdays, and Thursdays at 8/7 Central on CBS.