'Big Brother 23': The Game Is Now Individual; Here's Where the Alliances Stand Heading Into Week 5
The team twist ended following Whitney William's eviction, and houseguests are now playing an individual game. Here's where the alliances stand going into Week 5 of Big Brother 23.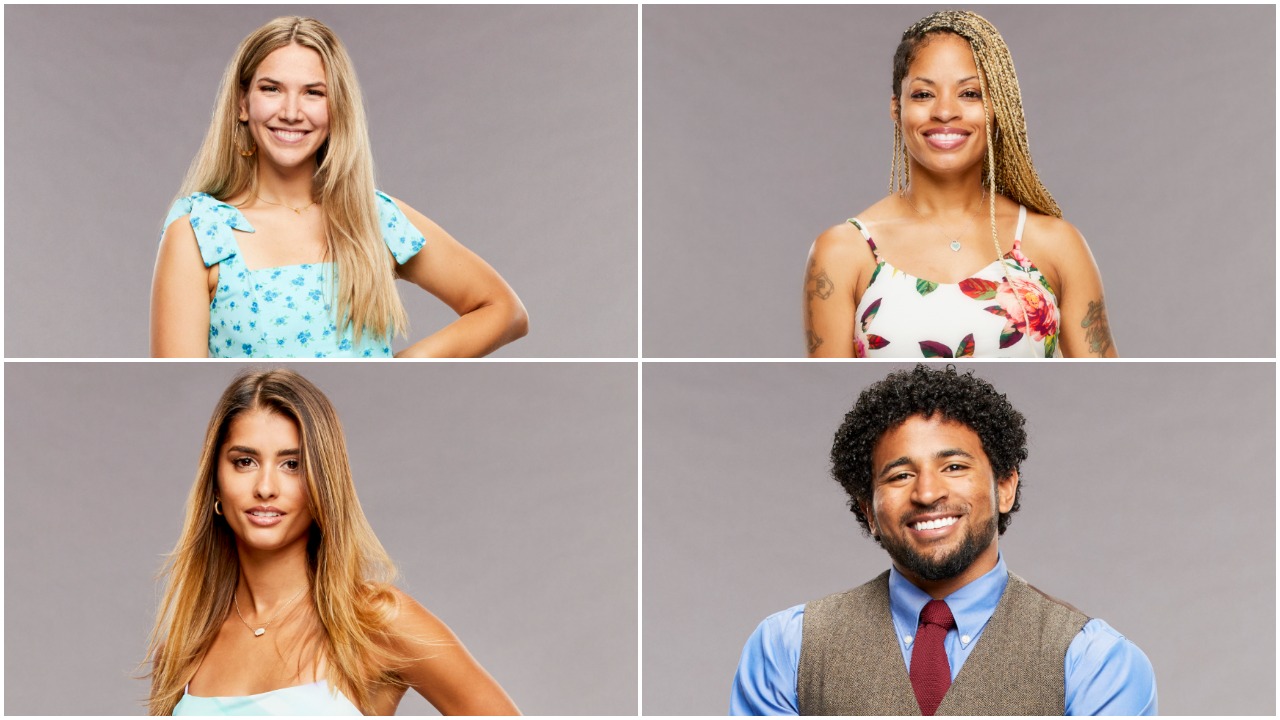 The Cookout is the most dominant alliance of the season so far
Created during the first couple of days in the house, Tiffany Mitchell, Azah Awasum, Derek Frazier, and Xavier Prather agreed to work together, with the common goal of seeing a Black player win the competition for the first time in the history of the original series.
Naming their alliance The Cookout, they expanded to include biracial players Hannah Chaddha and Kyland Young. Currently, no one has detected the group is working together as they don't all gather in the same room.
Additionally, they formed pairs with other houseguests outside of "the six" to prevent getting nominated together so they would have the numbers to save each other.
The Detectives, featuring Derek Xiao, Claire Rehfuss, Tiffany, and Kyland, are the next closest alliance. However, they've expressed distrust in Kyland with Derek X. pitching they replace him with Xavier.
Tiffany Mitchell and Kyland Young have the most final two deals in place
The Cookout includes two separate final three deals: one with Xavier, Tiffany, and Hannah and another between the males, Xavier, Kyland, and Derek F.
The latter has final two agreements with both Xavier and Kyland, guaranteeing his spot to face the jury if they make it to the end together. He also has a final two with Christian Birkenberger.
During the first couple of days, Kyland and Sarah Beth Steagall knew they wanted to work together, already establishing the final two deal, Too Sweet. He also has final two agreements with Derek X., Rush Hour 4, and Tiffany.
Both she and Kyland play similar social games and consider each other their biggest threats, even though they're aligned in several ways.
Tiffany has a few fake alliances, such as a final four with Claire and showmance Alyssa Lopez and Christian and the Jackpots with Claire and Sarah Beth. She distanced herself from S.B. after realizing she exposed their group to Kyland.
Additionally, Tiffany has agreed to a few final two's including one with Claire (Snake Eyes), Kyland (The Connect), and Hannah. However, she recently noted she intends to honor the latter, noting she prefers to sit next to Hannah if they made it to the end.
Claire Rehfuss and Alyssa Lopez are the least connected heading into Week 5 of 'Big Brother 23'
While Hannah agreed to bring Derek X. and Tiffany to the end, Derek X. also has other deals in place with Kyland and Azah.
The latter is one of the least connected in the house as she only has a final two with former Joker teammate Britni D'Angelo, who also has a final two with Christian.
Additionally, Claire and Sarah Beth are loyal to their number one allies, Tiffany and Kyland, respectively, as they have no agreements with anyone else.
During the beginning of the competition, Alyssa and Hannah created Enzo's Angels, but it's unclear how real the alliance is, especially as Alyssa vied for Hannah's eviction last week.
Even though Xavier only has one final two deal with Derek F., he is in one of the best spots in the house as he hasn't popped up on anyone's radar yet.
Big Brother 23 airs Sundays, Wednesdays, and Thursdays on CBS.