'Big Brother 23': Fans Call out Whitney Williams for 'Insensitive' Remarks About Derek Xiao
Big Brother 23 houseguest Whitney Williams made an insensitive joke about teammate Derek Xiao. Although the makeup artist apologized after Xavier Prather called her out, she seemingly didn't understand why others would consider it offensive.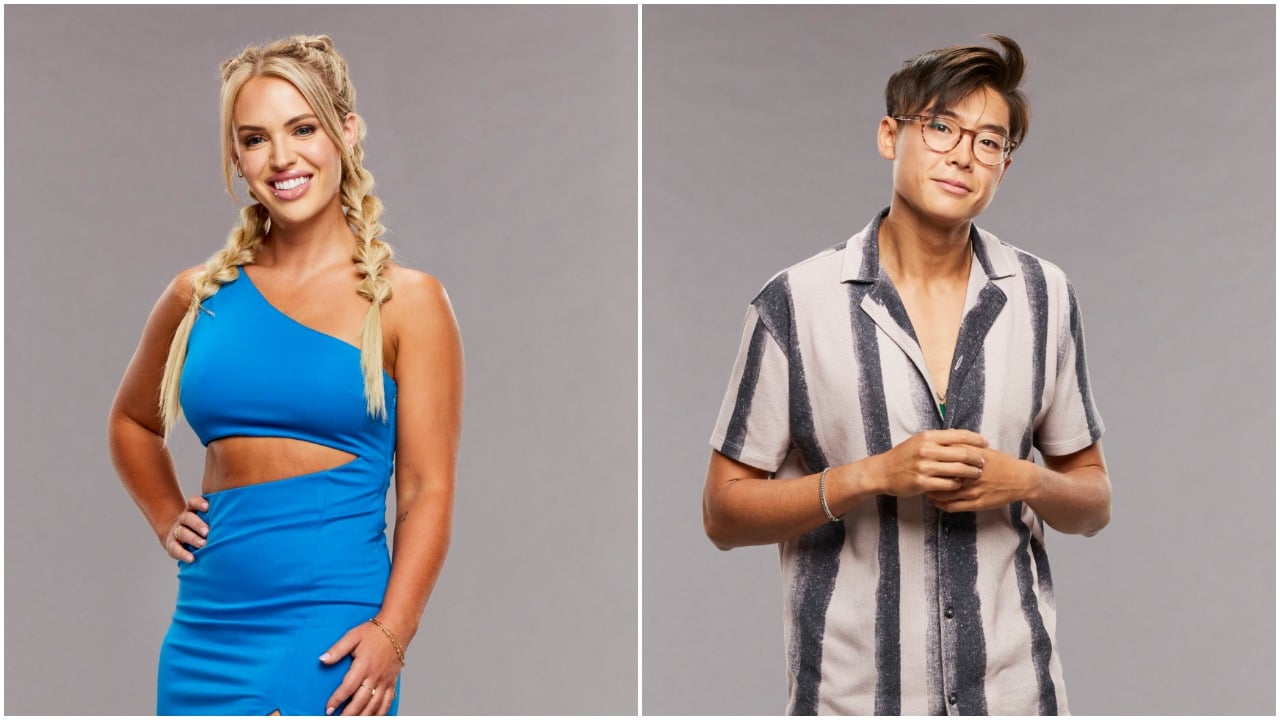 Whitney Williams made an insensitive joke about Derek Xiao
Toward the end of Week 3, Whitney Williams sat in the kitchen with her Aces' teammate Brent Champagne and then-Head of Household Xavier Prather. While eating cereal, she told the two she cuddled with Derek Xiao.
However, the makeup artist claimed she instructed him to close his legs first because she didn't want to feel his "egg roll," a substitute she used for his genitals. Xavier immediately called her out after her comment and asked her to apologize.
RELATED: 'Big Brother 23': Where the Alliances Stand Heading Into Week 2 Eviction
Brent also commented on her remark, sarcastically noting, "you're trying to cancel me, America?" He is presumably referring to the viewers' reactions to how he speaks to the women in the house, implying the producers likely had a talk with him in the Diary Room.
Whitney continued laughing at her comment, and Xavier repeatedly asked her to apologize until she did. He then noted some of the other players in the house should stop making comments about Derek X. as well.
Some fans classify her statement as racist
A clip of the conversation quickly spread around BB Twitter, with many fans calling the Aces' member out for her "racist" comment.
One Reddit user explained she brought up his race when speaking about an unrelated situation, leading them to believe it's a "prominent defining feature for her."
Also, due to how "casually" she joked about it, the user thinks Whitney might view Derek X. as the 'Asian guy in the house' instead of another male contestant. While they also noted they considered her comment a "minor" offense as it didn't seem she had any "malice behind her words," the user still sees the joke as "unacceptable."
A Twitter user brought up Whitney's previous advice to Brent when she encouraged him to "be a little more conscious about things" he says, noting she contradicted herself.
Other viewers believe she's 'ignorant'
While the majority of fans viewed her comment as inappropriate, some considered it more "ignorant" than racist. For example, one Redditor believes the remark reflects her minimal experience with Asians as opposed to intentionally attempting to insult Derek X. based on his race.
Therefore, they believe her ignorance didn't allow her to understand why her comment would be considered "problematic" at the time. Another user agreed, calling it "insensitive" and a "microaggression" but not racist as they don't believe she meant to hurt anyone with her comment.
RELATED: 'Big Brother 22': Ian Terry Issues Apology for 'Microaggressions' He Made in the House
While someone else pointed out they understand why Whitney considered it a joke, they still found it "very concerning" that she didn't get it when Xavier wanted her to apologize.
Although the majority of the BB fan base considers her comment insensitive, some think it wasn't that big of a deal, while others think she should lose her platform over it. Big Brother 23 airs Sundays, Wednesdays, and Thursdays on CBS.