'Big Brother 23': Will Week 7 End in Another Backdoor? Many Viewers Are Scared for a Fan-Favorite
[SPOILER ALERT: Spoilers ahead for Big Brother 23 Week 7 Power of Veto and Ceremony results.]
Head of Household Sarah Beth Steagall made it clear that she considered Derek Xiao one of her biggest threats. Will this week conclude with her backdooring a fan favorite?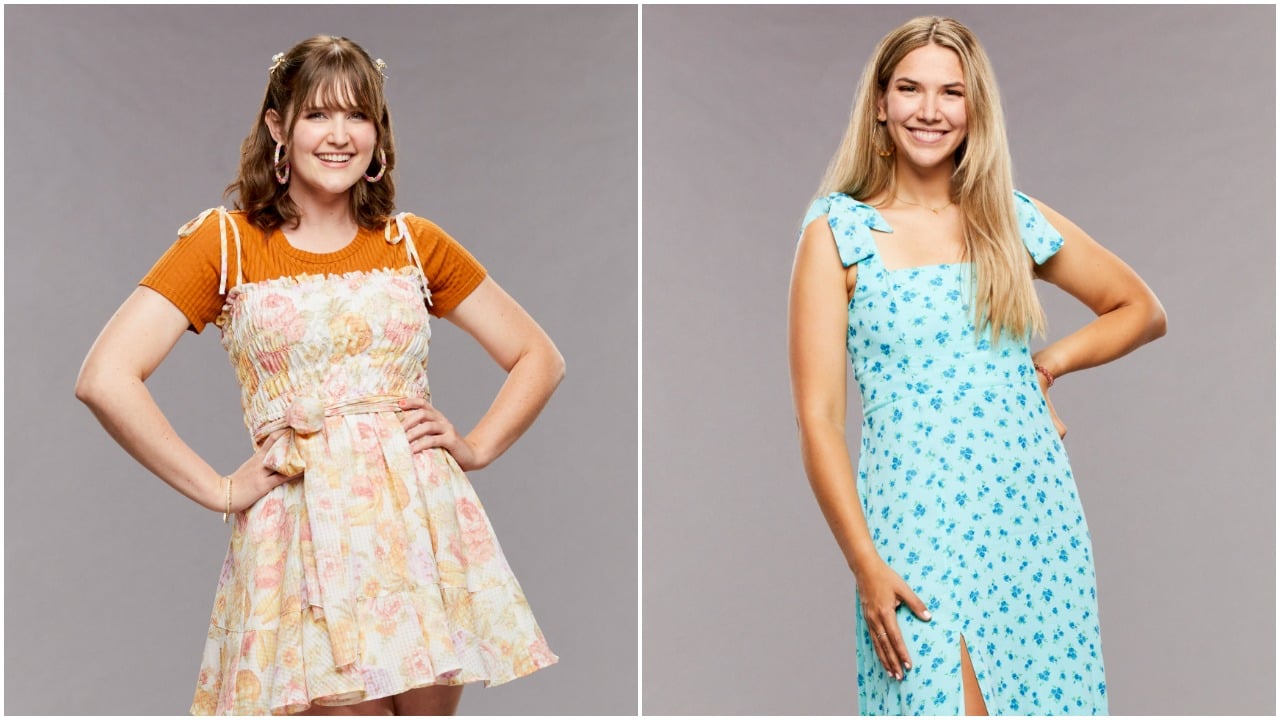 Derek Xiao is playing one of the best games in the house
24-year-old New York-based start-up founder Derek Xiao became close with Travis Long at the beginning of the competition, and they found themselves targets of then Head of Household, Brandon "Frenchie" French.
Even though Derek X. guaranteed his safety by winning the Power of Veto, his best friend in the house went home the first week. He went on to win the POV again the following week, earning the nickname Veto King.
The New York native then won the wall competition after making deals with a couple of houseguests, becoming HOH for Week 5. He took the opportunity to take a shot at the only player who had won more competitions than him, Christian Birkenberger, by backdooring him.
RELATED: 'Big Brother 23' Week 5 Spoilers: Tiffany Attempts to Flip the Vote at the Last Second
Even though Derek X. has done well physically, he's also playing a good social game. For example, he has tight alliances with Tiffany Mitchell, Kyland Young, and Hannah Chaddha and an agreement with Azah Awasum.
Additionally, he's avoided the block despite presenting a considerable threat. Also a fan-favorite, the viewers awarded Derek X. $100 BB Bucks twice, giving him the most out of anyone and a spot to play in the Coin of Destiny next week, if he stays.
Sarah Beth Steagall noted she wanted to backdoor Derek X. from the beginning
After backdooring Christian, in which he used Sarah Beth Steagall as a pawn, Derek X. found himself nervous as she won HOH two weeks later. Worried about the Chopping Block Roulette power that someone would win in the High Rollers Room, she decided to put up Derek "Big D" Frazier and Claire Rehfuss.
According to Sarah Beth, she wanted people to spend their money to play for the power that week and also didn't care if either went home that week. Additionally, she preferred to keep the backdoor option open as she considered Derek X. a massive physical and social threat that she doesn't see herself beating.
As Alyssa Lopez won the Roulette power, used it to save Big D, which randomly caused Xavier Prather to go up, and then he won the POV, everything came together.
Feeling like she wouldn't get the opportunity again, Sarah Beth backdoored Derek X. as he chose not to play in the Roulette and wasn't picked for the Veto.
Many viewers are scared for Derek X.
Sitting next to Claire, his allies Hannah Chaddha, who volunteered to go on the block to protect him, and Tiffany Mitchell began strategizing on keeping him in the house. However, as Sarah Beth has revealed Derek X. as her intended target, it's unclear who will go against the HOH, making his eviction all but guaranteed.
When Sarah Beth first apologized to the viewers for targeting their favorite, some fans began repeatedly tweeting, "f— Sarah Beth. And I said that s—," an infamous quote from Tiffany.
Also, seemingly in reaction, BB alumni suggested changing the rules, such as BB16 winner Derrick Levasseur, who encouraged the show to allow all houseguests to compete in every veto.
RELATED: 'Big Brother': Why Winner Derrick Levasseur Thinks Everyone Should Play in All Veto Competitions
Four-time competitor Janelle Pierzina also weighed in, noting that she thought the viewers should vote to evict. Although many fans wanted the ladies to go into overdrive to protect Derek X., they have accepted his likely fate, noting they'll "miss" him in the house.
However, there is a slight chance they might flip the votes with Xavier spending a day in solitary confinement as part of the punishment associated with winning the Veto.
Big Brother 23 airs Sundays, Wednesdays, and Thursdays at 8/7 Central on CBS.