'Big Brother 23': Xavier Prather Gifted The Cookout Engraved Watches After Win
'Big Brother 23' winner Xavier Prather gifted The Cookout engraved watches after his win.
The unanimous winner of Big Brother 23, Xavier Prather, gifted the other member of The Cookout watches when they reunited for Halloween festivities following his historic win as they sacrificed their personal games for the mission of getting the first Black winner of the main series. Inside the timepieces, the Wisconsin-based lawyer had one word engraved in them that he felt described his former allies.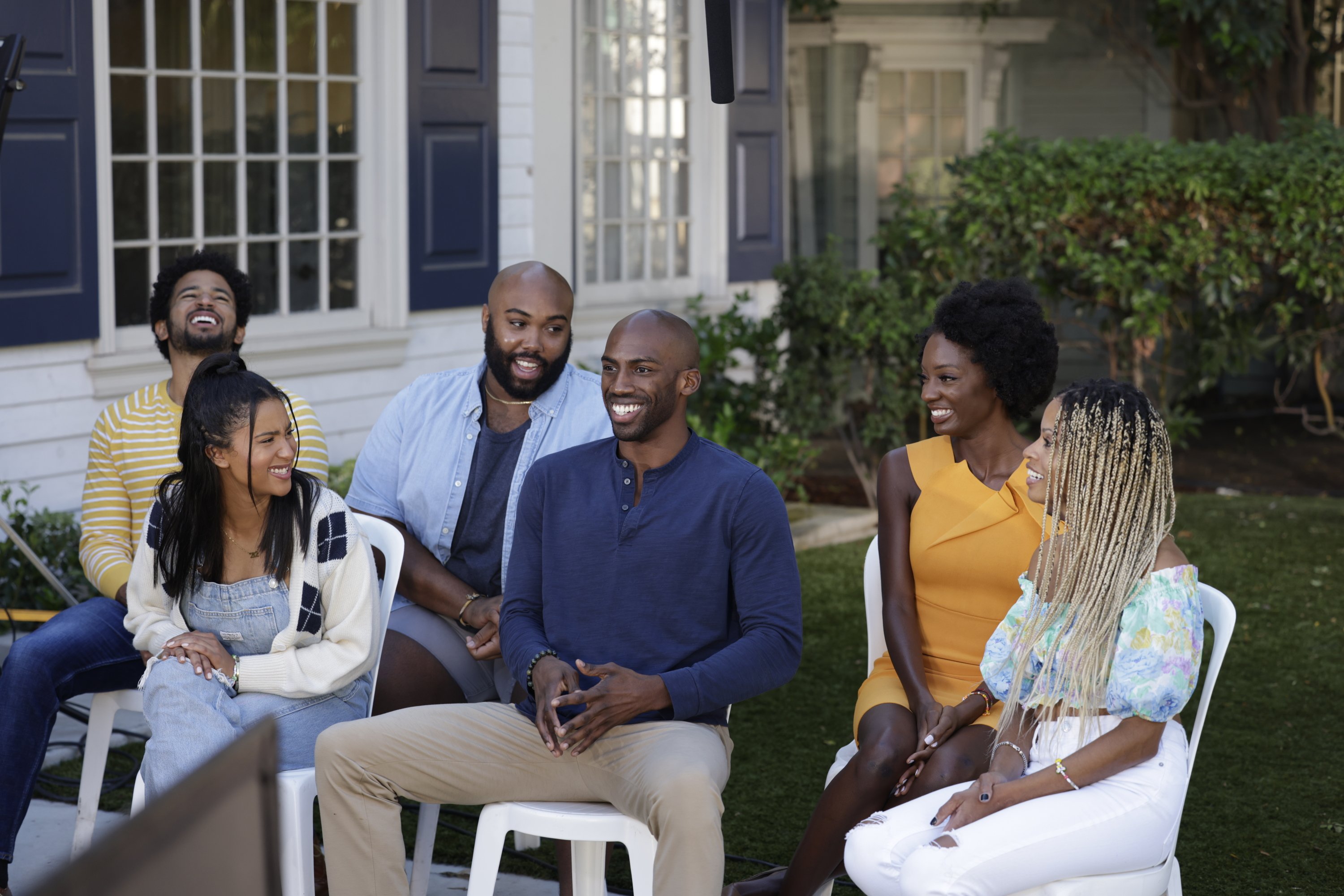 Xavier Prather gifted The Cookout engraved watches
Following their time on Big Brother 23, all the members of the historic Cookout alliance, excluding winner Xavier Prather but including fan-favorite Derek Xiao, hung out at artist Todrick Hall's house.
The group returned to their respective homes for a couple of weeks before reuniting in Tampa, FL, to celebrate Halloween together at an amusement park, Busch Gardens.
While hanging out at a house together, Xavier gifted his former allies engraved watches. America's Favorite Houseguest Tiffany Mitchell's read "mastermind," fifth-place finisher Hannah Chadda's said "prodigy," fourth-place Kyland Young's had "beast," and then "queen" for finalist Azah Awasum.
Runner-up Derek Frazier didn't make the trip to Tampa, but Xavier reportedly gifted him a watch with his nickname, "Big D" engraved.
He unanimously won 'Big Brother 23'
During the first week of Big Brother 23, Xavier, Tiffany, Hannah, Kyland, Azah, and Derek F. decided to align, with the intent of one of them becoming the first Black winner of the main series.
Wanting to get the whole group the furthest, Tiffany implemented a "plus one" plan that required the members to publicly team up with an outlier.
Her plan worked, and the group seamlessly made it to the final six, making history as the first alliance to advance all its members to the end. Once it got down to The Cookout, Kyland sided with Xavier by targeting Tiffany.
After guaranteeing his safety and orchestrating the eviction of his biggest threat remaining, Kyland, the lawyer won his way to the end. He chose to sit next to his final two ally, Derek F., where he became the fourth player to win the U.S. game unanimously.
Some viewers think he and Alyssa Lopez are currently seeing each other
Shortly following the season, showmance Alyssa Lopez and Christian Birkenberger split up, noting they're happier as friends.
During the season, their Kings' teammate Xavier admitted he found Alyssa attractive and claimed he would've gotten himself into "trouble" had she not developed a thing with Christian. However, since they were together, he kept his distance, and they maintained a friendship in the house.
As the cast reunited for Halloween, many viewers caught clips of the two and believed they began seeing each other. In one video, Alyssa and Xavier are posing for a picture and talking before getting on a rollercoaster with a seemingly unhappy Christian standing behind them.
Another clip captured the two sitting on a table and laughing together. Due to their interactions and his previous comments about her, some fans think the two might be pursuing a relationship. Neither Alyssa nor Xavier have confirmed or denied the rumors. Big Brother is available to watch on Paramount+.