'Big Brother': Alyssa Lopez Gained Fans, Including Janelle Pierzina, After Reading Xavier Prather
'Big Brother 23' houseguest, Alyssa Lopez gained fans after 'reading' Xavier Prather.
In a conversation with her closest ally, Xavier Prather, Big Brother 23 houseguest Alyssa Lopez "clocked" him for wanting to give Sarah Beth Steagall a sympathy vote. Many viewers, including four-time player Janelle Pierzina, noted they enjoyed how she "read" him and are now calling themselves fans of hers.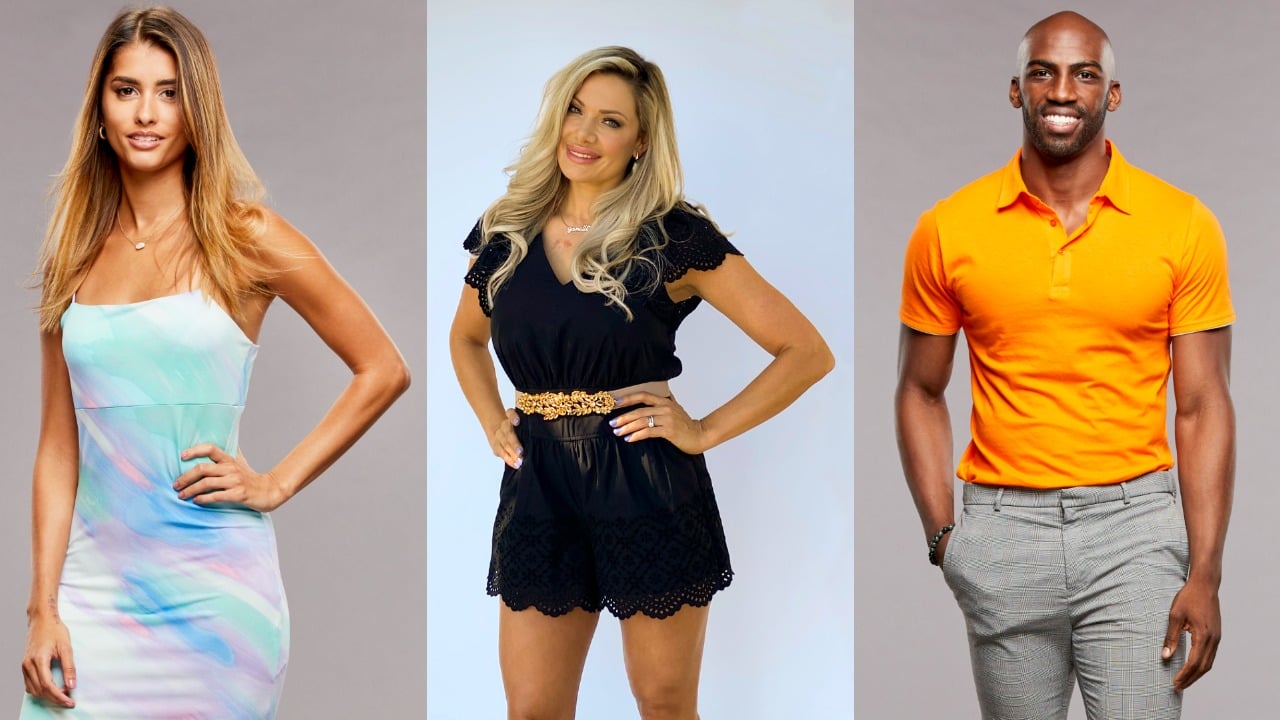 Alyssa Lopez, one of the only outliers, left after Sarah Beth Steagall's eviction
Following Sarah Beth's eviction, Alyssa Lopez and Claire Rehfuss were the only non-Cookout members left in the game. Because Claire had to throw the upcoming Head of Household due to her secret HOH reign the week before, it came down to the Cookout versus Alyssa to continue their mission of seeing all six get to the end.
However, Alyssa fell after only a few minutes, and Tiffany Mitchell made history with a back-to-back HOH win.
Despite her historic victory, the win put her in a pickle as she faced the possibility of betraying her best friend in the house and designated pawn, Claire, if Alyssa won the Power of Veto.
Although Alyssa is on an island, she believes her number one ally in the game is former Kings' teammate and Cookout member Xavier Prather, following the premature eviction of her showmance, Christian Birkenberger.
She 'clocked' Xavier Prather for trying to 'sweeten up the jury'
Before Sarah Beth's eviction, she and Xavier discussed the upcoming vote in the Reef Room. Alyssa asked if their previous Kings' ally would unanimously join the jury. Xavier answered she would if he didn't give her a sympathy vote, which annoyed her.
She explained the vote would "tie" him with Sarah Beth, possibly making him a target. Additionally, she claimed their former teammate didn't have her sympathy and shouldn't have Xavier's either.
When he insisted he didn't want anyone to send anyone home unanimously, Alyssa shot back that he let Whitney Williams go out that way, to which Xavier clarified it only pertained to former Kings. She then noted he also didn't want the teammates throwing anyone under the bus, referring to Sarah Beth trying to paint Alyssa as a bigger target to avoid the block.
Xavier claimed he thinks Alyssa is taking it personally, but she insisted he cannot "have your cake and eat it, too." She then called him out for trying to "sweeten up the jury," for which Xavier had no immediate response.
Many viewers, including Janelle Pierzina, became a fan after the conversation
Four-time competitor and fan-favorite Janelle Pierzina reposted a clip of the conversation, captioning it, "And just like that, I became an Alyssa fan." Many of her followers agreed, claiming she correctly "clocked" Xavier, as several consider him egotistical.
Some pointed out they appreciated her bluntness, ability to be straight up with everyone, and willingness to play hard. One fan wrote, "I'm asking where was the Alyssa this entire season! This is what we want to see!" Others noted she's played a great social game throughout the season but think she's being "overlooked" due to the overall dominance of The Cookout.
Additionally, others believe several houseguests' personalities have overshadowed hers and think she would've been a fan-favorite on another season. Some are now "rooting" for her to outlast at least a few Cookout members.
If Alyssa makes it past Week 9 and wins HOH in the upcoming double eviction, she'll send home the first Cookout ally. Big Brother 23 airs Sundays, Wednesdays, and Thursdays at 8/7 Central on CBS.