'Big Brother': Azah Awasum Says Distrust in Hannah Chaddha Had Nothing to Do With Her Mixed Race
Big Brother 23 houseguests Azah Awasum and Hannah Chaddha were in The Cookout and had fun singing the Big Blue Couch theme song together. However, they rarely talked game with each other. At the beginning of the season, Azah repeatedly noted she didn't consider Hannah as a member of The Cookout. Many fans thought it had something to do with Hannah's mixed race, but Azah has since denied that.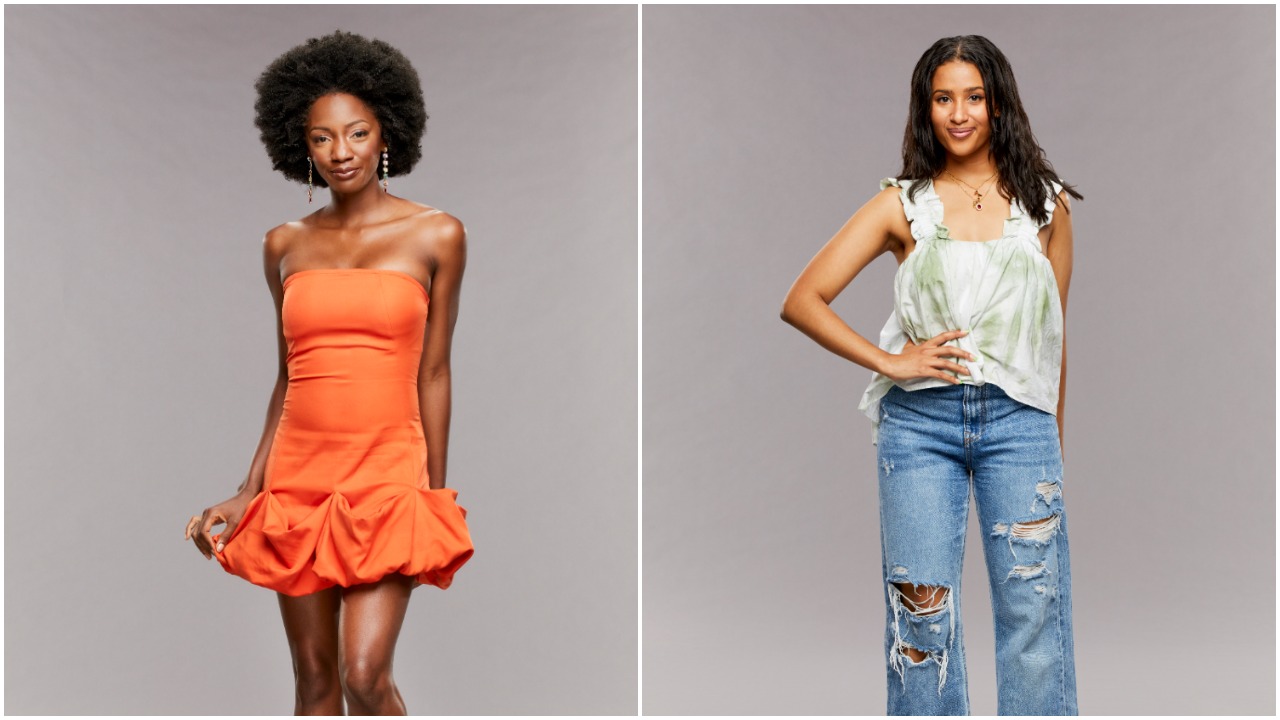 Azah Awasum targeted Hannah Chaddha during her Head of Household win
Houseguests Azah Awasum and Hannah Chaddha aligned through The Cookout early into the season but rarely spoke game with each other.
While Azah mostly stuck to her other Joker teammates, Derek "Big D" Frazier and Britni D'Angelo, Hannah developed close relationships with Derek Xiao and another Cookout member, Tiffany Mitchell.
RELATED: 'Big Brother': Fans Think Azah Awasum Has a 'Unique' Social Game That Could Give Her the Win
When the group made it to the end of the competition, Kyland Young took the first shot at Tiffany, putting her up next to Hannah. Immediately after her eviction, the houseguests competed in the second Double Eviction of the season, and Azah won her first Head of Household.
After making a deal with Kyland, she targeted Hannah over ally Derek F. and crush Xavier Prather in a move that many viewers didn't understand.
She said she initially didn't want Hannah in The Cookout
Toward the beginning of the competition, Azah made several comments about The Cookout in which she excluded Hannah. Many fans believed the finalist didn't consider the young houseguest a member due to her mixed race.
A few weeks after leaving the house, Azah clarified why she didn't include Hannah in the group to a fan, explaining she never wanted a large alliance.
Additionally, she claimed the rest of The Cookout agreed they didn't know if they could trust Hannah to keep their association hidden due to her age. Azah continued, admitting she started to "feel othered" as the weeks progressed because she felt on the bottom of the alliance.
Wanted to protect herself from becoming the first Cookout member evicted, Azah believes she adopted a "survivalist mentality" by attempting to place Hannah at the bottom.
Azah addressed the situation again; said distrust in Hannah had nothing to do with mixed race
In an Oct. 2021 YouTube video, Azah detailed her gameplay from Day 1 until the jury phase. Uploaded around a week after she initially addressed the situation, the finalist paused to explain further in detail why she didn't want to include Hannah in The Cookout.
According to Azah, she thought Hannah went "back and forth" too much and couldn't identify her true loyalties. She denied not trusting Hannah due to her mixed race and insisted she never said that.
RELATED: 'Big Brother 23': Hannah Claims She's 'Happy' for Claire and Derek X.; Fans Think She's 'Disappointed'
The finalist also noticed Hannah and Tiffany developing a stronger rapport while her relationship with the latter began to unravel. Therefore, she admitted she attempted to replace Hannah with herself at the bottom of the totem pole.
Azah noted she has already apologized for the mindset, including, "that house was something else." Big Brother is available to watch on Paramount+.