'Big Brother': Bayleigh Dayton Confirms Derrick Levasseur Called Around To Create a Pregame Alliance
Fans knew that Big Brother 22 would consist of all-returning players before the announcement because many former houseguests revealed they were contacted for possible pre-game alliances. According to many sources, BB16 winner Derrick Levasseur orchestrated them to help his former ally and close friend, Cody Calafiore, perform well in BB22.
Even though the Breaking Homicide host denies his involvement, a few houseguests, including Janelle Pierzina, Ian Terry, and Bayleigh Dayton, have seemingly confirmed it.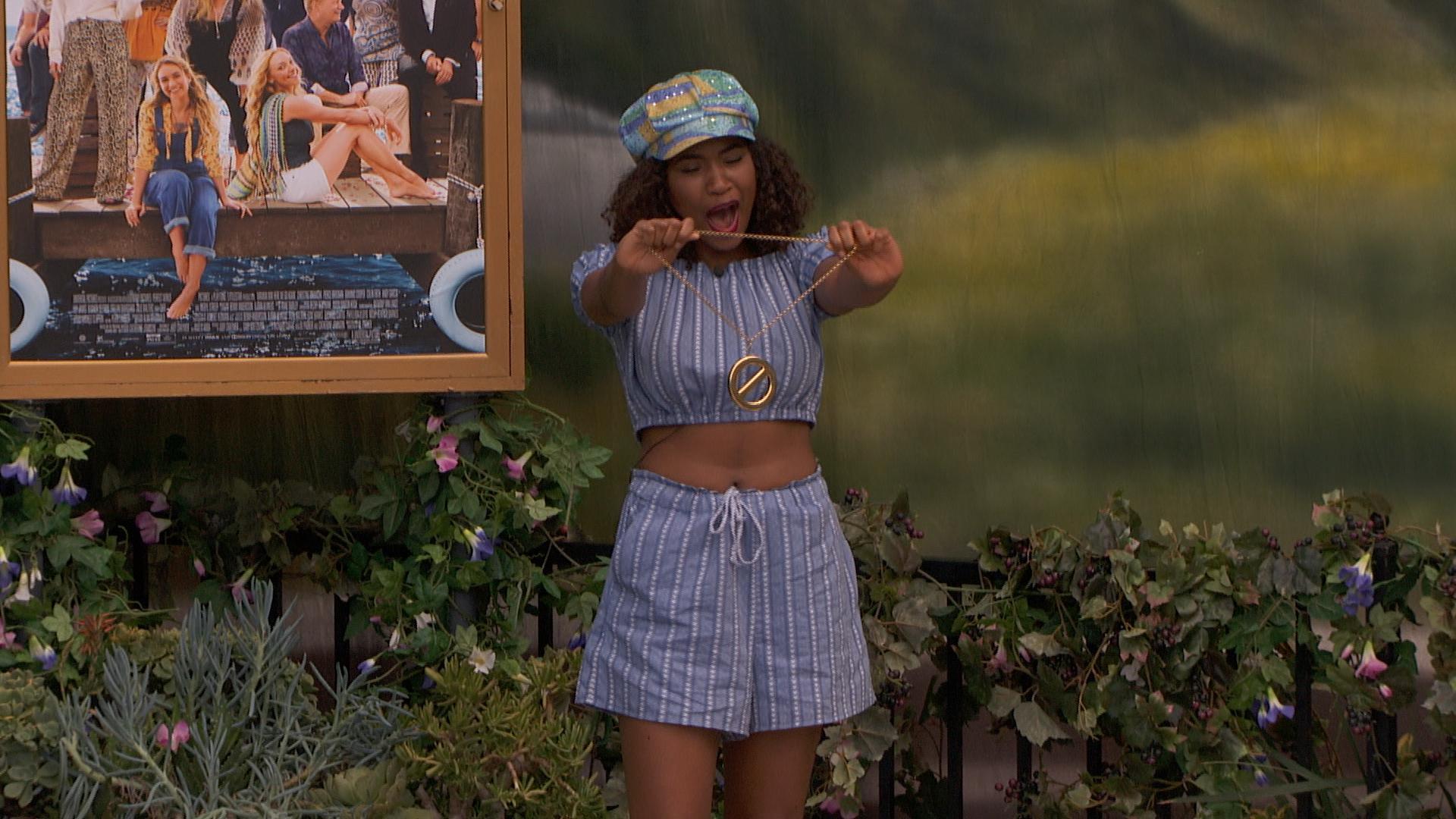 Derrick Levasseur allegedly removed from 'Big Brother 22' for pre-gaming
According to a Big Brother fan who supposedly received information from BB stars, Nicole Franzel found out about the All-Stars season through others and didn't get a call to return.
Therefore, she acted as a "spy" and pretended she did receive an invite for BB22 to get into a group chat, allegedly created by former winners Dan Gheesling and Derrick Levasseur.
The other potential players were pre-gaming or forming alliances before entering the Big Brother house in the messages. Allegedly, Nicole told production members about the pre-gaming, which reportedly resulted in Dan and Derrick's removal from the BB22 cast.
Many fans initially didn't believe the story, but the BB16 champ retweeted the fan's clip exposing Nicole and admitted he wasn't "happy" with his former co-star, fueling the rumors. Derrick has since clarified his tweet several times and insists he had nothing to do with any pre-gaming.
Janelle Pierzina and Ian Terry think Derrick Levasseur set the alliances up for 'Big Brother 22'
During the first week of BB22, Janelle Pierzina told Nicole Anthony she received a call from Dan before entering sequester in which he accused Nicole F. of doing something to get "Derrick out of the game."
While she's unsure exactly what the BB18 winner did, Janelle is sure that the crime show host initially intended on competing in BB22 but couldn't due to whatever Nicole did.
Additionally, Janelle noted the legendary players were "super upset" about not coming back. The longtime fan-favorite believes BB16 runner-up and BB22 returnee Cody Calafiore might have something to do with why Nicole F. wanted Derrick out of the picture.
A few weeks later, a fan broadcasted, "Nicole and Cody are playing everyone," which spooked Ian Terry, who has a Final Two with the BB18 champ.
He began making associations about alliances in the house, comparing them to an octopus. Ian placed Nicole and Cody as the "head" and believes they serve as the "core" while they pull in other houseguests to shield them.
The BB14 winner then noted, "This is what Derrick was doing preseason. He was setting them up for success."
Bayleigh Dayton confirms Derrick Levasseur called around before 'Big Brother 22'
During Week 5, Bayleigh Dayton and Da'Vonne Rogers talked about alliances while getting ready in the bathroom. Da'Vonne said they should have formed an early alliance with the Head of Household and Bayleigh pointed out that they did, with Enzo Palumbo and Cody, but it was "fake."
The three-time competitor noted they were at a "disadvantage" for the "real" alliance because she doesn't have anyone's phone number. Bayleigh revealed she received a call from Derrick before the season.
According to the model, the BB16 champ said he would not compete on BB22, but a "close" friend will return, and he wanted to "check around." Before Bayleigh could finish her story, the camera turned off their conversation and focused on other houseguests.
Derrick has denied orchestrating any pre-game alliances several times. Big Brother 22: All-Stars airs Sundays, Wednesdays, and Thursdays at 8 p.m. EST on CBS.
Follow Tamara Grant on Twitter.