'Big Brother': Bayleigh Dayton Reacts to Dani Briones Accusing Her of Stealing Clothes
Some of the comments made about houseguests on Big Brother 22 got personal. Fans noticed Dani Briones didn't seem to like Bayleigh Dayton very much. Now Bayleigh is able to find out what was said about her and she addressed a rumor.
Dani Briones didn't like Bayleigh Dayton on 'Big Brother 22'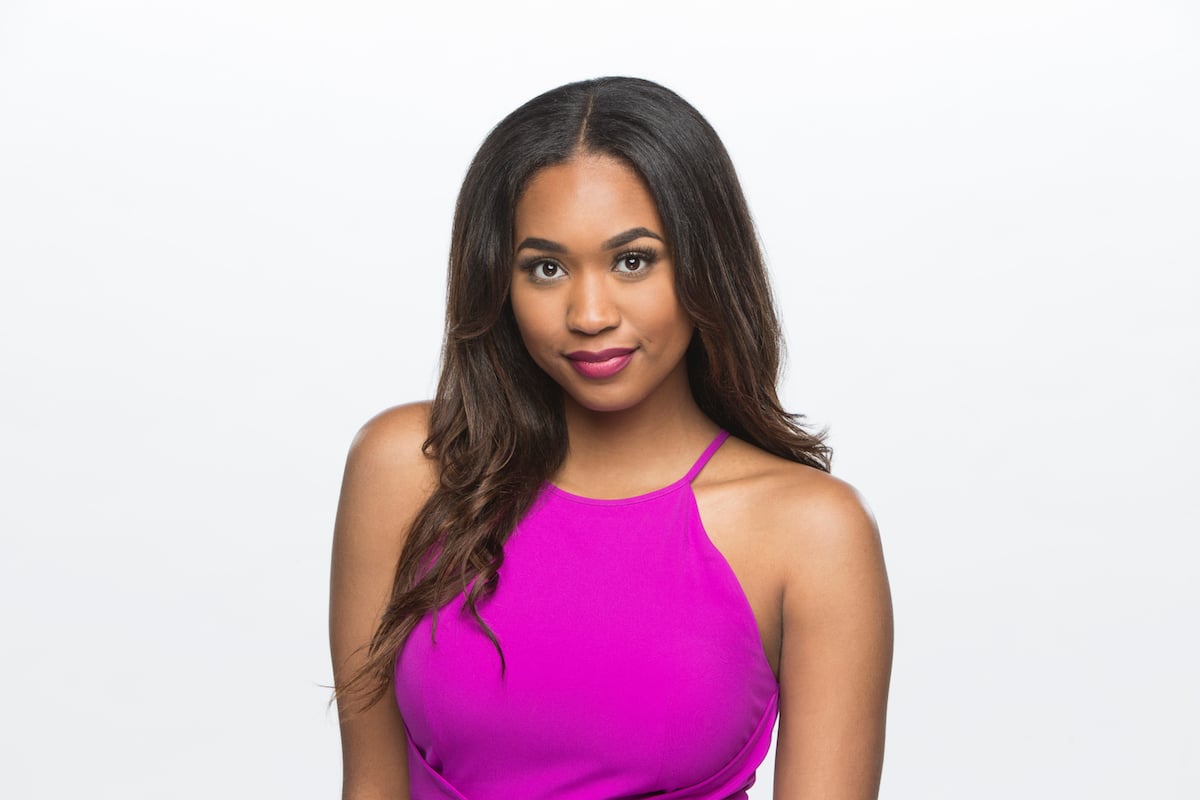 Dani and Bayleigh were on opposite sides in the house. Dani was a member of The Committee alliance, which was running the house. Bayleigh teamed up with Janelle Pierzina, Da'Vonne Rogers, and more.
Fans noticed Dani making comments about the other houseguests that weren't game related. After Janelle was evicted, Dani told Nicole Franzel Bayleigh "just took" Janelle's clothes.
Bayleigh was later seen crying because of how Dani and other houseguests were treating her. She talked about a tense moment she had with Dani.
"I just go 'Hey, I don't know what I did to offend you. But I apologize,'" Bayleigh told Da'Vonne. She claimed Dani didn't say anything back but stared at her.
Bayleigh was eventually evicted before jury. Da'Vonne was evicted and sent to jury. Dani was the first person in her alliance to be evicted and sent to jury.
Bayleigh thinks Dani picked the wrong side
Janelle and Bayleigh were able to share their reaction to Dani getting evicted. They think it was a sign she picked the wrong side.
"Dani has no one to blame but herself. She targeted all of the people that would have had her back. Me, Ian [Terry], Bay, Kevin [Campbell], Da'Vonne and Kaysar [Ridha]. She choose to work with Nicole and Cody [Calafiore]. Girl Bye #BB22 #BbAllstars," Janelle tweeted.
"FACTS. She chose and chose wrong I don't feel sorry for her. #bb22," Bayleigh tweeted. She had more to say about Dani.
She reacts to the stealing accusation
It looks like Bayleigh has gotten caught up on things that happened on the live feeds. She tweeted on Oct. 6 saying she isn't happy with Dani.
"IM [sic] STILL PISSED DANI SAID I STOLE @JanellePierzina clothes …. THE JEALOUSY JUMPED OUT #bb22," she tweeted. "Meanwhile Dani's buying Janelles [sic] clothes on eBay lmfaooo," a fan replied. Bayleigh responded with a gif of Rachel Reilly laughing.
Jessica Milagros from Big Brother 21 also responded to the tweet. "That's when I said, this ain't a game move, she's just playing games… really sad too I liked her," she tweeted.
Bayleigh might not be happy with Dani, but she is looking forward to talking to other houseguests. She made it known she is looking forward to reuniting with Da'Vonne.
She previously tweeted "I am going to hold @DayDaVonne_ so accountable with content when she gets out of that Jail. I'm so excited just even thinking about the things I have planned #bb22." That won't happen until after the season ends since Da'Vonne is in jury.