Is 'Big Brother' Star Brett Robinson Dating YouTube Personality Tana Mongeau?
Are 'Big Brother' star Brett Robinson and YouTube personality Tana Mongeau dating?
Big Brother 20 star Brett Robinson and YouTube personality Tana Mongeau recently posted videos of themselves to TikTok, implying they're in a relationship. Are the two actually dating?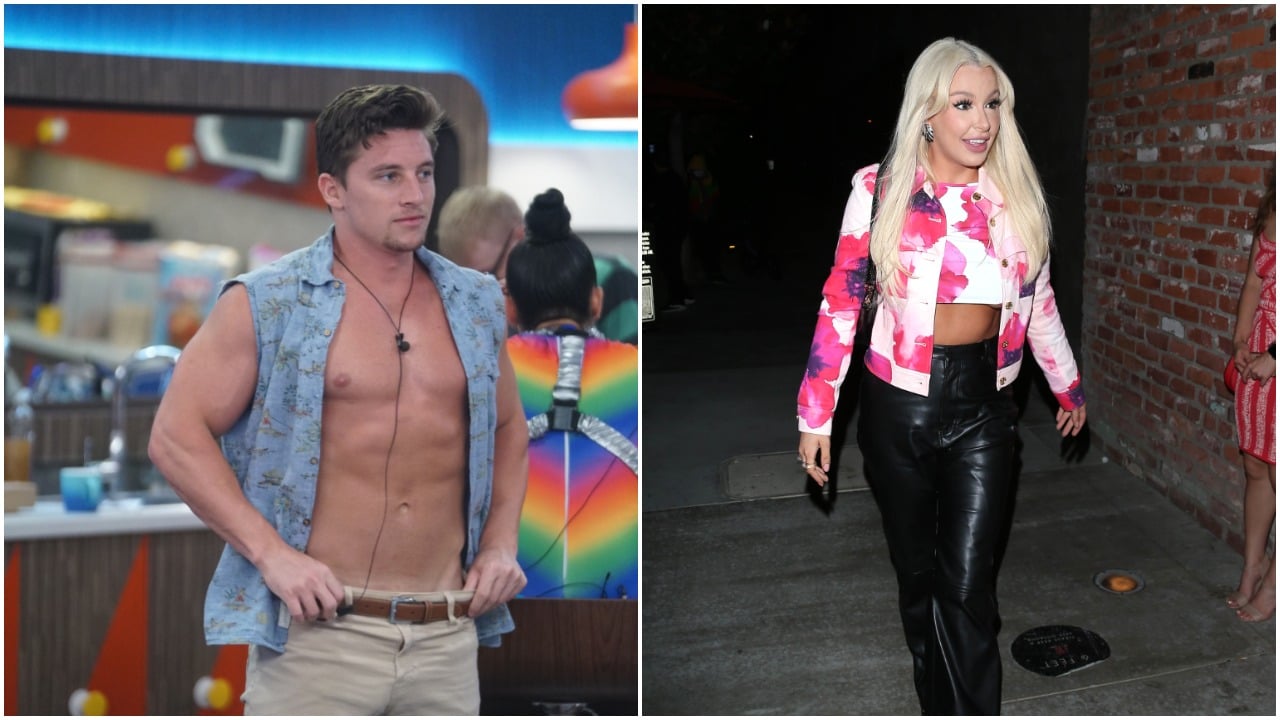 Are Brett Robinson and Tana Mongeau dating?
Shortly after New Year's Day, Big Brother 20 star Brett Robinson and internet personality Tana Mongeau posted videos with each other hanging out in Las Vegas and uploaded them to their TikTok accounts.
The clip she posted featured a random generator over their heads that declared she would get married in 2022. After seeing the message, the two eagerly exchanged a kiss. Mongeau asked her followers in the caption if they should "do it" as they're currently in Vegas.
Several hours after her video, Robinson uploaded one of the two taking shots before she kissed him on the cheek to a clip of Sales' "Pope is a Rockstar," a popular trend on TikTok. He captioned it, "when you finally stop being hookup buddies and start dating," and tagged the YouTube personality. A couple of hours following his post, she took to Twitter to ask her followers for advice.
"This hot successful man I've been hooking up with just asked me to be his girlfriend 10 times." She went on to ask if she should "be taken" as "he's perfect." It's unclear if the two are actually dating, as she's admitted to participating in relationships for content before, and many fans seem to think they're joking.
He placed sixth in 'Big Brother 20'
In 2018, the Massachusetts-based cybersecurity engineer competed on Big Brother 20. Robinson joined the dominant Level Six alliance but found himself nominated alongside his allies a couple of times.
However, his group chose to keep, considering him more beneficial in the long run. The 28-year-old then permeated the other alliance and helped turn the group on each other by pinning a rogue vote on one of its members.
As the end of the game neared, Robinson wanted to start thinking about evicting a couple of his allies and attempted to get Tyler Crispen on board.
However, as Crispen was in a showmance with one of the members and working closely with the other, they turned on him first. Robinson found himself backdoored during the Double Eviction and unanimously became the sixth member of the jury.
She is best known for her YouTube channel
The 23-year-old Las Vegas native made a name for herself after elaborate "storytime" videos to her YouTube channel became popular. Following her start in 2015, she began finding herself in controversy two years later when Youtuber iDubbbz met her on tour and asked her to say the "n-word."
After making a video about the encounter and calling him out for using the word, he posted evidence of her using the slur. She apologized for her use in another YouTube video.
Following an attempt in the music industry, Mongeau announced her own convention TanaCon that she planned to hold next to VidCon after it didn't give the rights she felt she deserved as a "featured creator." However, the venue couldn't accommodate the number of tickets it sold, causing fans to stand outside for hours. It reportedly resulted in sunburns and attendees passing out from the heat.
She has since released a YouTube docuseries sharing her perspective. Mongeau has been involved in a few public relationships, including with actor Bella Thorne, singer Mod Sun, YouTuber Jake Paul, and most recently, rapper Lil Xan.