'Big Brother': Brett Robinson and Rockstar Landry Reignite Their Beef Over TikTok Videos
Two years after their infamous argument on Big Brother 20, Brett Robinson and Rockstar Landry reignited their beef. Even though the two seemingly moved past the drama last year, Robinson recently posted videos apparently throwing shots at his former rival. The stay-at-home mom responded, and the two began going back and forth using TikTok videos and tweets as Rockstar felt offended the popular houseguest implied she used illegal drugs.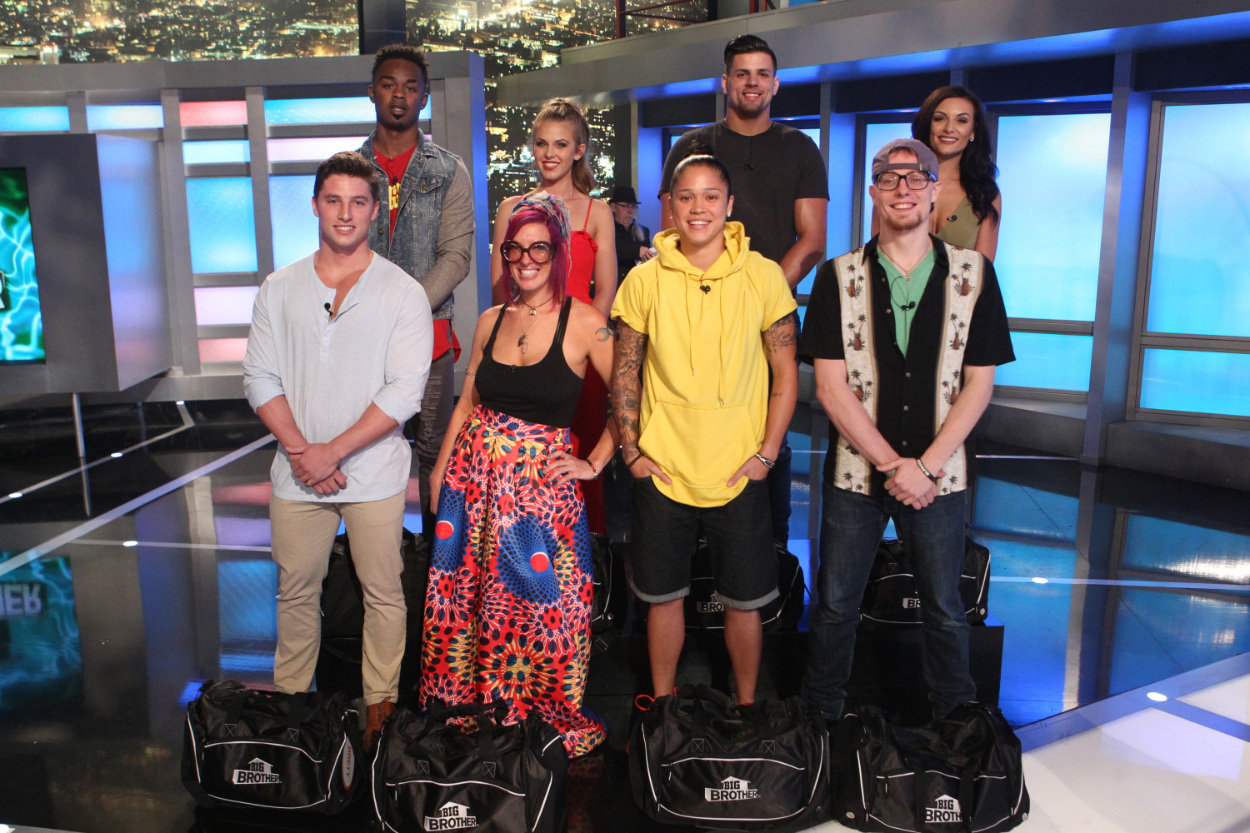 Brett Robinson and Rockstar Landry argument on 'Big Brother 20'
In summer 2018, 35-year-old Angie "Rockstar" Landry and 25-year-old Brett Robinson competed on Big Brother 20 as part of opposing alliances. In the third week, Robinson landed on the block alongside his close ally but survived eviction.
During his last speech before voting took place, the 25-year-old purposefully falsely accused Landry of trying to flip the vote to stir up drama. The two got into a memorable heated argument after Winston Hines' eviction as the stay-at-home mom blew up at Robinson for creating the lie about her on her daughter's birthday.
After surviving two more nominations, Landry joined the jury after fatally giving an answer to her opponent in a crucial veto competition. Robinson also landed on the block a couple of times but avoided elimination.
He then told Tyler Crispen about his plans to turn on their Level Six allies. However, this move proved fatal once Crispen informed the females. The three secretly teamed up and backdoored the 25-year-old, evicting him in a 3-0 vote.
His rivalry with Rockstar continued once he entered the Jury House.
Brett Robinson and Rockstar Landry reignite their beef
Last year, the stay-at-home mom invited Robinson on her podcast, and she described him as "kind." He apologized, and she claimed she thought they "moved forward" until he uploaded a couple of videos making fun of Landry.
The 26-year-old posted a duo video on TikTok of a clip of BB20's Sam Bledsoe telling her houseguests not to enter her Head of Household room without her and Landry saying, "what is going on." When his rival spoke, Robinson put an L on his forehead and a thumbs down.
A couple of days later, he posted another TikTok video where he talked about people speaking a certain way because they use drugs. Several fans wrote in the comments that he was referring to Landry, and the creator of the video "liked" many of the remarks.
In a direct response, the 37-year-old made a video calling her former co-star a "pompous d***hbag" and claimed that he "gets laid" by using date rape drugs.
A follower replied and noted her joke wasn't funny, and Landry defended it by saying Robinson also messed up by accusing her of using drugs. The two have gone back and forth in now-deleted tweets until Landry announced she blocked him.
Big Brother 22: All-Stars premieres Aug. 5 at 9 p.m. EST on CBS.