'Big Brother': Cody Calafiore Says Da'Vonne Rogers Isn't a 'Good BB Player'; She Clapped Back
Many Big Brother fans, including dominating alliance The Cookout, have credited three-time competitor Da'Vonne Rogers with laying the groundwork for them. However, last year champion Cody Calafiore insisted she had nothing to do with their success. She shot back in a series of tweets.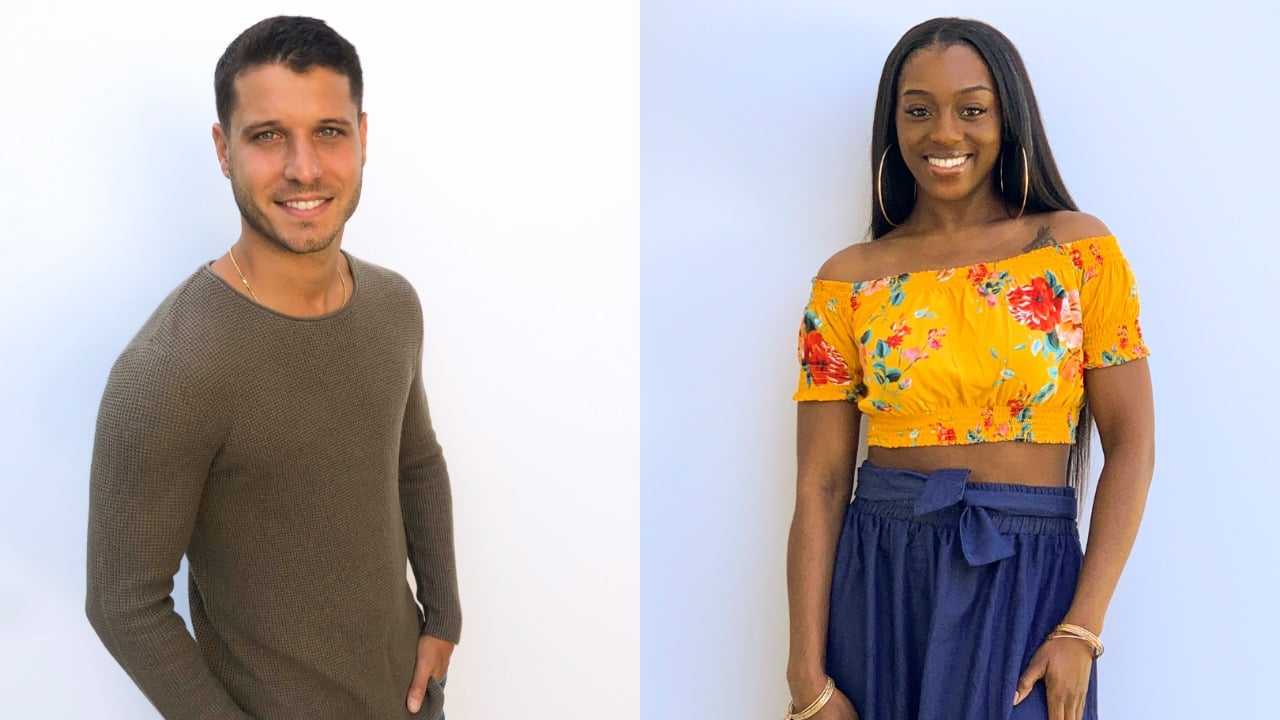 The Cookout modeled their gameplay after Da'Vonne Rogers' mission from last season
During Big Brother 22, three-time competitor Da'Vonne Rogers frequently pointed out the lack of Black contestants and winners in the show's history.
Wanting to change the course, she aligned with Bayleigh Dayton, forming Black Girl Magic, and they connected with the other African American players, Kevin Campbell and David Alexander, attempting to create a final four.
RELATED: 'Big Brother': Da'Vonne Rogers Thinks Her 'Paranoia' Would've 'Ruined' The Cookout
However, the group never got into power, and plans to flip the house were thwarted. Derek "Big D" Frazier, Azah Awasum, Tiffany Mitchell, and Xavier Prather wanted to continue their mission, and they included Hannah Chaddha and Kyland Young to form The Cookout in Big Brother 23.
The group has repeatedly said Da'Vonne inspired them, with Hannah claiming Black Girl Magic encouraged her to sign up for the show.
Cody Calafiore claimed Da'Vonne had nothing to do with the Cookout's gameplay
The Cookout is already considered a historic alliance as they've advanced all their members past the jury phase. Despite consisting of six members, the other houseguests haven't uncovered the group as they've made sure never to gather in a room together.
Additionally, Tiffany incorporated a plan for them to make it to the end by publicly pairing up with a non-Cookout member, ensuring they would go up together instead of another ally.
Therefore, the alliance could save their members as they would have the numbers. The strategy has worked as the six have seamlessly moved into the final eight without detection. Many fans have credited The Cookout's success to Da'Vonne, but BB22 champ Cody Calafiore disagreed.
He insisted the popular contestant didn't "lay the groundwork" for the alliance during a live stream, referring to her as "not a good Big Brother player." The winner claimed The Cookout "stuck it out" and believes "the other stuff surrounding it just goes in their favor."
She clapped back in a series of tweets
One fan pushed back on Cody's comment, claiming Big Brother consists of the game in the house and with the viewers. Therefore, they consider her a "legend" among the fans.
The clip made its way around Twitter, and Da'Vonne responded to his remarks in several tweets. In one, she claimed her castmate is "mad" because fans are talking about her Power of Veto and America's Favorite Player wins more than his victory.
RELATED: 'Big Brother': Da'Vonne Rogers on Her 'Issue' With Kevin Campbell; Says It Had Nothing to Do With Race
Da'Vonne also threw shade at his comment about her gameplay, insisting she "still outshined him." Additionally, BB15 champ Andy Herren weighed in, noting the Cookout members themselves have verbalized her inspiration in their movement, and Da'Vonne agreed.
Many fans seemingly sided with the reigning AFP, pointing out that while she didn't produce the winning formula they're using, she inspired their mission that kept them from turning on each other. After his initial comment, Cody hasn't responded. Big Brother 23 airs Sundays, Wednesdays, and Thursdays at 8/7 Central on CBS.