'Big Brother': Cody Calafiore Says Making That Final Blindside Move Wasn't Just About Game
This season of Big Brother came down to a houseguest having to choose between his two final two deals. Cody Calafiore made it to the end with Nicole Franzel and Enzo Palumbo. He explained why he made that final blindside move. [Warning spoilers for the Oct. 28 episode!]
Cody Calafiore had multiple final 2 deals on 'Big Brother 22'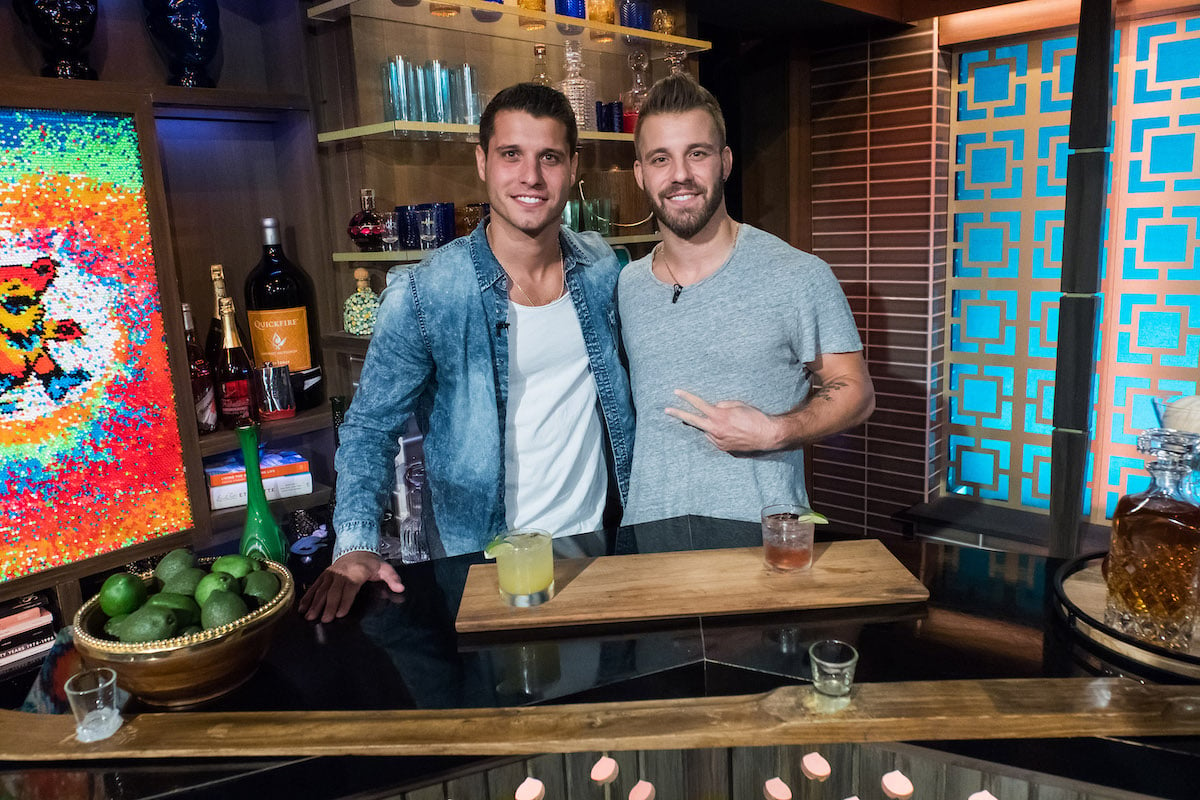 Cody managed to run the game. That was mostly because he had multiple connections in the house.
At the start of the season, he made a final two deal with Nicole. This wasn't surprising given they have previously played together on Big Brother 16. Nicole also was on Big Brother 18 with his brother, Paulie.
He also had a strong bond with Enzo at the beginning of the game. They quickly bonded over being from New Jersey, then shared all of their game information with each other.
Nicole and Enzo were very aware that Cody would have to decide between them. This made things exciting when Christmas Abbott and Tyler Crispen tried to convince Enzo to backdoor her during the triple eviction. However, he decided to stay true to Cody and just hoped he would still sit beside Cody on finale night.
Cody explained why he chose Enzo Palumbo to Nicole Franzel
Cody won the final HOH and had to choose between Cody and Nicole. He cried as he made the announcement for his decision.
"It's so hard," Cody said. "I mean I feel like I played this game from the second I walked in here with the both of you. I had that same thing with [Enzo.] And so although it was such a blessing to have the both of you in this final two it almost–this is horrible like to do this to one of you guys. But Nicole, I'm so sorry."
The jury later asked questions and Nicole asked Cody why he took Enzo. "I felt like you had so much that I feel like was overlooked and unexplained," he answered. "And if it was explained and you were a winner that got to the final two that would weigh heavily on me having another person win back to back seasons when some of us haven't even got a chance to win one."
He said cutting her wasn't just about game
Fans didn't get to see Calafiore talk about making his final decision. But he explained why he took Enzo to Entertainment Weekly.
"I was losing sleep over it," he said. "It was so difficult because not only did I grow so close personally to Nicole — I did not feel like I would have been in the position I was in if it wasn't for her — and so it was very tough. Fortunately, I also felt very similar about Enzo."
He added, "It was very tough, but the decision to cut her was more because I wanted to stay true to Enzo over her and not just, 'Oh, I'm going to cut her because I think I have a better chance to beat Enzo.' Because in my head I was so thrown, and it was such a toss-up for me who I would have a better chance to beat."
It sounds like he took Enzo because he wanted to stay true to him, and not because he thought he had a better chance at beating him. Luckily, he made the right decision.