'Big Brother': Many Fans Are Concerned About David Alexander Following Da'Vonne Rogers' YouTube Video
In a lengthy YouTube video, three-time Big Brother competitor and most recent America's Favorite Houseguest recipient, Da'Vonne Rogers, detailed her fallout with co-star David Alexander. As a result, her fans have relentlessly gone after David by leaving, at times derogatory, remarks on his social media. Although he has noted he "chooses love," many viewers are becoming concerned about David due to the trolling.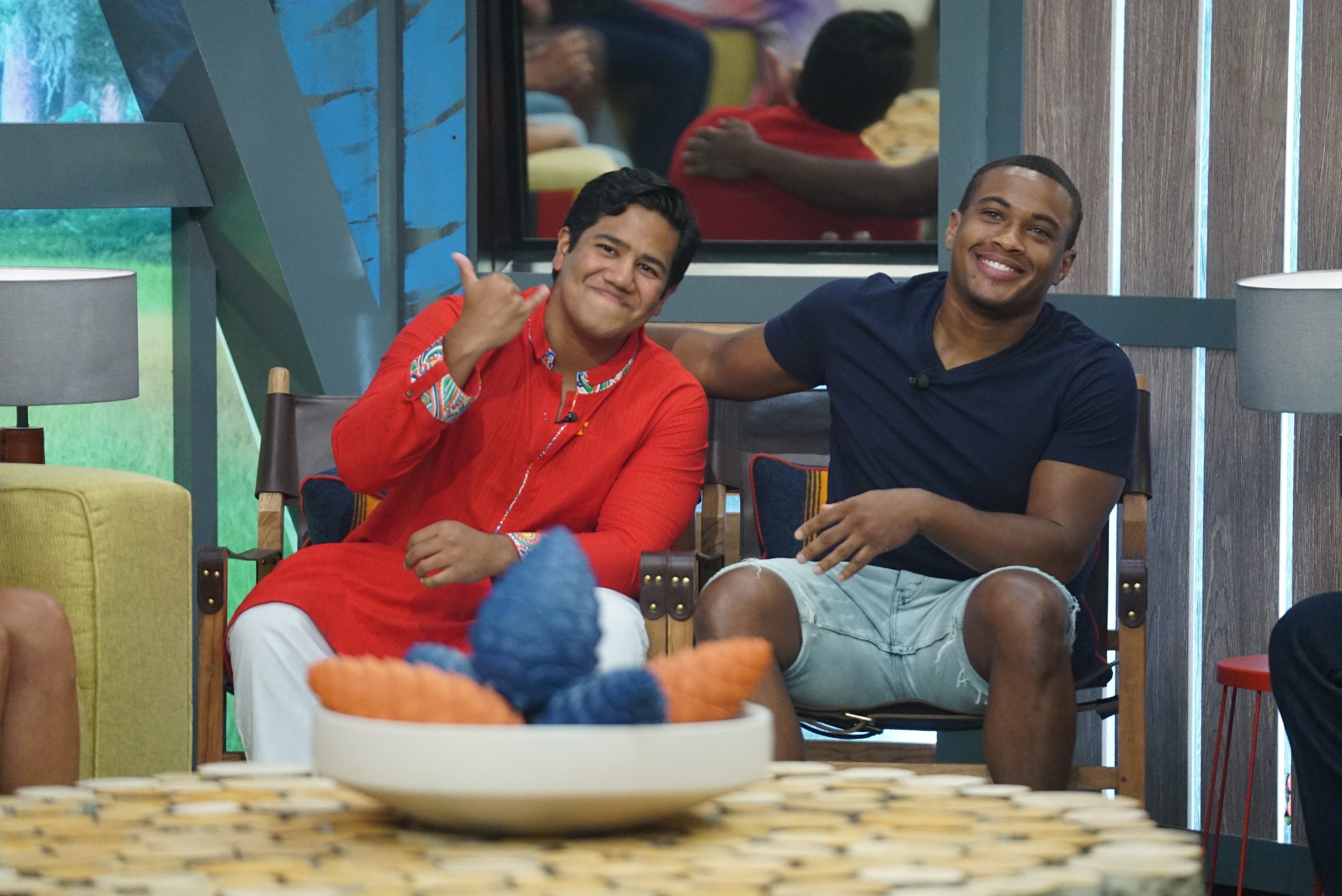 Da'Vonne Rogers detailed fallout with David Alexander in YouTube video
In a two-hour YouTube video, Da'Vonne Rogers called out two-time player David Alexander for burning her, as she felt, four times throughout the game and believed he had no interest in getting to know her.
During the second week, Da'Vonne vocally refused to vote David out because she wanted the Black contestants to make it far in the game. A couple of weeks later, he told the three-time competitor that a few other houseguests claimed Da'Vonne attempted to flip the votes against him.
RELATED: 'Big Brother': Da'Vonne Rogers Details Fall Out With David Alexander in Lengthy YouTube Video
Additionally, David admitted he didn't feel he could trust Da'Vonne, upsetting her more. She later "fact-checked" and believes the information she received proved David wrong. During Week 5, when allies Bayleigh Dayton and Da'Vonne ended up on the block, he admitted he tried to flip the votes.
Therefore, she thought he crossed her multiple times and had a hard time believing him when he claimed he voted to keep Ian Terry over Tyler Crispen. After receiving outside information that Nicole Franzel flipped, Da'Vonne explained she tried to make it right, but they failed to reconnect during the jury house.
David responded on social media prompting back-and-forth with Da'Vonne
Following the video, David noted that "social media" and "narratives are powerful" in a tweet. He also claimed that while it's difficult to handle the truth, he "chooses to see the good in you" and wants to use their previous experiences to strengthen their relationship.
David ended his tweet with several hashtags, including "life is good," "love is better," and "I choose love." The three-time competitor responded, claiming one of the hashtags he used should have read "I choose white."
RELATED: 'Big Brother 22': David Alexander Reveals Why He and Da'Vonne Rogers 'Stopped Talking'
Big Brother 21 houseguest Ovi Kabir asked David if he had a response video coming to which David confirmed. Da'Vonne then quote tweeted Ovi and told him to "eat your food, love" because "this is black folks' business."
Another BB21 star Tommy Bracco jumped into the conversation, noting that David "consistently puts good in the world." Da'Vonne responded again, writing, "I wish they defended him this heavy when ol' boy called him a n***a." She later deleted her clapbacks, noting, "forgot I had more to lose than the others."
Why fans are saying they're concerned about David
Several BB fans have flocked to Reddit to discuss the postseason drama. Many seemingly believe Da'Vonne is in the wrong and noticed how her "stans" have begun attacking him on social media.
For example, during a Feb. Instagram Live, many assumed fans of Da'Vonne left ruthless comments such as claiming he would join the Ku Klax Klan, hates black women, bashes religion, and "shucks and jives."
RELATED: 'Big Brother 22': David Alexander Says He's Donating AFP Prize Money To BLM If He Wins It
Although David didn't acknowledge the remarks, he seemed affected by the hate. One Reddit user noticed the trolling comments left on his Instagram posts and noted how it's gotten out of hand, making them concerned for his mental health.
Another user agreed, explaining how the constant hate "could do some serious damage." Several viewers pointed out that Da'Vonne hasn't asked her fans to stop and seemingly encourages them. While David currently seems to be rising above the haters, many fans hope the hate won't get to him.