'Big Brother': Dani Briones Says Nicole Franzel Hurt Her Worse Than Any Friend
During Big Brother 22, good friends Nicole Franzel and Dani Briones worked closely throughout the season. While it seemed the two shared a genuine friendship, they were secretly plotting their end game that didn't include each other. After the show wrapped, Briones unfollowed Franzel on Instagram, leading fans to believe the two were no longer friends.
Although the BB8 runner-up controversially noted she "ghosted" houseguest Nicole Anthony's podcast in the house, Briones decided to do an episode where she revealed why she felt so hurt by Franzel.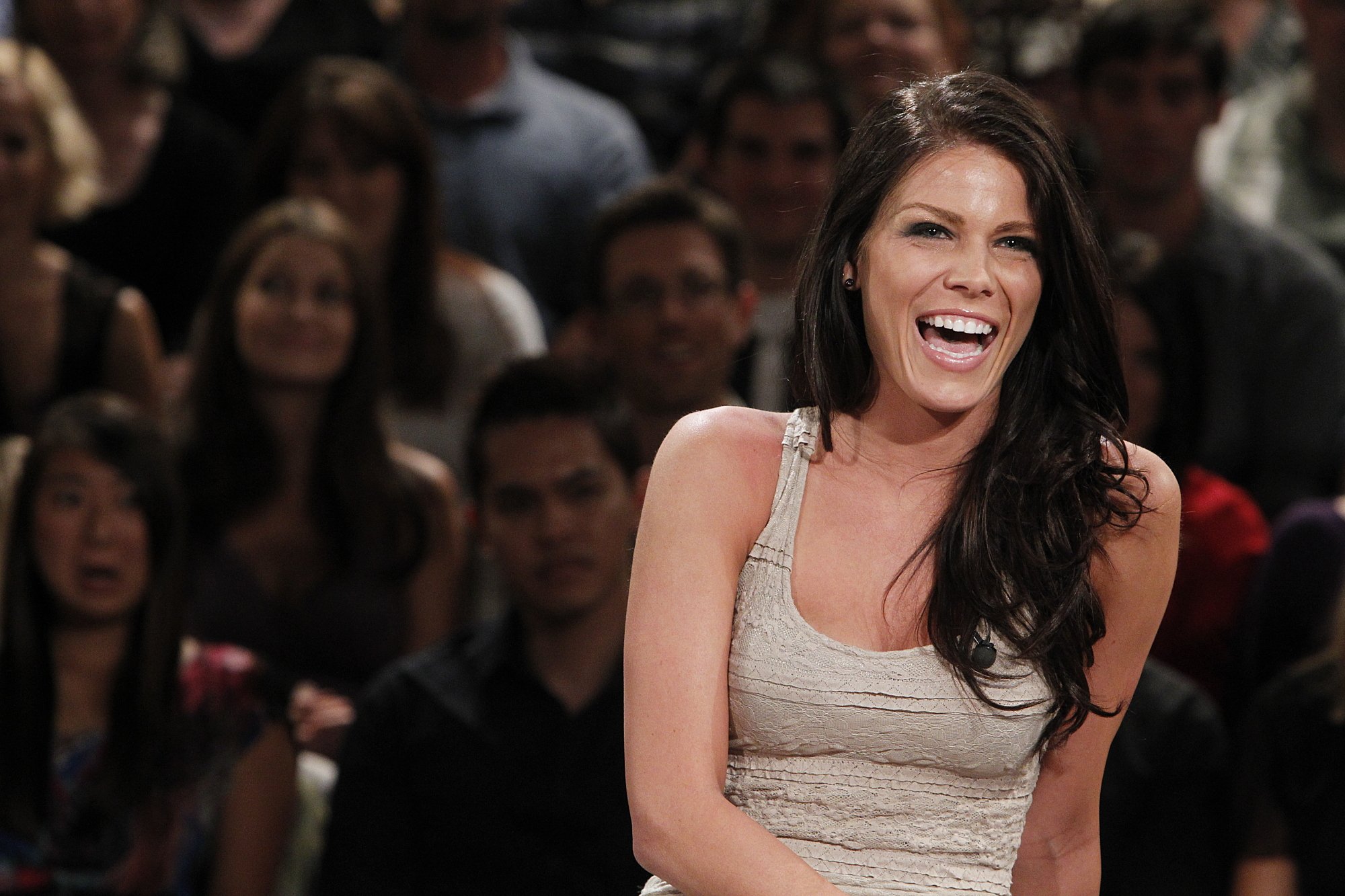 Briones returned a third time for 'Big Brother 22: All-Stars'
Nearly 10 years after last competing, Big Brother 8 runner-up and BB13 houseguest Dani Briones returned for the 22nd season and second all-stars. She entered the house with good friend Nicole Franzel and teamed up with Cody Calafiore.
Additionally, Memphis Garrett invited the three into the six-person alliance The Committee, who went on to dominate the season. They had to separate during the historic triple eviction, and Briones ended up on the block during the last part as her other allies deemed her the least trustworthy.
RELATED: 'Big Brother': Nicole Franzel Unfollowed Several Houseguests Including Dani Briones Following 'BB22' Finale
She was unanimously evicted next to Franzel, a former winner, which surprised her. Before her eviction, she worked closely with the BB18 champ, including on a personal level as she often comforted Franzel. Many Live Feed viewers thought the former winner plotted against Briones behind her back, while others believed they were both going after each other.
Briones realized that and learned a lot of information, including Franzel and Calafiore's final two pact, after her eviction that affected her experience and friendships. Following the season, the BB8 runner-up unfollowed Franzel on Instagram, leading fans to believe the two were no longer on good terms.
Briones on why she felt hurt by Nicole Franzel
During a Jan. 2021 episode of BB22 co-star Nicole Anthony's podcast, Dani addressed her current relationship with Franzel and clarified why she felt betrayed by the BB18 champ.
She explained the two had a friendship spanning six years and talked to each other before coming on the show. Briones claimed she's not angry but "really hurt" by Franzel and insisted she's never felt as "duped" by anyone.
RELATED: 'Big Brother 22': Dani Briones and Nicole Franzel Admitted They 'Ghosted' Nicole Anthony's Podcast, Upsetting Fans
The BB8 runner-up noted she received her goodbye messages in the jury house and implied Franzel left a nasty one. She also explained that she never knew how close Franzel and eventual winner Calafiore worked together, or else she would've moved differently.
The California native continued, noting she felt "played" by both of them. Co-host Eric Curto shared his perspective from watching the Live Feeds and explained he didn't think Franzel did anything to purposefully "screw" the BB8 runner-up.
RELATED: 'Big Brother 22′: Why Many Fans Aren't Buying Dani Briones' Lengthy Apology
However, the BB22 star claimed she feels that her former friend did and said Franzel lied to her ahead of the season, which she perceived as personal and not a game move.
Briones also denies saying she wouldn't vote for Franzel and claimed she would've voted for who she felt played the best game. Big Brother 23 returns in summer 2021.