'Big Brother': Dani Donato Bought Janelle Pierzina's 'All-Stars' Dress and Wore It To Her 'BB8' Finale
'Big Brother' star Janelle Pierzina confirmed that Dani Donato Briones bought her original 'All-Stars' dress and wore it to her 'BB8' finale.
After Janelle Pierzina got evicted from Big Brother 22, she gave Bayleigh Dayton a few articles of clothing. Dani Donato Briones questioned if the four-time competitor gifted her clothes or if Bayleigh helped herself to them on her own. Fans began pointing out that Dani also likes Janelle's clothes as she wore the popular contestant's dress to her finale. While some viewers didn't believe it and thought they just looked similar, Janelle confirmed they were the same dresses.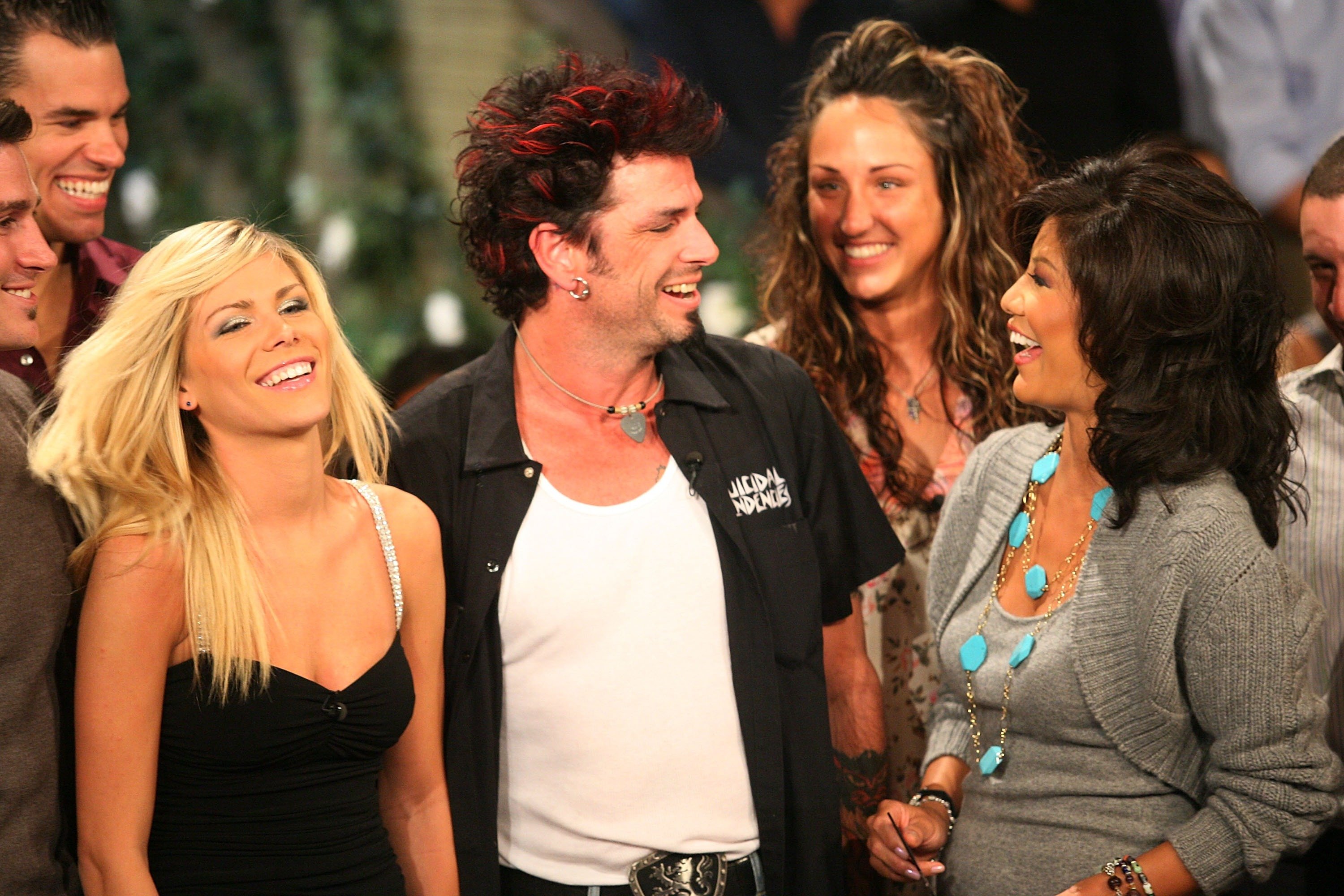 Janelle Pierzina and Dani Donato Briones returned for 'Big Brother 22'
After an impressive physical performance in Big Brother 8, Dani Donato Briones came up short and placed runner-up as her dad took the title. The estranged duo returned for BB13, and Dani became the second Jury member after her dad walked in the first week due to a positive HIV diagnosis.
Janelle Pierzina put forth two extraordinary efforts in BB6 and 7 but placed third both times. She came back as a Coach in BB14 but went home pre-jury when former winners Dan Gheesling and Mike "Boogie" Malin convinced new player Danielle Murphree to backdoor her.
Dani and Janelle, now married with children, returned for the second All-Stars season. Fans initially shipped an alliance between the two because they were both competition beasts as they are tied with the most Power of Veto wins out of any houseguest.
However, they never ended up getting on the same page.
Fans felt Dani Donato Briones suffered from 'Janellousy'
When the season first began, Nicole Franzel thought Janelle might target her due to the drama that happened on The Amazing Race with BB13 champ Rachel Reilly Villegas.
Therefore, Dani tried to ensure their safety by proposing an alliance with Janelle, including Cody Calafiore and Tyler Crispen. However, the four-time competitor and her longstanding ally Kaysar Ridha rejected the offer because he knew Cody wanted him out of the house.
Once they realized how many people worked with Cody, Nicole, and Dani, the two friends began trying to warn everyone. Because they were exposing the alliance, Dani attempted to paint Janelle as a liar.
She and Nicole continually spoke about and sometimes bashed, the four-time competitor, even though Janelle seemingly did nothing. Viewers dubbed their obsession with the popular contestant "janellousy."
Janelle Pierzina said Dani Donato Briones bought her dress
As Dani and Nicole continued to complain about the four-time competitor, fans noticed the BB8 runner-up's sleek black finale dress bore a striking resemblance to Janelle's from All-Stars.
Big Brother pundit Aman Adwin rhetorically asked if Dani wanted a piece of Janelle's clothing because she has repeatedly questioned if the four-time competitor gave Bayleigh Dayton her jacket in a tweet.
Janelle replied and noted that Dani bought the dress she wore in All-Stars on eBay and then wore it to her finale a year later. A fan claimed the BB8 runner-up weighed less than 100 pounds on her season and didn't think the dress would fit.
The four-time competitor responded and insisted the dress was a "stretchy XS." She closed by throwing shade at Dani, noting, "I definitely filled it out better." Big Brother 22: All-Stars airs Sundays, Wednesdays, and Thursdays at 8 p.m. EST on CBS.
Follow Tamara Grant on Twitter.