'Big Brother': Da'Vonne Rogers Details Fall Out With David Alexander in Lengthy YouTube Video
Three-time competitor Da'Vonne Rogers and two-time player David Alexander were on the bottom during Big Brother 22, but miscommunication prevented them from effectively working together. Following the season, the fan-favorite contestant revealed she and David were no longer friends. She later clarified in a lengthy YouTube video.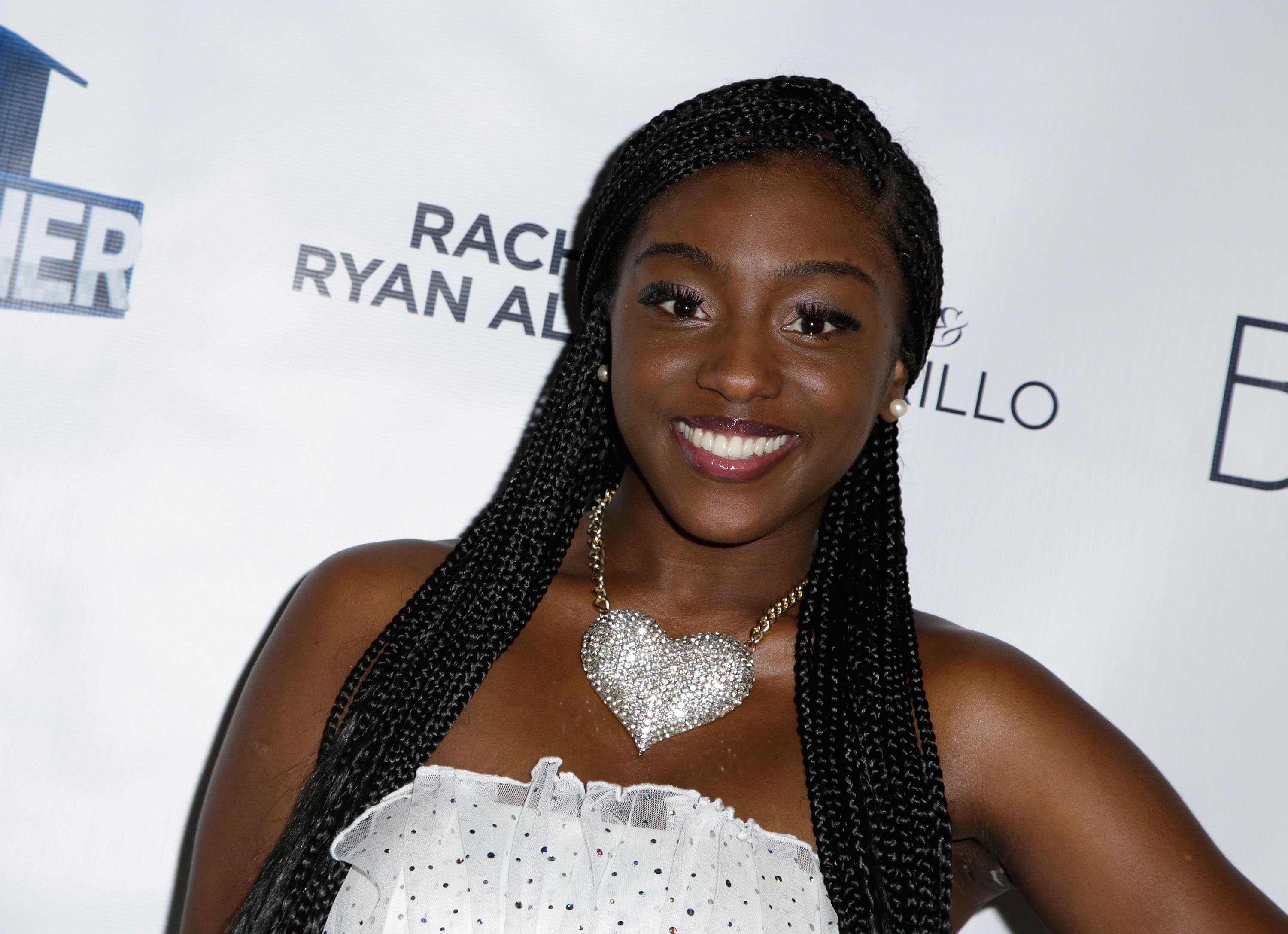 Da'Vonne Rogers said she felt David Alexander didn't want to work with her
The three-time player began her two-hour deep dive by explaining she initially embraced David Alexander despite previously hearing negative things about him because it increased the odds of a Black contestant winning.
Despite her attempts to get to know him better, according to Da'Vonne, the BB21 returnee gave her nothing in return, and they only communicated through Bayleigh Dayton.
Wanting to get on the same page, the three met, and Da'Vonne claimed David said he didn't feel like they needed to get to know each other, which hurt her feelings because he seemingly tried to connect with everyone else.
Da'Vonne explained why she felt burned by David
During Week 2, when David landed on the block, Da'Vonne explained she told everyone she would not vote him out of the house to the point where others began spreading showmance rumors about them.
She then claimed David asked her to stop making a point about not voting him out because he felt they were becoming targets. Although Da'Vonne initially understood, she became irritated after discovering that he named her as his "untouchable" to Tyler Crispen.
Additionally, the cast received cameras to take pictures with everyone, and Da'Vonne felt David showed no interest in flicking up with her. According to Da'Vonne, their miscommunication came to a head during the third week.
David told her and Bayleigh that Cody Calafiore and Tyler informed him Da'Vonne tried flipping the votes against him the previous week.
Because she felt like she went overboard telling everyone she would not vote against him, Da'Vonne got upset that David seemingly believed them.
After "fact-checking," the three-time competitor concluded that he was in the wrong. A couple of weeks later, when she landed on the block with Bayleigh, the BB21 returnee admitted he campaigned against her, causing Da'Vonne to think he crossed her four times.
Da'Vonne says she was unable to salvage the relationship with David
The following week, she, David, and fellow outsider Kevin Campbell decided to vote against the house to keep Ian Terry over Tyler. Believing Nicole Franzel wanted to save her number one ally, they thought the four votes would force then-Head of Household Dani Briones to break a tie.
However, Nicole, who had more loyalty to The Committee alliance, flipped. Due to their miscommunication and believing he wanted to save Tyler, the three-time competitor blamed David for the flip.
According to Da'Vonne, the two talked following the eviction, when the Live Feeds were down and explained she tried to give him the benefit of the doubt, although others considered him an "Uncle Tom." The racial reference bothered David, who stormed away.
Later that night, a wall yeller, or viewer who screams outside information to contestants as they sit on the patio, informed Da'Vonne of the real culprit. She claims she apologized several times and lied to the others to get the heat off him.
In the jury house, the three-time competitor claimed she told David everything to clear the air with him but noticed he wasn't apologetic for anything.
After they agreed to drop it to enjoy their time in the jury house, Da'Vonne became offended when she felt he made fun of her religion. Finally, she pointed out that he seemingly quickly forgave Memphis Garrett for how he treated and spoke to him in the house but refused to let things go with her. As a result, Da'Vonne and David no longer speak.