'Big Brother': Da'Vonne Rogers Reacts to 'Division' in The Cookout Fans
Big Brother 23 is getting closer to the end. That means houseguests who have been working together are planning to turn on each other. Fans are also following suit. Da'Vonne Rogers reacts to The Cookout fans being divided.
The Cookout has been somewhat inspired by Da'Vonne Rogers
RELATED: 'Big Brother': Cody Nickson Defends The Cookout, Says Calling It Racist Is an 'Absurd Stretch'
The Cookout includes Hannah Chaddha, Tiffany Mitchell, Azah Awasum, Derek Frazier, Xavier Prather, and Kyland Young. They first agreed to never target each other until jury, then they agreed to stick together until they're the final six people in the house.
Their mission has been for Big Brother 23 to be won by a Black person. This would be a first in the show's history, and they figure this might be the only time it could happen.
The Cookout members have talked about doing this for all of the Black players that came before them including Da'Vonne. Hannah revealed her inspirations to the cameras on live feeds.
"Da'Vonne and Bayleigh [Dayton], I wouldn't have applied if I hadn't seen you two play together in all-stars, so I really hope that you guys are watching and you're cheering on The Cookout. I don't see why you wouldn't. But I hope you guys are rooting for The Cookout," Hannah said. Da'Vonne responded by tweeting "I'm rooting for you boo!!" 
Da'Vonne Rogers reacts to "division" in Team Cookout fans
RELATED: 'Big Brother' Spoilers: The Cookout Might Betray This Houseguest First
The Cookout is at a very delicate point in the game. There are four people that are outside of the alliance left in the game. Everyone is trying to figure out what is best for their game before it's just the alliance.
Kyland and Derek F have been talking about targeting Tiffany, Azah, and Hannah. It looks like the game might come down to men versus women because of this. Fans have been reacting strongly to all of this and Da'Vonne noticed it publicly.
"My TL is all over the place …. At 1st it was TEAM COOKOUT … now that we're getting down to the wire it's team 'My Fave' …. And I get it … the division is about to real…I … I'm gon' stick beside y'all …. I'm gon' stick beside y'all," she tweeted. "These arguments in my mentions [crying emoji," she then tweeted.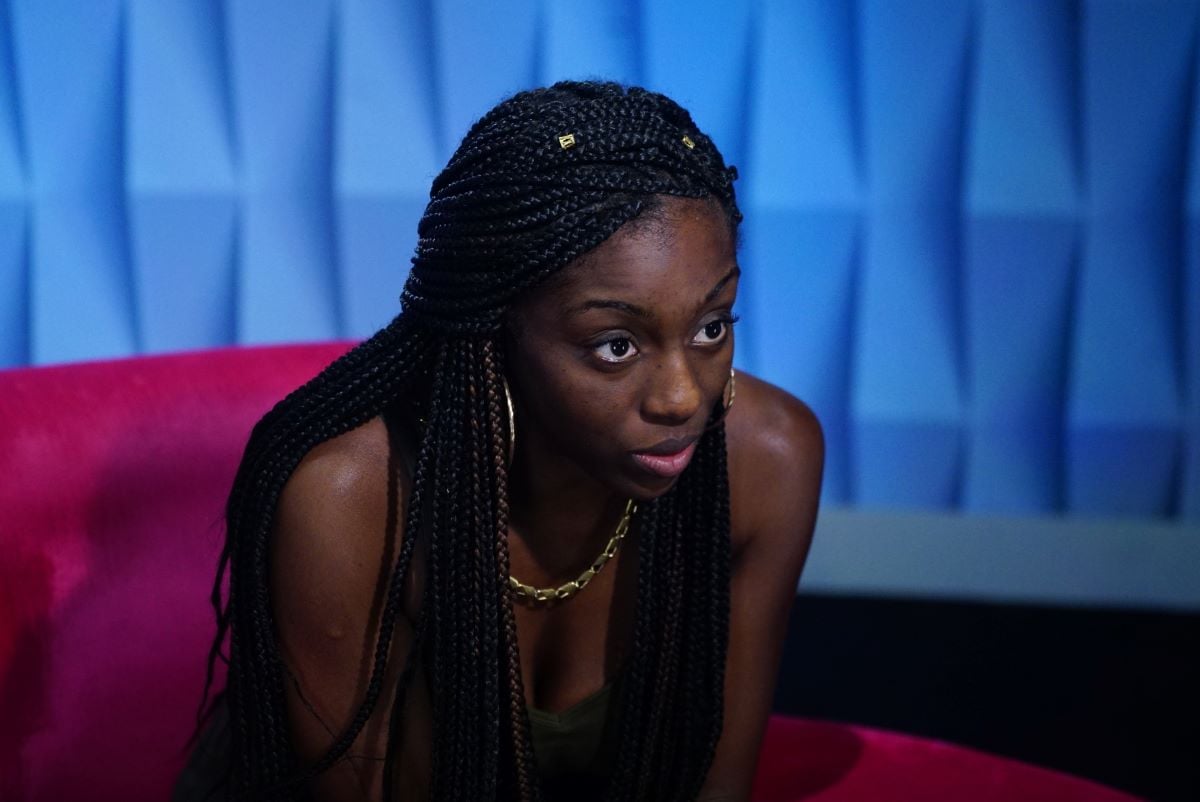 There was also an update from the live feeds that Azah was pleading for more bb bucks from America. Da'Vonne responded with, "Lmaooo give my good sis some money [crying emoji."
There will be one more chance for fans to vote and give the cast more bb bucks. This will give them a chance at advantages in the High Roller's Room. Right now, Derek F has the most money. Time will tell how the infighting between The Cookout will end.