'Big Brother': Da'Vonne Rogers Regrets 1 Thing She Did in the House
Sadly, things got messy at the end of Da'Vonne Rogers' time in the Big Brother house. That's because a lie mislead her into turning on David Alexander. Da'Vonne talked about regretting one thing she did in the house after her eviction.
David Alexander was set up by a flipped vote on 'Big Brother 22'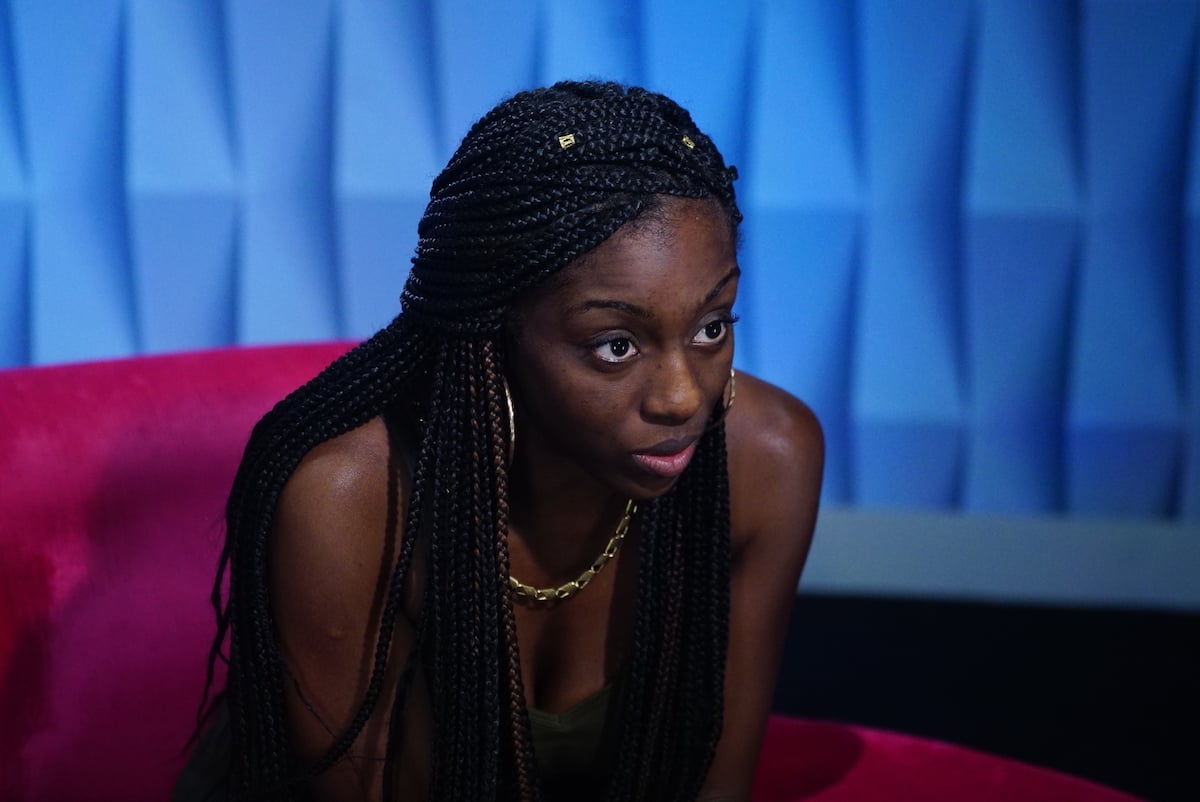 David, Da'Vonne and Kevin Campbell were kept out of the main alliances throughout the season. But they saw an opportunity in trying to split up the alliance when Ian Terry and Tyler Crispen were on the block.
They planned to teamed up with Nicole Franzel to flip her vote to keep Ian. That way it would be a tie and Dani Briones, who was Head of Household, would have to break it. This would show her cards.
Would she side with most of The Committee by keeping Tyler? Or would she try to pull in Ian to be another number to her side by keeping him?
Nicole told Dani about this plan and she flipped her vote to evict Ian. But she blamed it on David and Da'Vonne believed it.
A fan revealed Nicole Franzel lied before Da'Vonne Rogers was evicted
Things got ugly between David and Da'Vonne. Da'Vonne asked Nicole if she lied about her vote in case she was wrong, but Nicole refused to tell the truth.
In the end, it looks like a fan revealed Nicole lied. "It took somebody to yell outside for them to be like 'I'm sorry,'" David told Enzo Palumbo on Sept. 24.
This was also addressed on the Sept. 24 episode. Da'Vonne explained why this situation was personal to her after she was evicted.
"I told her. I said 'Nicole, I'm a Black woman in the game. David is a Black man in this game. I do not want to be on television bashing him and calling him a liar if he did nothing wrong,'" she said. Da'Vonne said she would understand if it was a game move but Nicole still swore she voted Tyler out.
She regrets turning on David
Da'Vonne got to reflect on her time in the house with Us Weekly. She was asked if she regrets turning on David in the end.
"When I play this game, I usually don't have regrets," she answered. "That is something that I definitely regret. I regret going off on him and being upset with him and accusing him of something he didn't do."
She added that she didn't trust David before the lie and believed he sabotaged her game. "The trust was not there," Da'Vonne said. "It was just bad. But above all of that, I'm extremely apologetic and I hope that he can forgive me and that there can be a conversation and we can move forward. But I'm definitely sitting here like, ugh, I feel really bad. I feel terrible."
Time will tell how all of this will affect the jury. Fans will get to see how Da'Vonne will vote in the end.