'Big Brother': Derek X Compares Houseguest to Nicole F in Eviction Speech, Fans React
Nicole Franzel has played three seasons of Big Brother and won one. She's also a very polarizing person among the fandom. So it's a big deal that Derek Xiao compared one of the fellow houseguests to her in his eviction speech, and fans are reacting.
[Spoiler alert: Spoilers for the Big Brother 23 live feeds on Aug. 26!]
Sarah Beth targeted Derek Xiao on 'Big Brother 23'
Sarah Beth Steagall won Head of Household (HOH). She has been close to Kyland Young all season, so it wasn't surprising that he influenced her first nominations. She nominated Claire Rehfuss and Derek Frazier with the hopes she would backdoor Derek X.
Derek F was then taken off the block by Alyssa Lopez, who won power in the High Roller's Room. He was then replaced by Xavier Prather. Luckily for him, he won the veto competition, and unluckily for Derek X, he wasn't able to play.
In the end, Sarah Beth got her wish, and she put Derek X next to Claire on the block. The Aug. 26 episode showed Tiffany Mitchell encouraging him to fight hard to stay. He did and he had an interesting eviction speech.
Derek X compares fellow houseguest to Nicole Franzel in eviction speech
"Houseguests, in Big Brother, I believe there are inflection points that change the course of the game," he started. He said the first one was in week five when there was a strong group, and he took out Christian Birkenberger.
"That was bad for my personal game, but I thought it created a more fair house for everyone else," he said. "I believe this week I see a second inflection point. There's someone in this house, I believe is playing a Nicole F game. I am her biggest threat in this game, and if I stay, I can promise I can take this person out and I will be your biggest shield."
Derek X said he knows his promise means he won't make it to the end. But he wants to play to give the people he cares about a fair shot at winning. Earlier in the episode, he said those people were Hannah Chaddha, Azah Awasum, and Tiffany. 
Derek X never said who he was comparing to Franzel. But it's safe to guess it would be Sarah Beth, given she put him on the block, and he wouldn't randomly target any of the other women. Sadly, the speech didn't work, and he was evicted with a vote of 5-2.
'Big Brother' fans react to Derek X's speech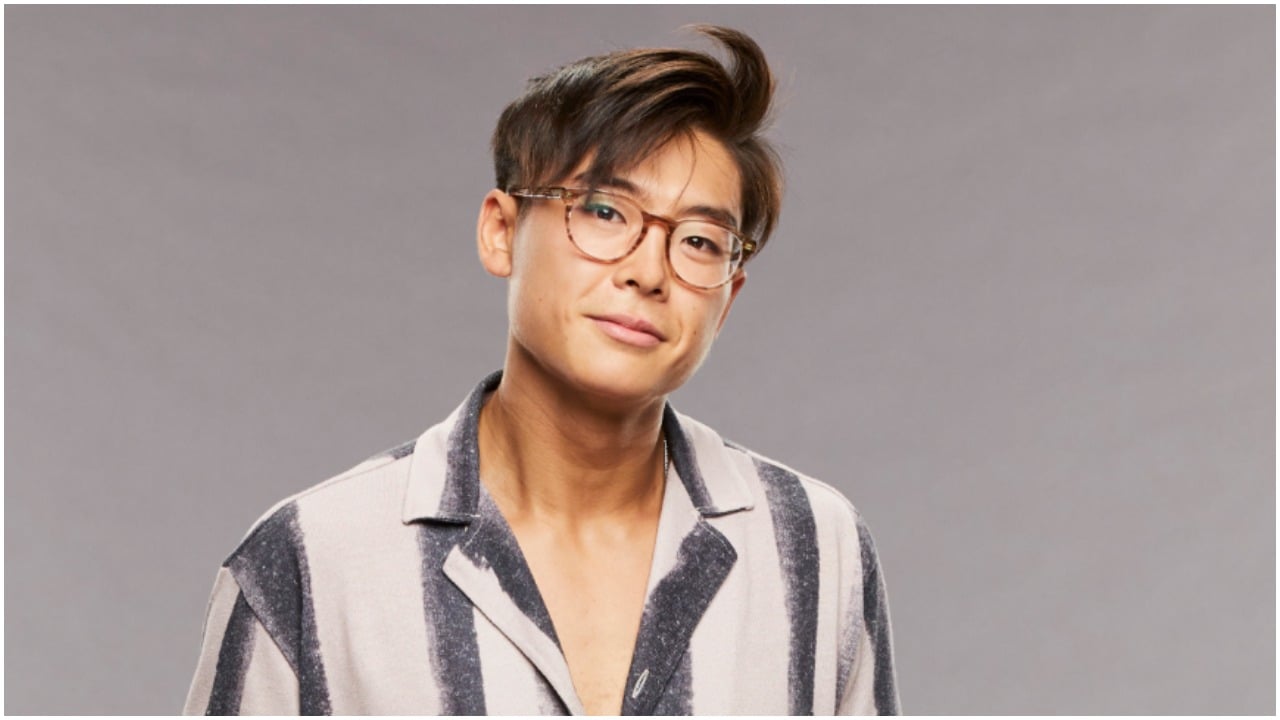 Fans had a lot to say about Derek X's name drop. They shared their reactions in a Reddit thread. 
"A NICOLE F GAME LMAOOO BABY D IS SAVAGE D NOW," one person wrote.
"DX might have had the first attack strategy speech this season. Everyone else just talks about themselves," another fan wrote.
"Okay I do not stan DX as much as everyone else, but I will love him FOREVER for shading Nicole F live on national television [crying emojis]," a third fan wrote.
"Nicole F not gonna invite DX to her wedding," one person joked.
"F–k, DX saying SB was playing a Nicole F game is my fav part of the season hands down," another fan wrote.