'Big Brother': Derek X Recreates Gordon Ramsay and Julie Chen Moonves' Meme by Pranking Claire
What is Derek Xiao doing while hanging out with the jury? He's pranking and recreating a famous meme that includes the host of ​​Big Brother. This is the sketch that inspired it and how Claire Rehfuss reacted to the prank.
Gordan Ramsay and Julie Chen Moonves are in a famous meme together
Gordon Ramsay was in a sketch that spoofed Hell's Kitchen on The Late Late Show with James Corden. In it, Corden faced off with Julie Chen Moonves. 
Of course, Ramsay yells at both of them as they work. Chen Moonves holds a sandwich on a plate as Ramsay asks, "What is that?" He then makes her eat the unimpressive sandwich. He then has two slices of bread on the sides of her face and asks, "what are you?" She answers, "An idiot sandwich."
Not everyone is familiar with the sketch. But many have seen that exchange as a meme. The Big Brother 23 cast brought it back in a new video.
Derek X recreates the meme by pranking Claire in the 'Big Brother' jury house.
The jury is currently waiting for the finale to cast their votes in the jury house. Claire made a video answering fan questions. One of them is what she's looking forward to most in the jury house.
"Honestly, bonding with all these fantastic people," she said. "The cast was amazing this year, and I'm looking forward to hanging out with them, just chilling out, hanging out by the pool, playing some games."
She continued, "Of course, we've gotten into the card games, and I love that. I couldn't play with my cards, and I was the Duke of the Deck. But here, we can play card games."
Claire then stopped in the middle of answering a question to look to the side. "I'm paranoid," she revealed. "I'm watching DX right now. Try to sneak up and do a prank on me."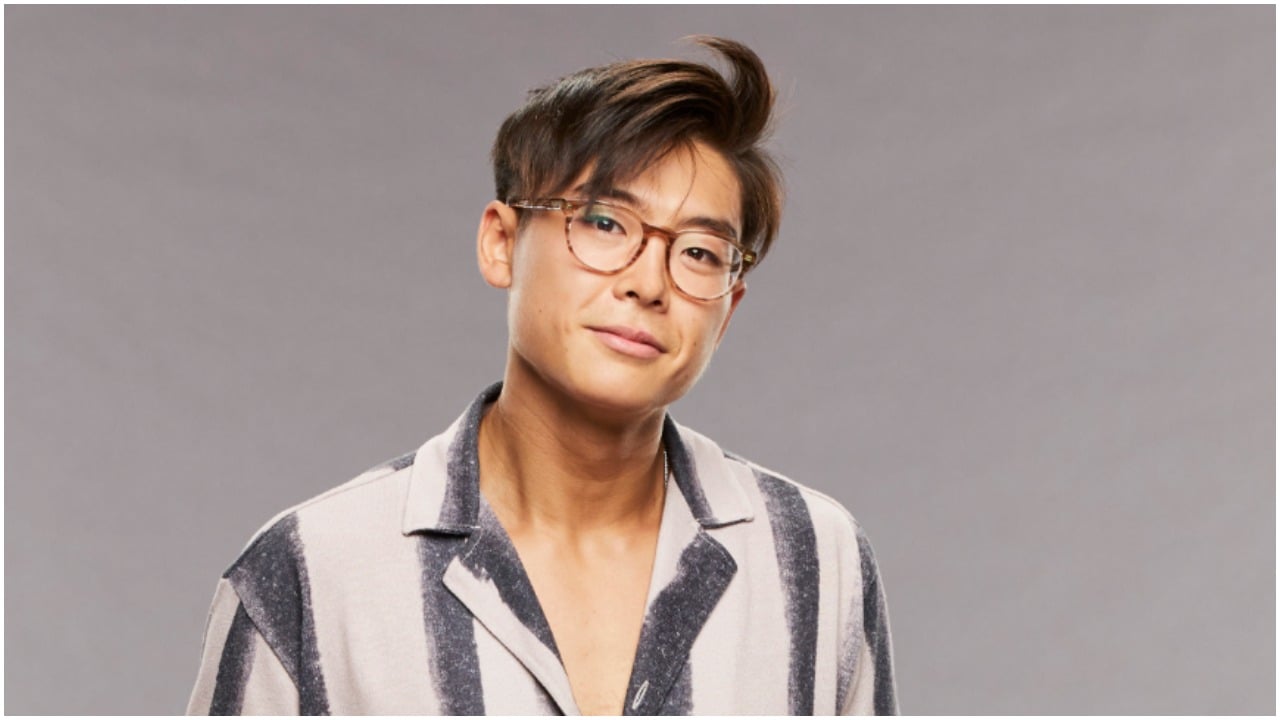 He was later successful. Derek X snuck up behind her, then smashed slices of bread on the side of her face and asked, "what are you?" She answered, "An idiot sandwich." 
He then said, "I wasn't sure if you would get it." Derek X said he was planning to crack an egg on her, but it wasn't vegan. The Hell's Cafeteria sketch is from 2015. Some Big Brother fans on Twitter admitted they just realized it was Chen Moonves in that famous meme.
It looks like the jurors are having fun doing things they weren't allowed to do while in the Big Brother house like swim and play cards to pass the time. Soon they'll reunite with the other Big Brother cast members to vote on who will win on the CBS show.