'Big Brother': Derrick Levasseur Apologizes For Fueling Rumors Nicole Franzel Got Him Kicked off 'All-Stars'
Big Brother 16 winner Derrick Levasseur revealed he would not return for All-Stars due to his daughter not wanting him to leave and the ongoing pandemic. However, he admitted he wasn't happy with former co-star Nicole Franzel alongside a video that claimed she got him removed from the BB22 cast. Even though he later denied the rumor, many fans still believe the BB18 champ had something to do with getting their favorite players off the highly anticipated All-Stars season.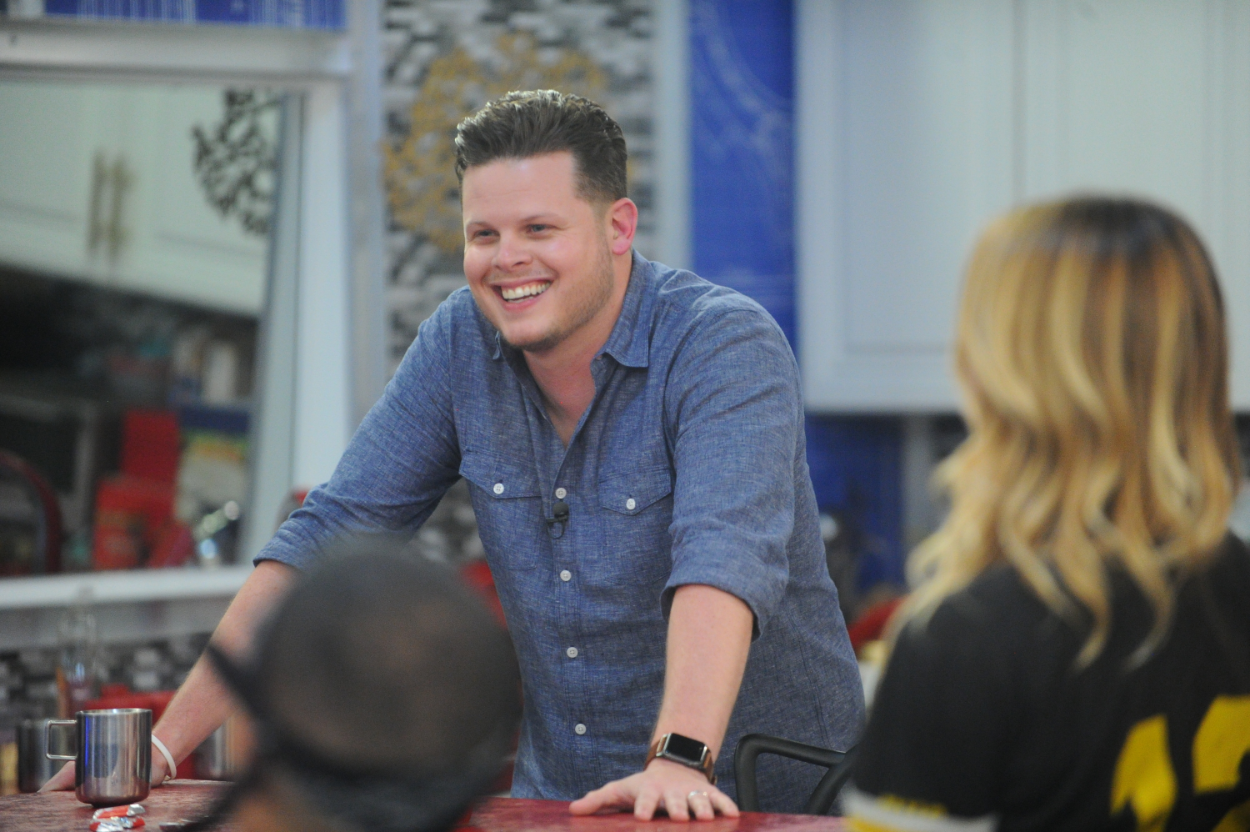 Derrick Levasseur not returning for 'Big Brother 22: All-Stars'
When rumors began that the upcoming season of Big Brother would consist of all returning houseguests for the first time since 2006's All-Stars, many claimed season 16 champ Derrick Levasseur immediately agreed to join the cast.
However, the COVID-19 pandemic forced the studio to delay the season. CBS announced it would have the highly anticipated All-Stars season and released several mandates it will follow to guarantee the safety of the houseguests and crew.
Even so, multiple potential returning players backed out due to the risk of catching COVID-19 and leaving their families behind in the middle of the global pandemic.
Levasseur stated he would not return because of COVID-19-related concerns, and his daughter asked him not to go.
Nicole Franzel allegedly got Derrick Levasseur kicked off 'Big Brother 22: All-Stars'
A YouTuber claiming to have former houseguests and family members of rumored returning players as sources, posted a video to Twitter accusing BB18 winner Nicole Franzel of "snitching" on Levasseur and BB10 champ Dan Gheesling.
According to the user, Franzel found out about the All-Stars season because BB19 winner Josh Martinez and BB19 runner-up Paul Abrahamian called her and asked her if she also received an invite.
Even though Franzel didn't, the YouTuber alleges that she acted as a "spy" for producers and told people she was on the cast to get invited into group chats where potential returnees strategized before the game.
Then, the BB18 champ reportedly told producers about the group chat, allegedly started by Levasseur and Gheesling, which supposedly resulted in the removal of the fan favorites.
Derrick Levasseur apologized for fueling the rumors
Even though many people didn't initially believe the story, it grew legs after the BB16 winner quote tweeted the video, adding, "I won't lie. Not happy with Nicole right now. But there was never a group chat that I was involved in."
Presumably Victor Arroyo, former co-star and Franzel's fiancé, denied the rumors in a tweet from their official podcast handle. He also called Levasseur out and told the Breaking Homicide host to "tell the truth or stay quiet."
A couple of hours later, the BB16 champ slammed the rumors in a follow-up tweet and asked people not to "blame her." He broadcasted live on Instagram a couple of days later and apologized to his friend.
While Levasseur didn't explain why they weren't on the best terms, he admitted he was "wrong" to express those emotions alongside the video. The television host also acknowledged how bad it looked and reiterated that Franzel had nothing to do with him not returning for the upcoming season.
Big Brother 22: All-Stars premieres Aug. 5 at 9 p.m. EST on CBS.