'Big Brother' Fans Are Mad About Derek F's 'Misogyny' in Tiffany Blow Up
Derek Frazier and Tiffany Mitchell are struggling to work together on 'Big Brother 23'. Fans are mad about how he talked about her.
Things are starting to get heated on Big Brother 23. That's because  The Cookout was split on how to vote this week. Derek Frazier and Tiffany Mitchell were on opposite sides of the vote and fans weren't happy with how he talked about Tiffany behind her back.
[Spoiler alert: Spoilers for the Big Brother 23 episode that aired on Aug 12!]
The Cookout was torn between Sarah Beth and Christian on 'Big Brother'
The Aug. 12 episode showed Christian Birkenberger fighting to stay in the house. He tried to convince Tiffany to keep him and assumed she was the swing vote. Tiffany then went to Britini D'Angelo, Derek F, and Azah Awasum and told them they need to tell Christian he doesn't have their votes, so he stops pressuring her. They were against it and Tiffany said if Britini doesn't tell Christian that she'll do it herself. After Tiffany walked out of the room Derek F said, "I'm not worried about that b-tch."
This really angered Derek F. and he told Azah he wants to leave The Cookout. "I don't want to work with this b-tch anymore. I don't," he said to Azah. "Tiffany is trying to go out there and make decisions and boss people around and that doesn't sit well with me. I don't listen to no one except my mother and God. So the last time I checked she is not my mother Sherri and she is not God himself. So she's not gonna tell me or tell people on my team what to do." 
He later said, "I don't do good with people that wanna try to act like they're bullies or try to act like the boss. B-tch, you're not the boss." Azah tried to calm him down.
Tiffany then decided she wanted to flip the vote and keep Christian. Xavier Prather already wanted to keep him and she managed to convince Claire Rehfuss to do the same. Tiffany wanted to talk to Britini alone to convince her but Derek F and Azah followed. This angered Tiffany and questioned why they would do that if they're supposed to work together.
'Big Brother' fans are mad about Derek F's "misogyny" in Tiffany blow up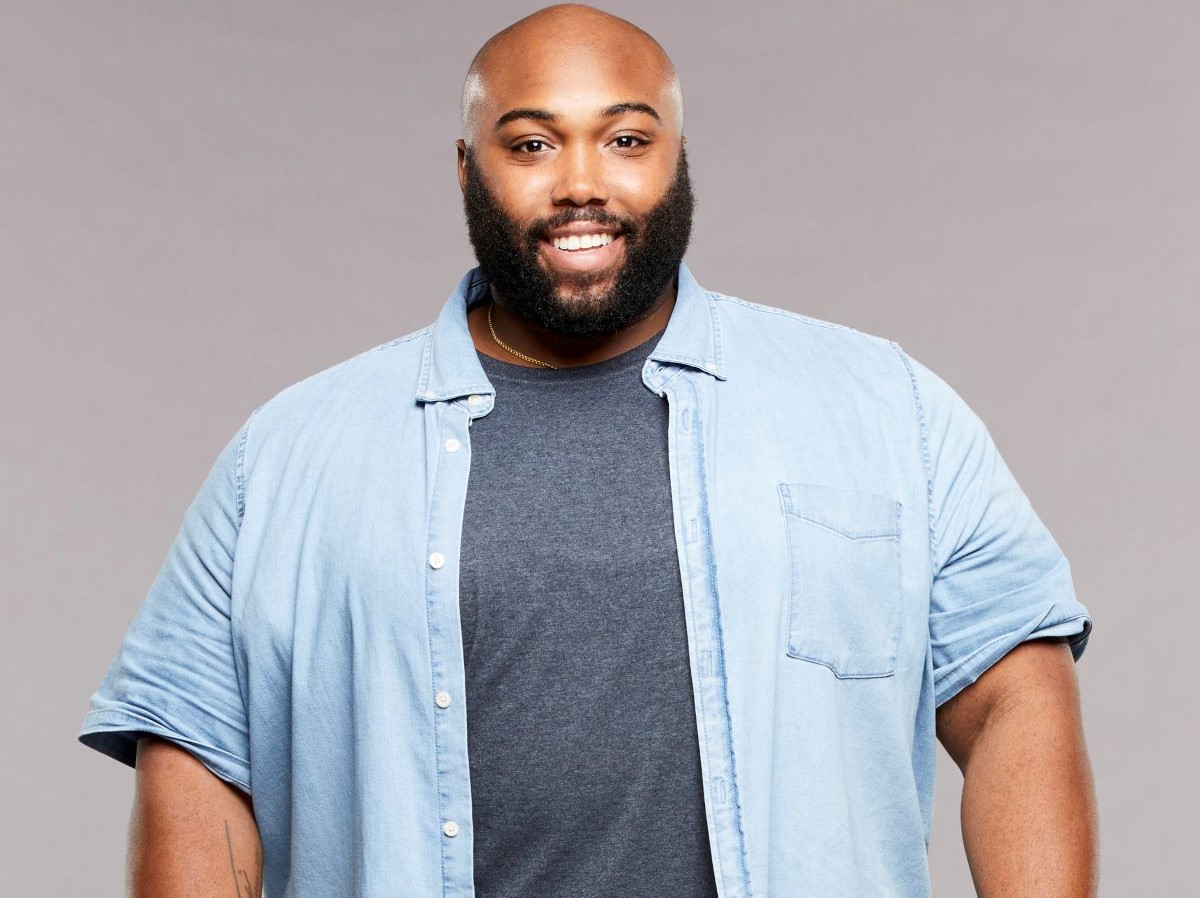 Fans reacted to the heated episode in a Reddit thread. Many fans were angry about how Derek F talked about Tiffany.
"I really am getting tired of DF's misogyny. I don't think Tiffany did the best thing and I don't think she's a particularly warm person but Derek hates women," one person wrote.
"Has nobody ever checked Derek F on the way he speaks about women?" another fan asked.
"Wow. They really put DF on television calling Tiffany, a Black woman, all types of bum b-tches. I'm embarrassed," a third fan wrote.
It's safe to say multiple fans were angry about Derek F's choice of words that were shown in the episode. Britini and Tiffany ended up voting to evict Christian. Christian was evicted with a vote of seven to two.