Upset 'Big Brother' Fans Think Alyssa Is Being Targeted for Her Looks Like Amber Borzotra
Big Brother fans sometimes compare current houseguests to people from previous seasons. This season people are comparing Alyssa Lopez to Amber Borzotra because of how male houseguests targeted them.
[Spoiler alert: Spoilers for Big Brother 23 episode that aired on July 11!]
Who is Amber Borzotra?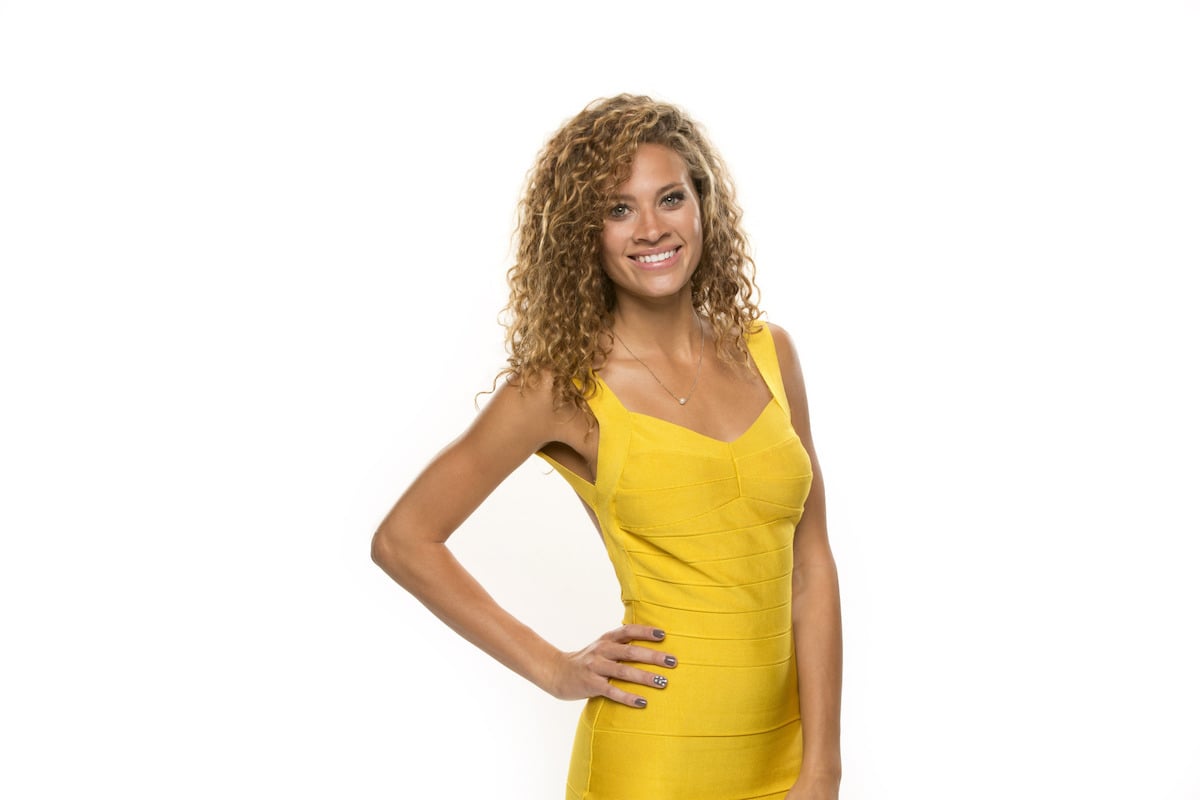 RELATED: 'Big Brother 23' Fans Noticed Something Was 'Off' in the Team Draft
Amber was a houseguest on Big Brother 16. She was part of the Bomb Squad but was eventually backdoored and evicted. She came in 12th place that season.
Caleb Reynolds was also a houseguest that season, and he was interested in Amber. He admitted to having a crush on her immediately. He even told other houseguests that she didn't want to be seen alone with him because she doesn't want other people to think they have "something going on."
Caleb later told Amber about his crush on her, and she didn't feel the same way. Caleb later said he didn't want to give up. Caleb was also part of the Bomb Squad. He later came up with the plan to take someone else off the block and put Amber on because she seemed like she was floating to the other side of the house.
Zach Rance made a speech when Amber was put on the block. He claimed Caleb saved her twice in the game and risked more money on her "than all of your boyfriends have spent on you combined." He also pointed out Caleb gave her blankets and ate a pickle just to go on a date with her.
Amber later said she felt pressured by Caleb, and it was hurting her game. It got back to Caleb that she wanted to target him because of this, and so they evicted her.
Alyssa Lopez of 'Big Brother 23' is getting compared to Amber Borzotra
RELATED: 'Big Brother 23' Houseguests Say They Would've Evicted Nicole Franzel Last Season
Alyssa Lopez's game is in trouble in the first week of Big Brother 23. That's because Brandon "Frenchie" French put her on the block with Kyland Young.
Alyssa asked Frenchie why he chose her on the live feeds. One of the reasons he gave was that she seemed really close to Christian Birkenberger to the point where they might start a showmance. They both denied this and claimed this had more to do with their looks.
'Big Brother' fans are comparing Alyssa Lopez and Amber Borzotra
RELATED: This 'Big Brother 23' Houseguest Co-Founded a Game of 'Survivor' You Can Watch
It didn't take long for fans to start comparing Alyssa's situation to Amber's situation after watching this go down on the live feeds on July 9. "Smile if you were targeted because a man couldn't control himself around you. #BB23," one fan tweeted with a side-by-side photo of Alyssa and Amber.
One fan mentioned Alyssa is being targeted because Christian "follows" her. So someone else replied with a picture of Amber and the words, "I've heard this story before #bb23."
A third fan also posted a picture of them and wrote, "pose if you're being seen as a threat because of a boy that has a crush on you and isn't your fault #bb23."
Only time will tell if Alyssa will suffer the same fate as Amber. But it doesn't look like fans are happy with why Frenchie put her on the block.