'Big Brother': Fans Think Memphis Garrett and Christmas Abbott Broke up Following Cryptic Post
Big Brother stars Memphis Garrett and Christmas Abbott began a romantic relationship following their time competing on season 22 together. A couple of months after they announced their relationship status, Memphis posted a cryptic message, leading fans to believe they already split.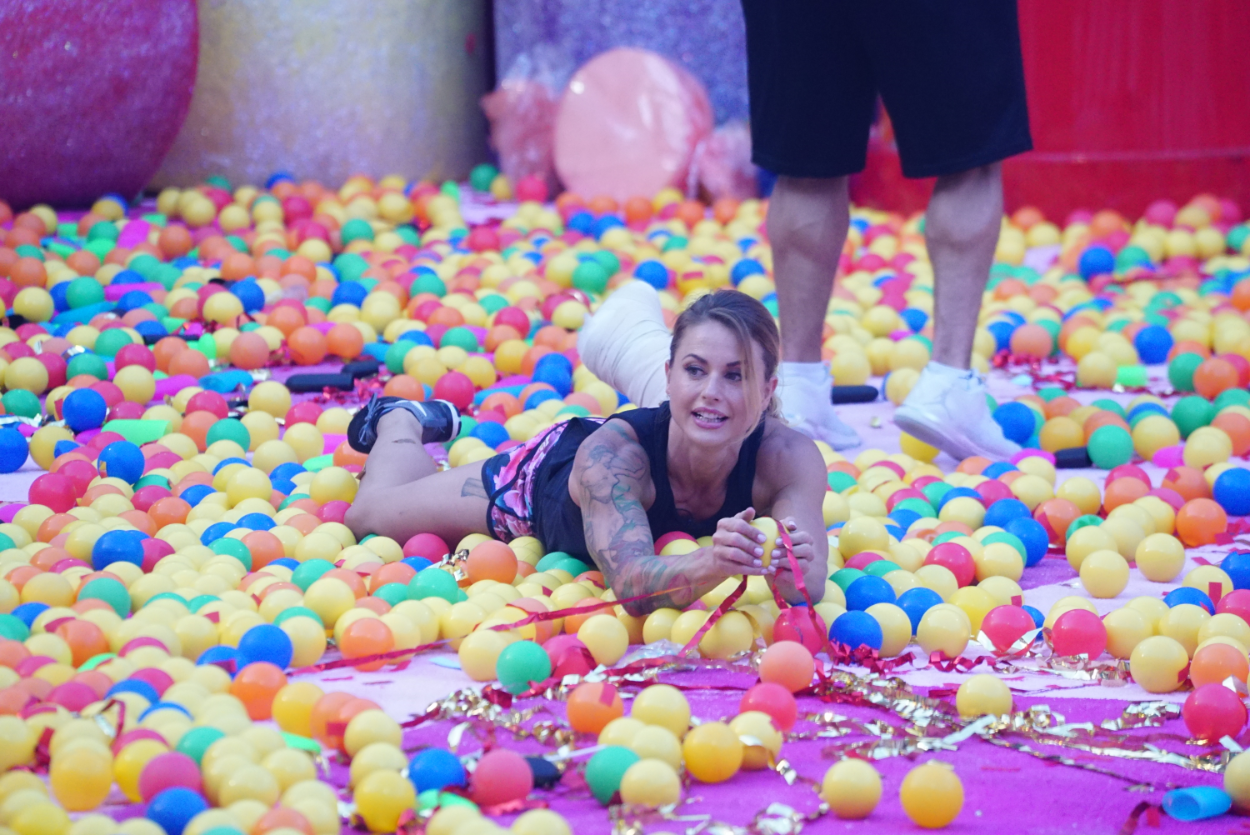 Memphis Garrett and Christmas Abbott met during 'Big Brother 22'
BB10 runner-up Memphis Garrett and BB19 finalist Christmas Abbott returned for BB22, the second all-stars season. He formed The Committee, a six-person alliance, during the first week and approached Christmas about joining the group, to which she agreed.
His dominant alliance went on to control the entire season, winning nearly every Head of Household competition. During the triple eviction, the group had to split but the two survived by winning an HOH and Power of Veto.
Moving forward, the pair pledged allegiance together but ended up on the block next to each other shortly later. Viewed as the biggest threat, Memphis was evicted a week before Christmas, respectively placing fourth and fifth.
During their time in the house, many fans thought the two fell for each other as Live Feed viewers believed they shared a kiss under the covers. Memphis and Christmas, who were in serious relationships while living in the house, denied kissing but later announced they began dating.
Memphis and Christmas began dating following the season
A couple of months after filming wrapped, on Dec. 1, the couple shocked the BB community by revealing they began a romantic relationship. In an interview with E! News, Christmas called Memphis her "home," and he doted on her "smile, laugh, and authenticity."
The BB19 finalist also announced the news on her Instagram with three pictures featuring her new boyfriend and reiterated her point that they never kissed in the house in the caption.
Additionally, Memphis confirmed their status on social media, noting they "tried to fight it but fate had its own plan" and that he's "excited for the future" with his BB co-star.
Although the relationship reveal shocked many, others, namely Live Feed viewers, claimed they saw it coming as the two seemingly flirted in the house and used code words.
Fans think Memphis and Christmas broke up
Following the announcement, the couple made their first public appearance together during a charity event a couple of weeks later. Although it seemed as the two had a good time, they seemingly didn't interact with the other reality stars and received hate from a few fans they met during their time.
They have continued to hang out in Memphis' current town in Florida as Christmas' son also lives in the Sunshine State. A couple of months after they publicly began dating, fans already think the couple split due to a cryptic post the two shared on their social media.
Memphis uploaded a picture of a quote that read, "Eventually, all things fall into place. Until then, laugh at the confusion, live for the moments, and know everything happens for a reason." He then tagged Christmas with a red heart emoji, and she reposted the image.
While some fans believe it means the couple amicably broke up, others think they wouldn't have tagged each other if that were the case. The two are still following one another on Instagram and haven't deleted pictures with each other. Therefore, they are likely still together. Big Brother returns in 2021.