'Big Brother': Are Fans Turning on America's Favorite Houseguest Da'Vonne Rogers?
During Big Brother 22, three-time competitor and well-liked personality Da'Vonne Rogers won the coveted America's Favorite Houseguest award. However, following her two-hour YouTube video where several fans felt she unnecessarily "bashed" co-houseguest David Alexander, many are beginning to turn on her.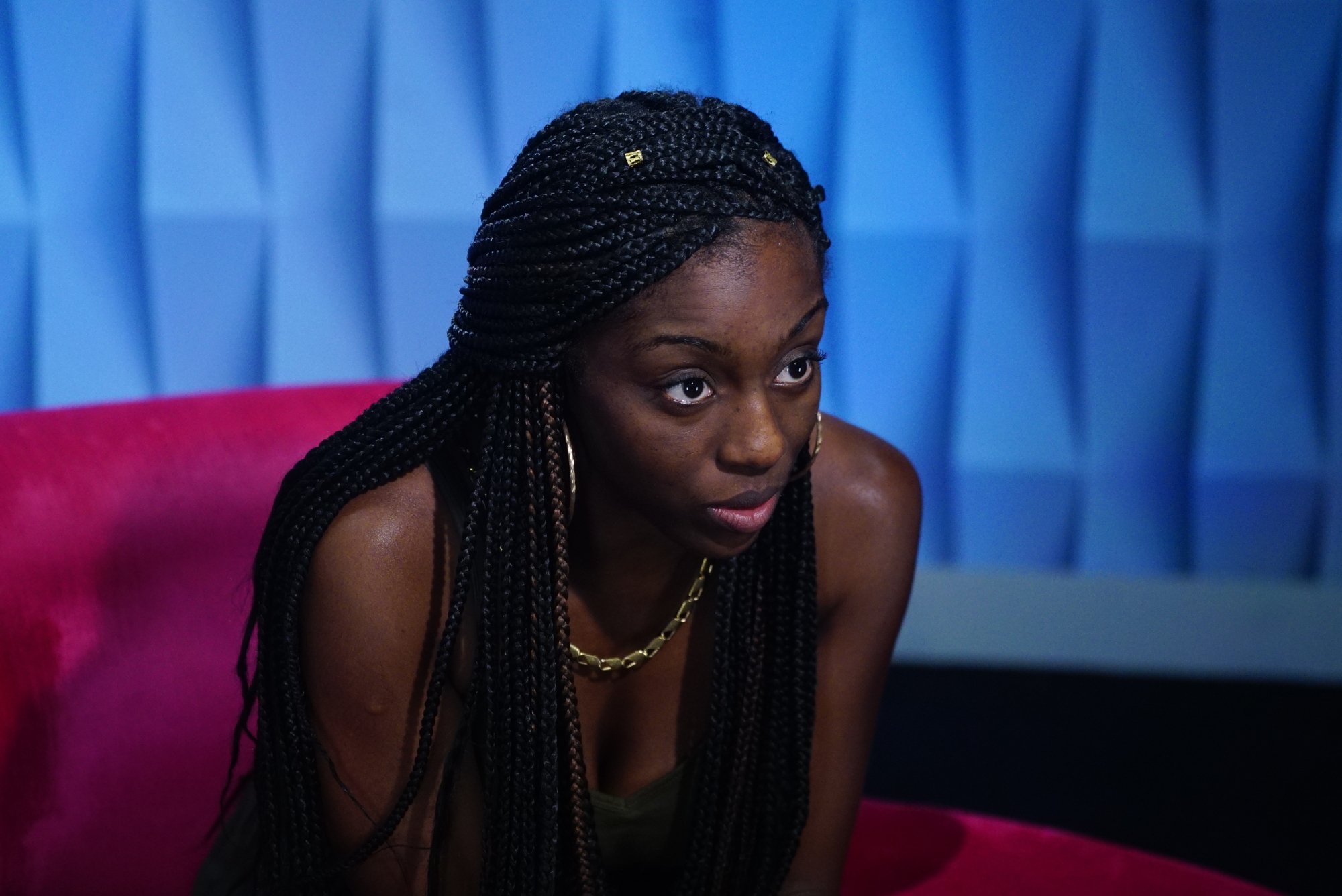 Da'Vonne Rogers explained the strained relationship with David Alexander
A few months after Big Brother 22 ended, Da'Vonne Rogers detailed why she and co-houseguest David Alexander no longer had a friendship in a YouTube video. She explained, from her perspective, how she attempted to work with him from the beginning of the competition but felt he wanted nothing to do with her.
The three-time competitor also thought he crossed her multiple times in the game. Therefore, she believed he secretly flipped during the Ian Terry vote, upsetting her.
After receiving outside information that David voted as planned, she claimed she repeatedly apologized and seemingly left on a good note.
When they reconnected in the jury house, Da'Vonne felt he refused to move past the situation and made fun of her religion. Therefore, the two decided they shouldn't be friends.
David responded to her video; Da'Vonne clapped back
In response to her video, David claimed he "chooses to see the good in you" and noted he hopes the two could use their past to strengthen their friendship in a tweet.
He closed with several hashtags, including "life is good, "love is better," and "I choose love," to which Da'Vonne replied, one should have been "I choose white."
When BB21 co-star Ovi Kabir asked if David planned on responding in his own video, he confirmed would. Da'Vonne then quote tweeted Ovi and told him to stay out of "black folks' business." BB21 houseguest Tommy Bracco also jumped into the conversation and claimed David "consistently puts good into the world."
The three-time competitor responded again, writing, "I wish they defended him this heavy when ol' boy called him a n***a," before deleting all of her clapbacks.
Why fans are seemingly turning on Da'Vonne
Following the video and Twitter exchange, many fans noted Da'Vonne's behavior in the situation "soured" them on her. Several Reddit users pointed out how much hate David has received, they assume from her fans, regarding his perceived mistreatment of Da'Vonne.
Therefore, a few have noted they are concerned about his mental health. However, they noticed the three-time competitor hasn't asked anyone to stop, causing them to think she's OK with the trolling comments. Many explained in a Reddit thread that they previously liked Da'Vonne during season 17 when she figured out the twin twist and BB18 for standing up to Frank Eudy and Paulie Calafiore.
However, several noted they began turning on her during BB22 as they felt she dismissed Kevin Campbell's Black experience because he's of mixed race. Many also called her "manipulative" and "unlikable" for the "pointless" video and admitted they were "ashamed" for voting her to win America's Favorite Houseguest.
Additionally, others didn't appreciate how she seemingly implied David was a "white apologist" for not wanting to work with her because they felt she wanted to trust members of The Committee over him. While several BB fans agree with Da'Vonne, others think she went too far, causing them to turn on someone they once voted their favorite player.