'Big Brother' Star Holly Allen Claps Back at a Fan Who Accuses Her of Living off Jackson Michie
'Big Brother' star Holly Allen clapped back at a fan who rudely accused of her 'living off' her boyfriend and BB21 winner Jackson Michie.
After spending three months locked inside the Big Brother house, Season 21 winner Jackson Michie and his girlfriend, runner-up Holly Allen, have spent the past couple of months quarantined together due to the coronavirus (COVID-19) pandemic. In an Instagram post where Holly talked about how she's staying positive amid everything, a fan rudely asked her if she's "living off Michie," and the 32-year-old savagely clapped back.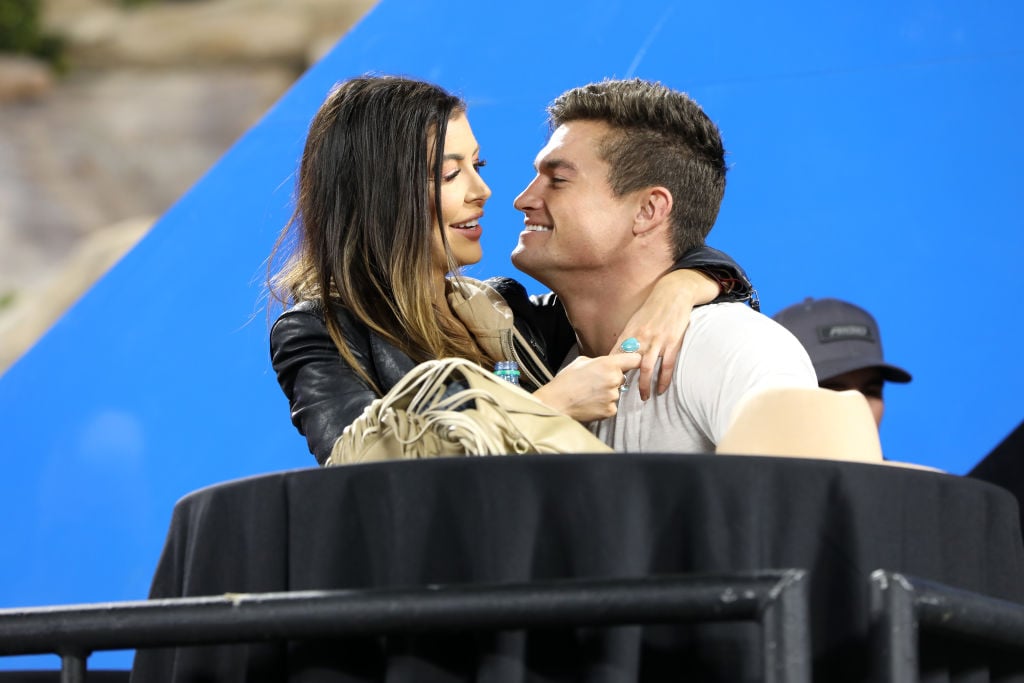 Holly Allen met Jackson Michie on 'Big Brother 21'
In the summer of 2019, former pageant beauty and wine safari guide Holly Allen met Los Angeles based server Jackson Michie in Big Brother 21. The two were a part of the same majority alliance and eventually developed romantic feelings for each other.
However, they were alienated from the house after his ally Jack Matthews exposed Holly's pre-existing relationship with houseguest Kathryn Dunn, who also worked in the pageant industry.
Due to Jackson's record-setting challenge wins and their final four alliance with Cliff Hogg and Nicole Anthony, the couple made it to the end, the only showmance to do so.
Even though some female jurors didn't like the way Jackson spoke to them, overall they felt he played the best game and awarded him the win and $500,000 in a 6-3 vote over his girlfriend.
Holly Allen and Jackson Michie continued dating after 'Big Brother 21'
After the couple left the BB house, they continued to regularly see each other as they hung out with several of their castmates for a couple of weeks after the show wrapped. A few months later, the two moved into a LA apartment together.
Additionally, they spent Thanksgiving with Jackson's parents in Nashville and Christmas with Holly's family in Wyoming. Recently, the two have quarantined themselves together amid the coronavirus (COVID-19) pandemic and decided to adopt a dog they named Sahara.
Because Holly is considered high risk, the couple rarely left the apartment and focused on training their new pet as well as socializing her with their other dog, Jackson.
A month later, the couple visited their families separately. While Holly took her dog, who she adopted in 2016 and named after a Wyoming ski resort, Jackson did not seem to have Sahara with him. 
Holly Allen clapped back at a fan who accused her of living off Jackson Michie
In an April 1st Instagram post, Holly checked in with her followers to ask how they've been handling the coronavirus-related stress. She explained that while she's "used to being locked away" from her time on Big Brother, she struggled with the "claustrophobia" and still is during the coronavirus lockdowns.
Additionally, the 32-year-old claimed she feels more stressed out now because she feels "helpless." Holly shared she's spending more time in the sun on her patio, talking to friends and family often, and "making ridiculous TikToks" with Jackson and her dog to help her anxiety.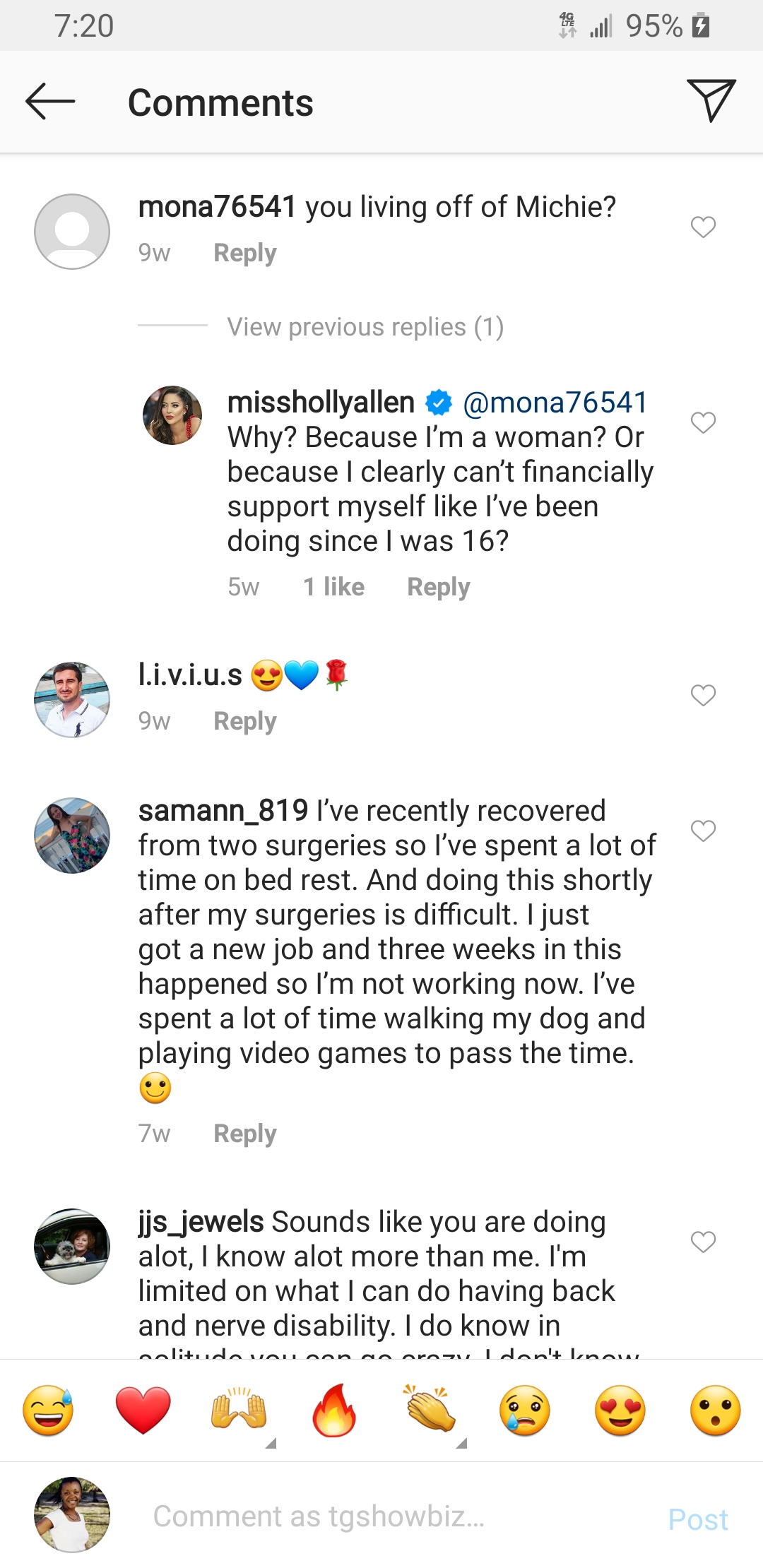 She asked her followers to comment on what keeps them positive during the stay-at-home orders, and several did. While many shared they were planning on rewatching her season of Big Brother or "decluttering" their house; one follower asked if she was "living off Michie."
The BB21 runner-up clapped back, asking, "Why? Because I'm a woman? Or because I clearly can't financially support myself like I've been doing since I was 16?" Although their exact financial situation is unclear, Holly still made it known that she's capable of taking care of herself and isn't with Jackson for money.