'Big Brother': Holly Allen Says Kat Dunn Only Wanted 'Relevancy and Followers' From the Show
Kathryn Dunn and Holly Allen competed on Big Brother 21 together but already met each other before entering the house because they ran in the same circles. However, the two recently had a falling out and no longer communicate. In a July 2020 interview, the BB21 runner-up opened up about her experience on the show and her recent breakup. Additionally, Allen threw some shade at her former friend.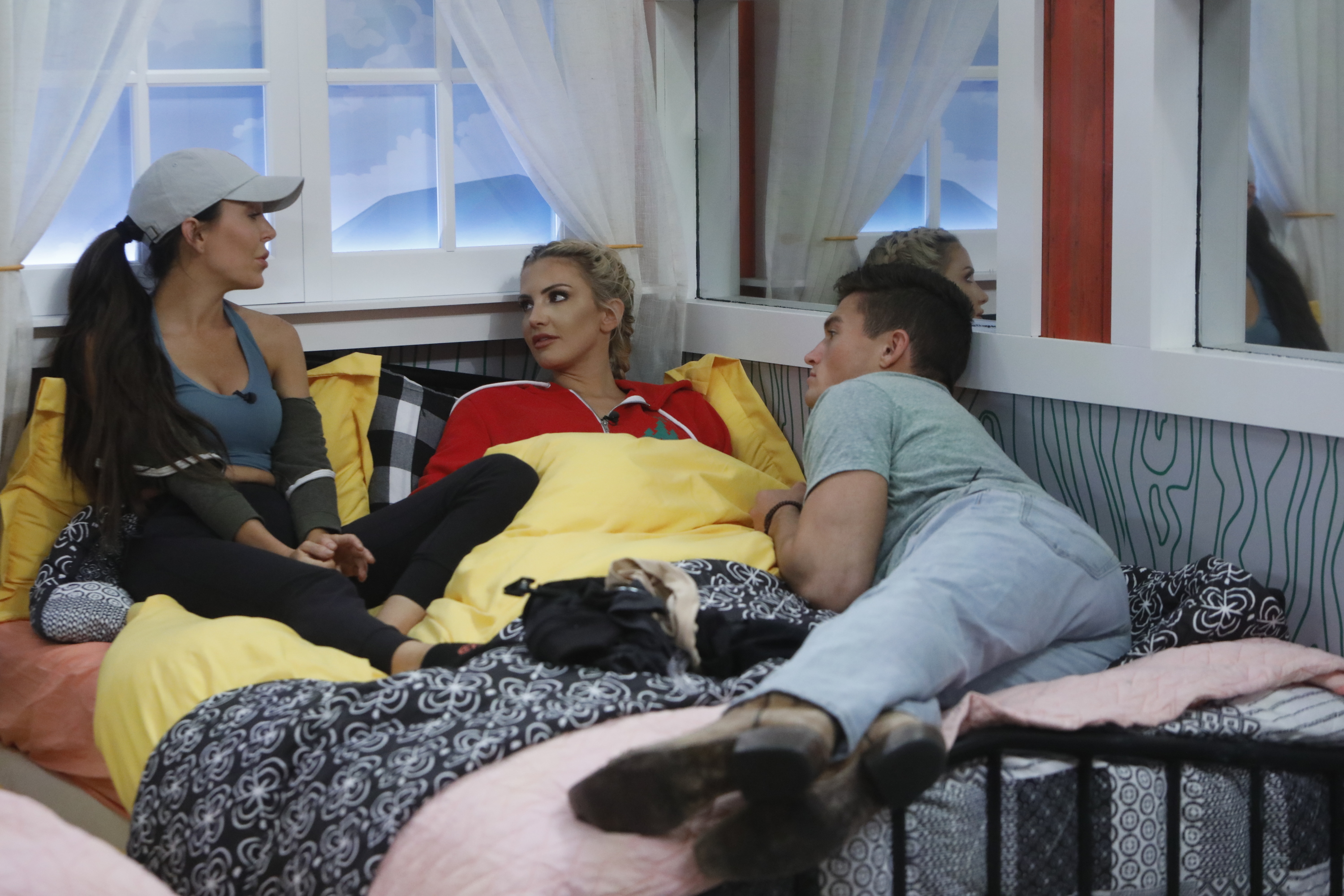 Holly Allen and Kat Dunn knew each other before 'Big Brother 21'
Los Angeles-based wine safari guide Holly Allen and Kathryn Dunn, a digital marketing executive from Texas, previously knew each other as they both competed in pageants. Allen won 2011 Miss Wyoming, and they both did promo modeling together.
Although the ladies didn't know each other well before they entered the house, the pair made a secret final two alliance together. At the beginning of the season, the digital marketing executive began a short-lived fling with eventual winner Jackson Michie who later moved on to Allen.
RELATED: 'Big Brother 21': How Holly Allen and Kathryn Dunn Were Connected Before the Show
When Dunn and Michie were a thing, she disclosed her past with the former Miss Wyoming to him. The 24-year-old server then told his closest ally, Jack Matthews, who exposed the secret to their alliance, putting a target on the pageant beauties' backs.
Dunn ended up leaving the house a couple of weeks later, becoming the second Jury member.
Holly Allen and Kat Dunn no longer on speaking terms
Allen and Dunn hung out several times after the show as they partied with several of their castmates in Las Vegas and visited Area 51. The former Miss Wyoming also took her new friends on a private tour around the Malibu Wine Safari, where she worked.
A couple of months later, the ladies reconnected in Colorado for a Boss Babe event. In January 2020, Michie and Allen, who continued dating after the show, moved into a Los Angeles-based apartment.
Dunn and Nick Maccarone, who began a relationship after falling for each other in the Jury House, visited the couple's new place shortly after they settled in. According to Dunn, the former friends had a falling out during the trip and haven't spoken since then.
RELATED: 'Big Brother 21' Stars Holly Allen and Kathryn Dunn No Longer on Speaking Terms
In an April 2020 US Weekly interview, the Texas-native claimed the two had more than a simple disagreement. Instead, Allen reportedly said "really hurtful things" that Dunn believes the former Miss Wyoming "harbored" which led to the ending of their friendship.
Allen and Dunn on longer follow each other on Instagram.
Holly Allen says Kat Dunn only wanted 'relevancy and followers' from the show
In July 2020, Allen appeared on The Publyssity Podcast, where she spoke about her Big Brother experience and a recent breakup. When venting her frustrations about how the edit portrayed her on the show, the BB21 runner-up acknowledged she should have played to the Live Feeds more but didn't know about the show's social media aspect.
The host asked if it's better to go on the series not knowing anything or if one should learn more before competing. Allen explained it all depends on what the person wants out of the experience.
RELATED: 'Big Brother 21' Star Kat Dunn Dating Blogger Steve 'Reality Steve' Carbone
She used Dunn as an example and claimed her former friends never saw or cared about the show but "wanted followers and relevancy," so she studied everything about the show before entering. Therefore, the Texas-native came in with a "marketing plan" as she knew she needed to create a catchphrase and do other things to build her following.
Dunn has also admitted her main goal was to become a social media influencer more so than winning.