'Big Brother': Holly Allen Admits She Regrets Dating Jackson Michie
Big Brother 21 winner Jackson Michie and runner-up Holly Allen dated for a year following the show before calling it quits. After refusing to speak negatively about their breakup, the former pageant queen began throwing shade on Instagram. While answering questions on the social media platform, the runner-up claimed she wished she never met her ex.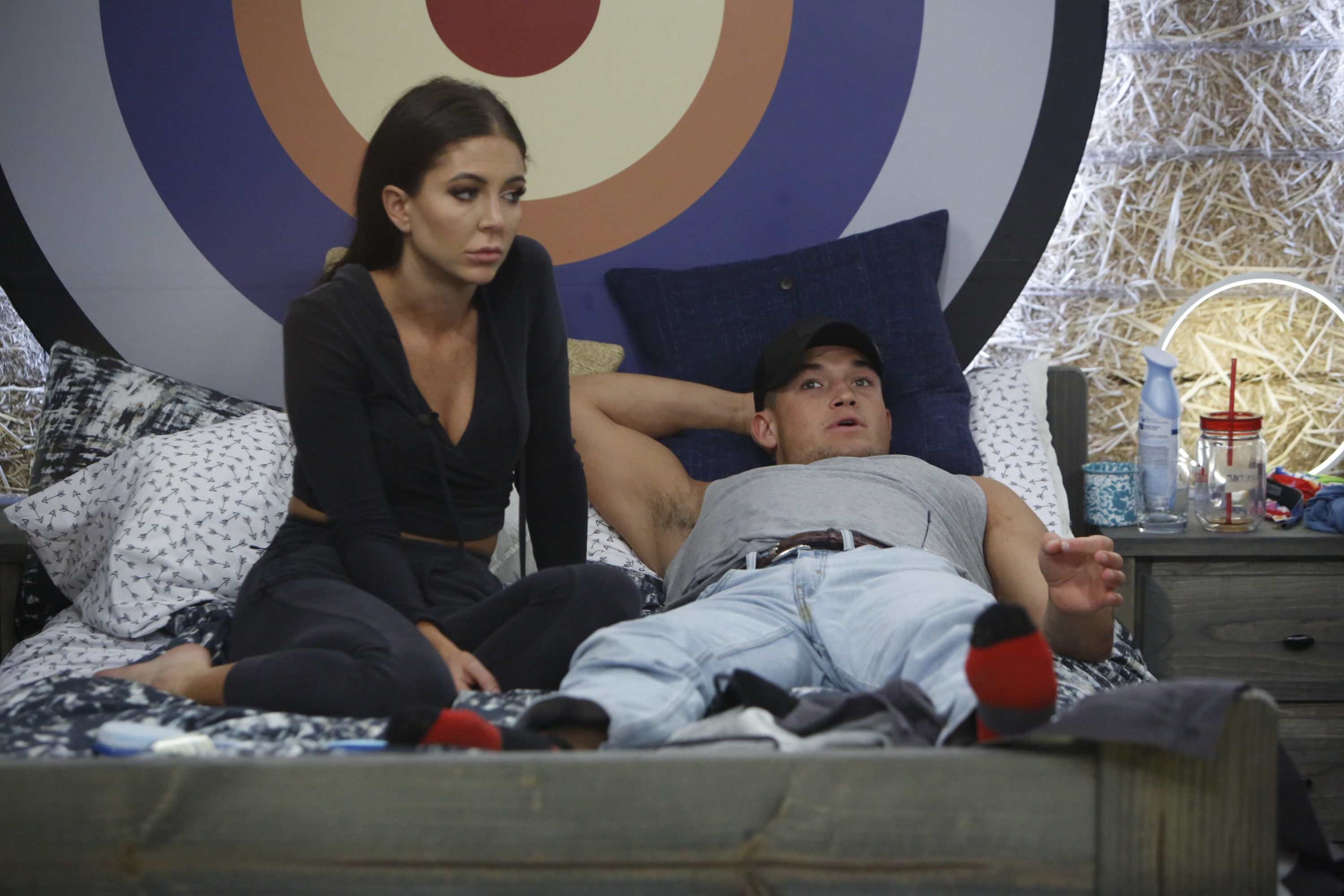 Holly Allen and Jackson Michie broke up after dating for a year
In 2019, Jackson Michie and Holly Allen met while competing on Big Brother 21 as alliance members and eventually formed a showmance. Following a fallout with their group, the two were alienated and had to win their way to the final two seats.
Michie, who broke the record for the most competitions won in a single season, went on to claim the victory over his girlfriend in a 6-3 vote. The couple continued dating after the show wrapped and moved into a Los Angeles apartment together.
They quarantined together during the COVID-19 pandemic and adopted a dog but decided to call it quits a few months later in June 2020.
The Big Brother stars revealed their breakup in individual Instagram posts, citing "different directions" as the reason for their split.
Allen felt blindsided by breakup; Michie later apologized
In an interview with The Publyssity Podcast a month after the breakup, Allen explained her ex insisted they announce their separation before she felt "comfortable."
Additionally, the BB21 runner-up went to her parent's house to help her mother and said she didn't want to go back to her and Michie's apartment because he had friends, Big Brother stars Brett Robinson and Jack Matthews, staying there.
Therefore, Allen claimed she and her dog had to couch surf before she could retrieve her things and find another place to stay in the middle of the pandemic.
Although she admitted she felt "hurt" and blindsided by the breakup, the former pageant queen refused to speak ill of her ex. Michie remained quiet about the situation until Nov. 2020, when he acknowledged he wasn't "the man I wanted to be nor should be" for his ex.
He also admitted his "poor communication" played a role in their split before apologizing and tagging her in the video.
Allen says she wishes never met Michie
Following his apology, the BB21 runner-up noted she felt it wasn't genuine and threw shots when he began hanging out with Cheer star Morgan Simianer.
In Mar. 2021, Allen addressed her relationship again when a fan asked if she regretted dating the Big Brother winner.
The former pageant queen answered with a picture of her and her ex but blocked out his face with the question and explained she believes "every relationship serves a purpose."
However, she noted, "with conviction," that she wishes she never met him. While some fans agree with her and claim they tried to warn her due to his controversial behavior during the season, others called it a "savage statement." Big Brother returns in 2021.