'Big Brother' Star Holly Allen Wants to Compete on 'The Amazing Race' With Nicole Anthony
Nicole Anthony, who lasted all 99 days in the Big Brother house, got very close to runner-up Holly Allen toward the end of the show. While the two haven't been able to see each other yet, they have remained close after filming wrapped. Holly joined Nicole for an episode of her podcast, where the two discussed a possible return and their interest in The Amazing Race.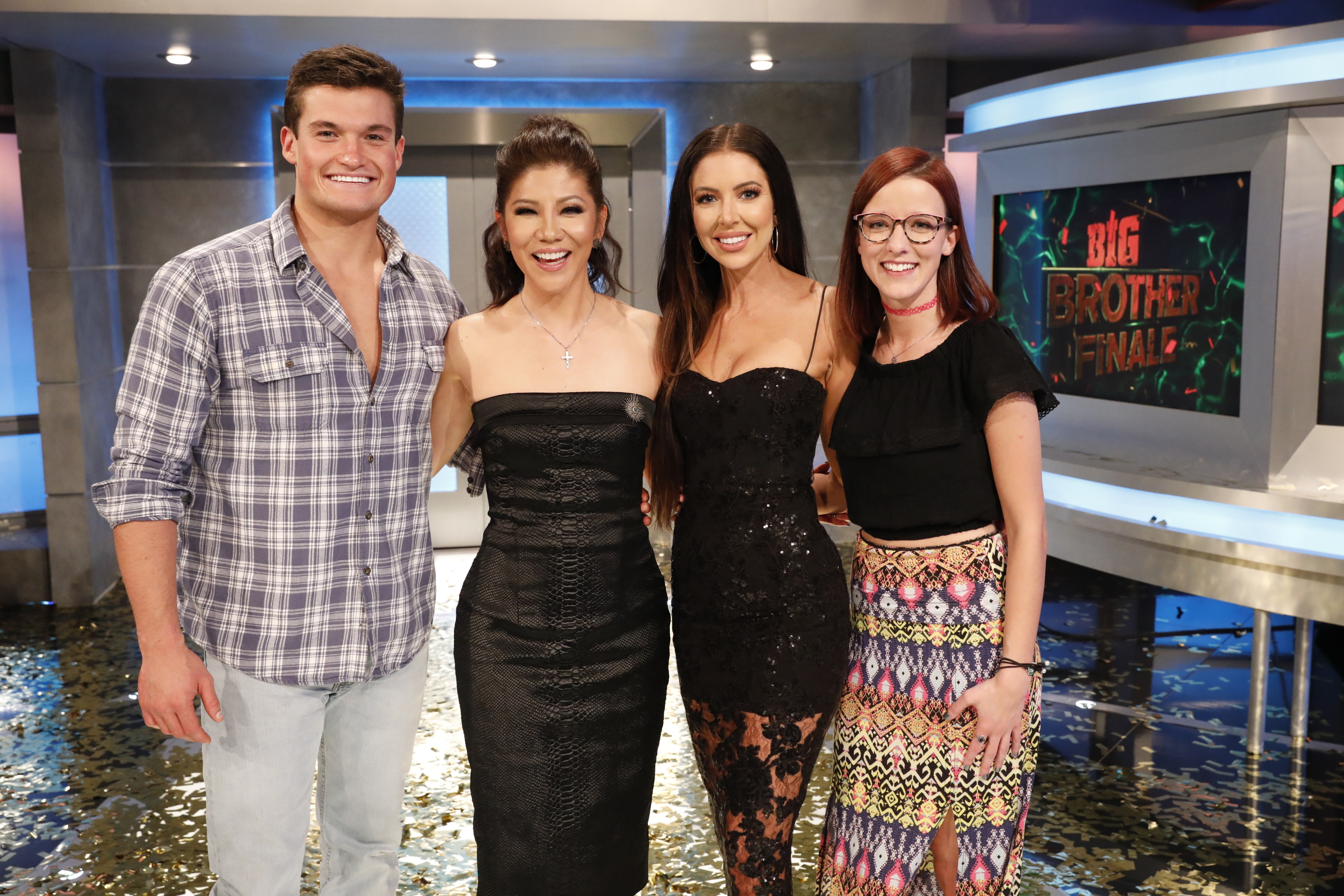 Holly Allen and Nicole Anthony on 'Big Brother 21'
Last summer, then 31-year-old wine safari guide Holly Allen and then 24-year-old preschool aide Nicole Anthony initially competed on opposite sides of the house.
While Holly initially sat comfortably in a majority alliance that ostracized Nicole, the preschool aide had to fight to get off the block and remained on the outside.
All of her closest allies, Kemi Fakunle, Ovi Kabir, and Cliff Hogg III, were eliminated perjury, with the latter winning his way back into the competition. Nonetheless, Nicole's kind nature and her incredible social game kept her around.
In Week 5, Jackson Michie and Holly Allen lost all their allies due to Holly's pre-existing relationship with Kathryn Dunn coming to light. Therefore, they made a secret final four alliance with Nicole and Cliff.
Although the latter duo had the opportunity to break up the dominating showmance at the final five, they honored their word and took the couple to the final four as planned.
Unable to win either part of the Head of Household competitions, Nicole placed third. She also won America's Favorite Houseguest.
Holly Allen and Jackson Michie broke up
After leaving the Big Brother house, the showmance turned their relationship into a real-life romance. They moved in together shortly later, and both met each other's families and friends, who all seemingly approved of the union.
Three months after they began living together, the coronavirus (COVID-19) pandemic hit their Los Angeles area badly. Additionally, Holly is considered "high risk" due to her asthma. Therefore, the couple rarely left their apartment.
After they quarantined for almost a couple of months, they decided to adopt a rescue dog, Sahara. Luckily, she immediately got along with their other dog, Jackson, who Holly adopted in 2016 and named after a Wyoming ski resort.
Only a month later, in June 2020, the couple announced they were no longer on the same page and chose to separate. While Jackson has stayed in their LA apartment with Sahara, Holly and her dog are currently living with a friend in Colorado.
Holly Allen wants Nicole Anthony as a partner on 'The Amazing Race'
A few weeks after the breakup, the runner-up joined Nicole for her podcast, Hello Friends. Holly admitted she wanted to return to the series, even though the experience took a toll on her "psyche and body."
According to the wine safari guide, she competed on the reality series to show "ordinary girls they can be extraordinary" and felt she played a game worthy of that. However, Holly felt the edit did not fully capture her strategy. Therefore, the 32-year-old wants to come back to prove her gameplay.
Holly is also open to competing on other shows such as CBS adventure reality competition series, The Amazing Race. Additionally, she noted she would want to partner with Nicole.
The third-place finalist agreed as she thought they would be "two bad b****s." She also thought it would be a good idea because they were the two final girls of Big Brother 21.