'Big Brother': Ian Terry on Current Status of Friendship With Nicole Franzel: 'Time Will Tell'
Previous Big Brother champs Ian Terry and Nicole Franzel were the only former winners to return for season 22. Therefore, they quickly teamed up for protection. However, Nicole had to turn on her ally during Week 6 and send him to the jury house because she had stronger loyalties to other houseguests.
Even though Ian wasn't mad at her for lying and voting him out of the house, he did get upset after learning that Nicole laughed as Memphis Garrett seemingly mocked him. Shortly after the season, Ian appeared on a podcast and gave the current status of their friendship.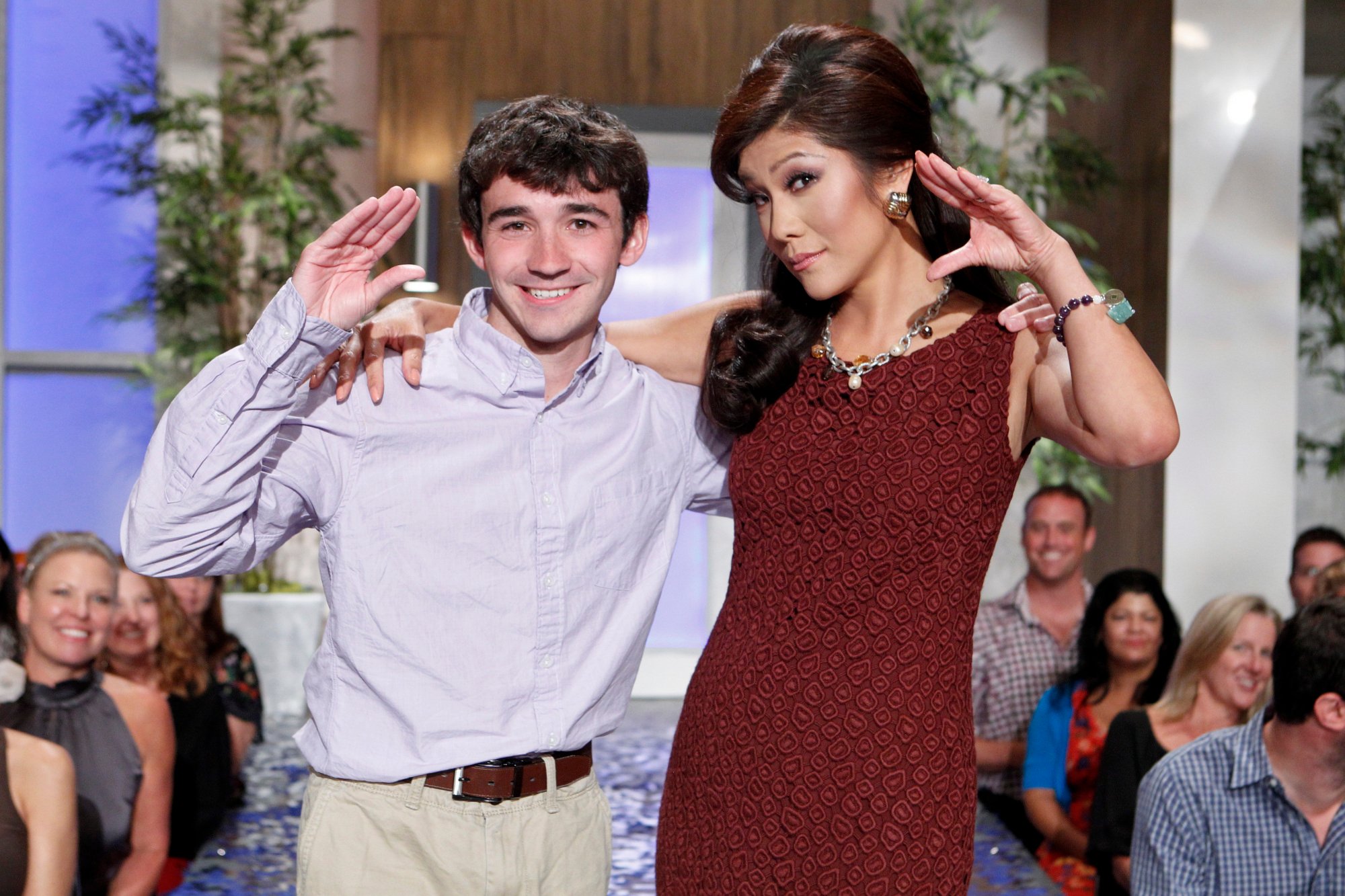 Nicole Franzel laughed at Ian Terry behind his back
Former winners and real-life friends Nicole Franzel and Ian Terry returned for Big Brother 22 and made a final two pact on the first day. During Week 5, she, Dani Briones, and Christmas Abbott discussed Ian's self-soothing technique, rocking back and forth.
Dani claimed his constant movement stressed her out, and Nicole agreed. Shortly later, Memphis Garrett entered the room and also noted that his rocking bothers him.
RELATED: 'Big Brother 22': Nicole Franzel Loses Olay Skin Sponsorship for Participating in the Mocking of Ian Terry
He described the former winner as the "redrum" of the season, a reference to the horror film The Shining, and claimed he would have nightmares of Ian rocking over him as he slept. The ladies, notably Nicole, laughed at Memphis' remarks, enraging the BB fandom and several former houseguests.
Many fans reached out to Nicole's podcast and Instagram sponsors and demanded they cut ties with the BB16 champ for her actions. Several companies, including Olay Skin, obliged.
Nicole says she apologized to Ian
After the season, Nicole did a few interviews and spoke about her third time competing as well as reactions from conversations that happened within the house.
Speaking to ET Canada, she admitted the backlash caught her off guard but plans on working on her mental health before apologizing and talking to "people I need to have conversations with."
RELATED: 'Big Brother': Nicole Franzel Unfollowed Several Houseguests Including Dani Briones Following 'BB22' Finale
Nicole noted she already spoke to Ian, and they "had a very positive conversation." She also claimed she apologized to her friend, and he accepted. According to the former winner, she's focused on her relationship with Ian and wants to make sure he "understands the whole thing."
Additionally, Nicole acknowledged others who were offended by her actions and noted she's "still trying to understand the whole situation." While the reaction of fans shocked her, Nicole promised she's learning from the incident.
Ian talks about the current status of his friendship with Nicole
After Nicole voted Ian out of the house, the BB14 champ noted he didn't harbor any resentment over it and felt it was a good game move. A few days after her interview aired, Ian appeared on Nicole Anthony's podcast to discuss Big Brother 22.
He stated he had watched the footage of the incident and admitted it "definitely stung." While Ian noted the two spoke following the season, and he accepted her apology, they still aren't on great terms.
RELATED: 'Big Brother': Ian Terry Says Memphis Garrett's Comments About Him 'Definitely Stung'
When it comes to their friendship, the BB16 winner said "time will tell" due to the several layers involved in the situation. Additionally, Ian confirmed that he did receive an invite to Nicole's wedding but declined because he already had plans to travel elsewhere. Big Brother 23 returns next summer.
Follow Tamara Grant on Twitter.